Dogs and diplomacy
1993: Australian dogs withdrawn from Antarctica
Dogs and diplomacy
1993: Australian dogs withdrawn from Antarctica
Russell Marnock/Australian Antarctic Division
Use the following additional activities and discussion questions to encourage students (in small groups or as a whole class) to think more deeply about this defining moment.
Questions for discussion
1. Do you think removing dogs from Antarctica was a good decision? Give reasons for you answer.
2. Do you agree with the National Museum of Australia that dogs being withdrawn from Antarctica is a defining moment in Australian history? Explain your answer.
Image activities
1. Look carefully at all the images for this defining moment. Tell this story in pictures by placing them in whatever order you think works best. Write a short caption under each image.
2. Which three images do you think are the most important for telling this story? Why?
3. If you could pick only one image to represent this story, which one would you choose? Why?
Finding out more
1. What else would you like to know about this defining moment? Write a list of questions and then share these with your classmates. As a group create a final list of three questions and conduct some research to find the answers.
In a snapshot
Australian scientists used dogs in Antarctica from the early 1950s until 1993. They played an important role in carrying supplies and equipment over great distances. However, they occasionally attacked native wildlife and there was also concern that they might pass diseases on to Antarctic animals.
In 1993 all Australian dogs were removed from Antarctica, after an international agreement to protect Antarctica from non-native species was signed.
Can you find out?
1. How were dogs were used in Antarctica?
2. When was the Madrid Protocol adopted? What did it do in relation to dogs and other non-native animals?
3. In what ways did dogs damage the environment in Antarctica?
When were the first Australian dogs brought to the Antarctic?
In 1949 a French expedition to the Antarctic had to turn back to Australia, and its huskies were held at the Melbourne Zoo. Australia bought some of these dogs, as well as pups born at the zoo. The next year they were sent to Heard Island, a volcanic island 1500 kilometres north of Antarctica, where Australia had recently set up a base.
From 1954 some of the Heard Island dogs moved on to the Australian Mawson, Davis and Wilkes bases in Antarctica. One dog born on Heard Island, Oscar, fathered over 50 pups before he died in a blizzard in 1962. New dogs were also brought in, including Alaskan malamutes from an American base.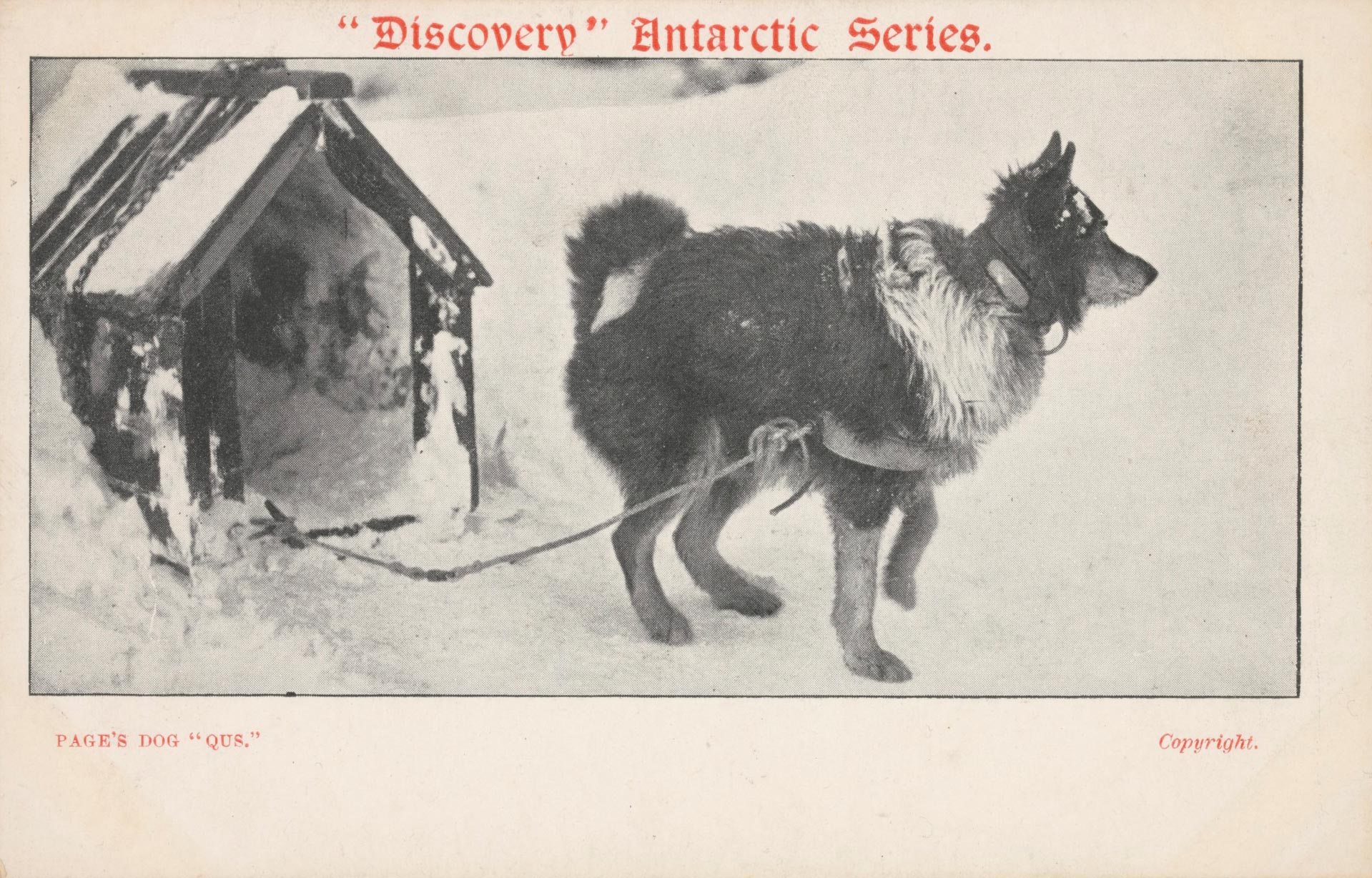 How were dogs used in Antarctica?
A British expedition brought the first dogs to Antarctica in 1899. On that expedition, seven men were trapped in a tent for four days by a blizzard. They brought their dogs into the tent, and the warmth of the dogs' bodies saved the men's lives. 
In 1911 Roald Amundsen led the first team to reach the South Pole, using dog sleds to get there. But most of Amundsen's dogs died from the conditions, or were used as food for the men and the remaining dogs.
Explorers and scientists in Antarctica needed to carry supplies and equipment over great distances. They used sledges pulled by dogs, ponies or the men themselves. Dogs handled the conditions much better than ponies, and took the load off the men. But dog-sledging was hard work. 
Research task
Do some research into one of Australia's early expeditions to Antarctica. Hint: You could start your research on the National Museum of Australia's website.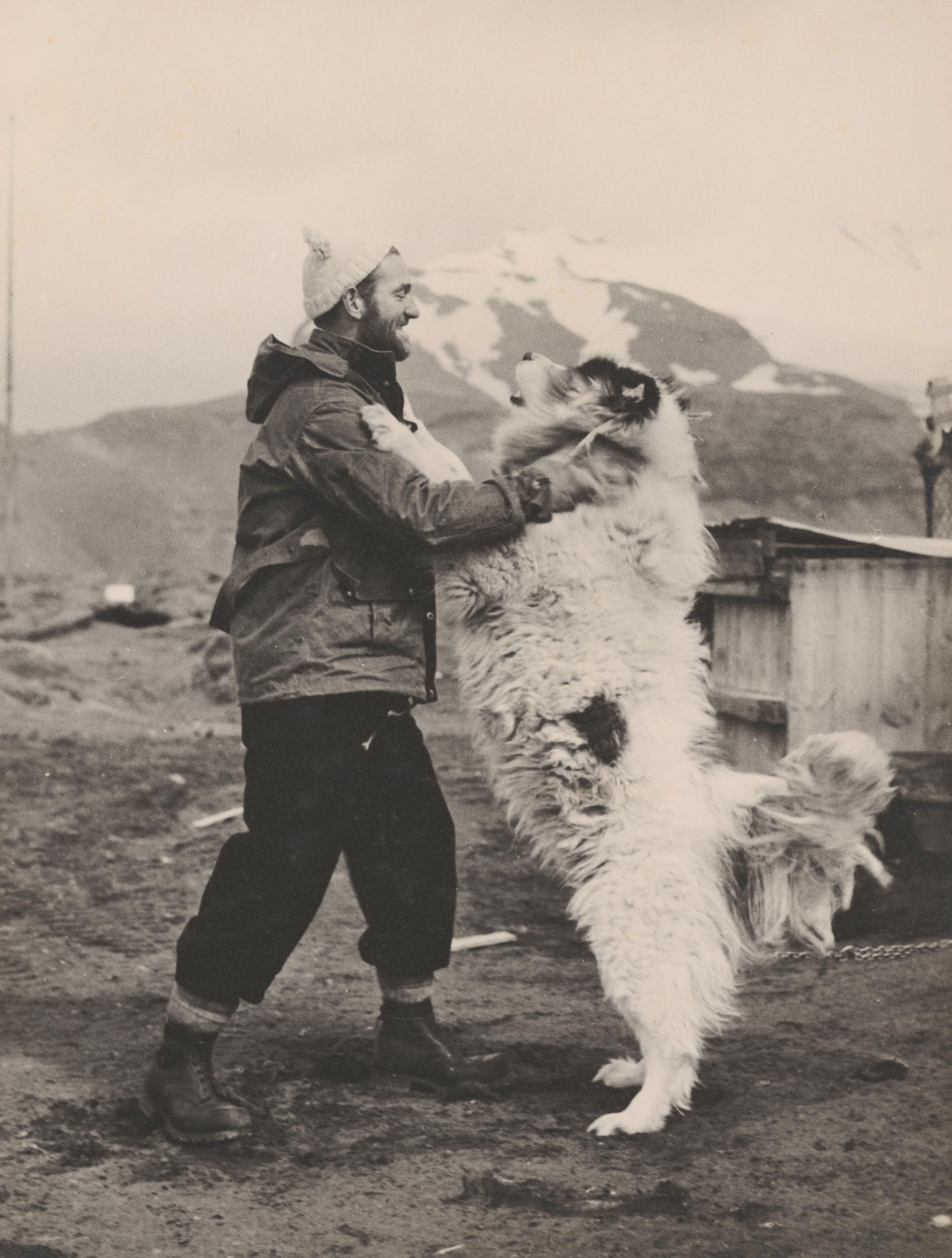 Dogs usually worked in teams of nine. There was a lighter, often female, lead dog, and four pairs of dogs behind. They could pull a load of up to 50 kilograms per dog. Teams could cover 25 kilometres a day in good conditions
Vehicles were brought in to pull sleds, but for a long time dogs were still better on difficult terrain. In the 1970s better vehicles made dogs unnecessary. But several nations chose to keep dogs at their Antarctic bases, to keep workers company and so that workers could go sledging for fun.
'There was really no alternative action for us to have taken. If we had not agreed to bring the dogs out, the whole negotiation process for the Madrid Protocol would have collapsed.'
What happened in the 1980s?
In the 1980s nations argued about whether mining should be allowed in Antarctica, because of the effect it would have on the almost untouched Antarctic environment. Australia helped draft a convention which would control, but eventually allow, mining in Antarctica.
But then, at the last minute, Australia pulled out. The Australian Government had decided to oppose the convention, mostly because of the environmental impact mining could have in Antarctica. Australia then led a strong campaign to block the convention, which was successful. 
The international community instead negotiated a Protocol on Environmental Protection to the Antarctic Treaty (known as the Madrid Protocol). The Protocol, which was adopted in 1991, banned mining. It also banned non-native animals in Antarctica. It said that 'dogs shall not be introduced onto land, ice shelves or sea ice'.
At first Australia tried to argue that it should be allowed to keep its dogs in Antarctica. But it soon agreed to bring the dogs home.
Why were dogs thought of as an environmental problem?
Dogs damaged the Antarctic environment in several ways. Seals were killed to feed dogs until 1982. The dogs also attacked penguins which came too close to them, and they sometimes broke free and attacked other animals. There were also fears that they might pass on diseases to the seals.
What happened to the dogs that were removed?
Men who had worked in Antarctica for a long time argued against the decision to get rid of their much-loved dogs. But the last Australian dogs left in December 1993, and the last British ones in February 1994. 
Although there were rumours that the Australian dogs would be put down, most of them went to work their remaining years at a polar expedition training camp in Minnesota, United States. Two went to live with one of their former carers in Victoria, until they passed away in 2000 and 2001.
Research Task
What research is being done by Australians in Antarctica today? 
What did you learn?
1. How were dogs were used in Antarctica?
2. When was the Madrid Protocol adopted? What did it do in relation to dogs and other non-native animals?
3. In what ways did dogs damage the environment in Antarctica?