Adam Goodes – The Dance, by Jamie Cooper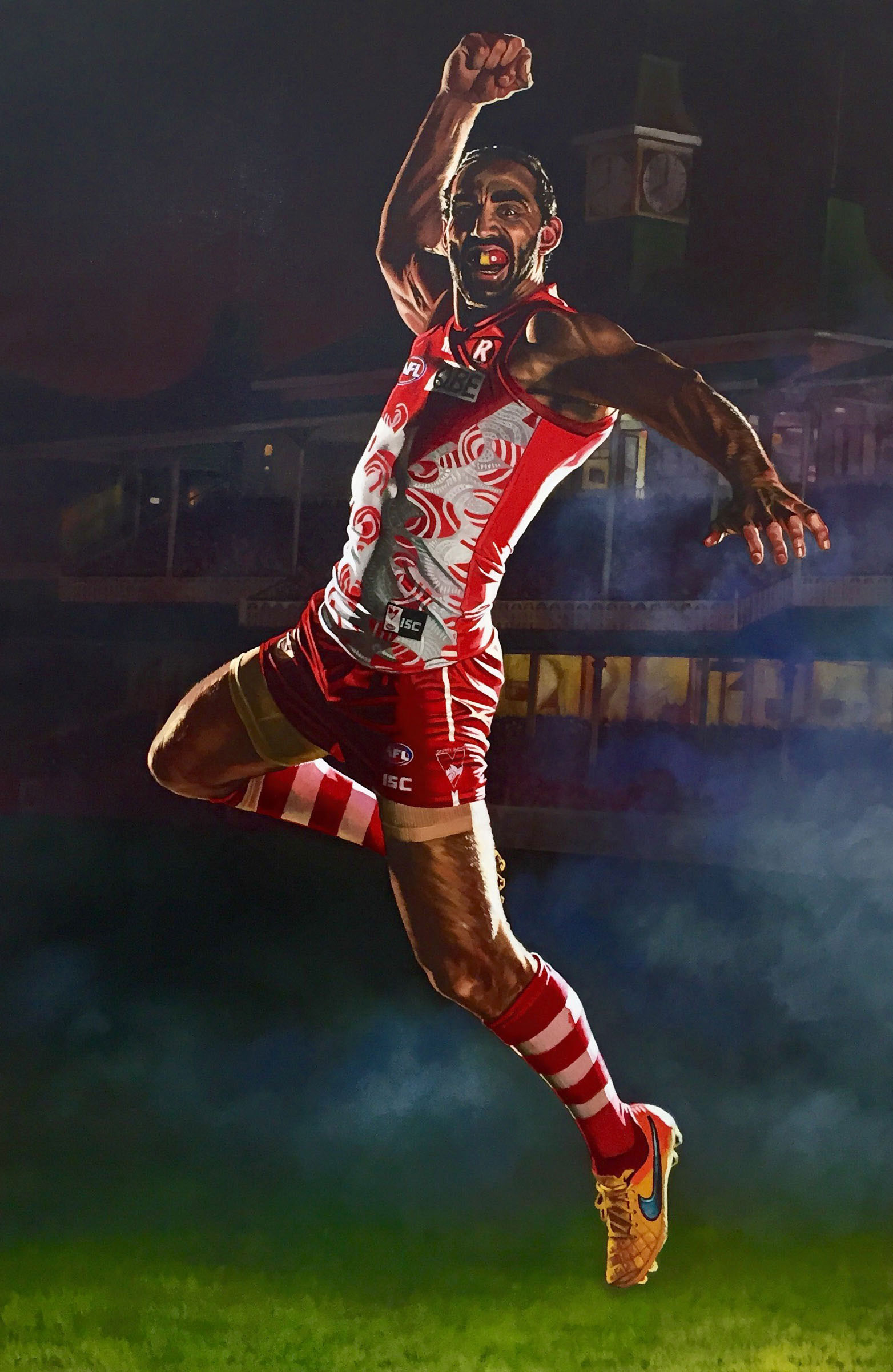 Oil on canvas 1.8 x 1.2 metres by former AFL Fitzroy footballer, Jamie Cooper. This artwork was created in collaboration with Adam to celebrate his journey as an AFL footballer and a man.
This artwork captures Adam Goodes 'war cry dance', which he performed in a 2015 game against Carlton to celebrate a goal. At the end of the dance he mimed throwing a spear at the Carlton fans.
Source
www.jamiecooperartist.com