Map of Australia at the time of Federation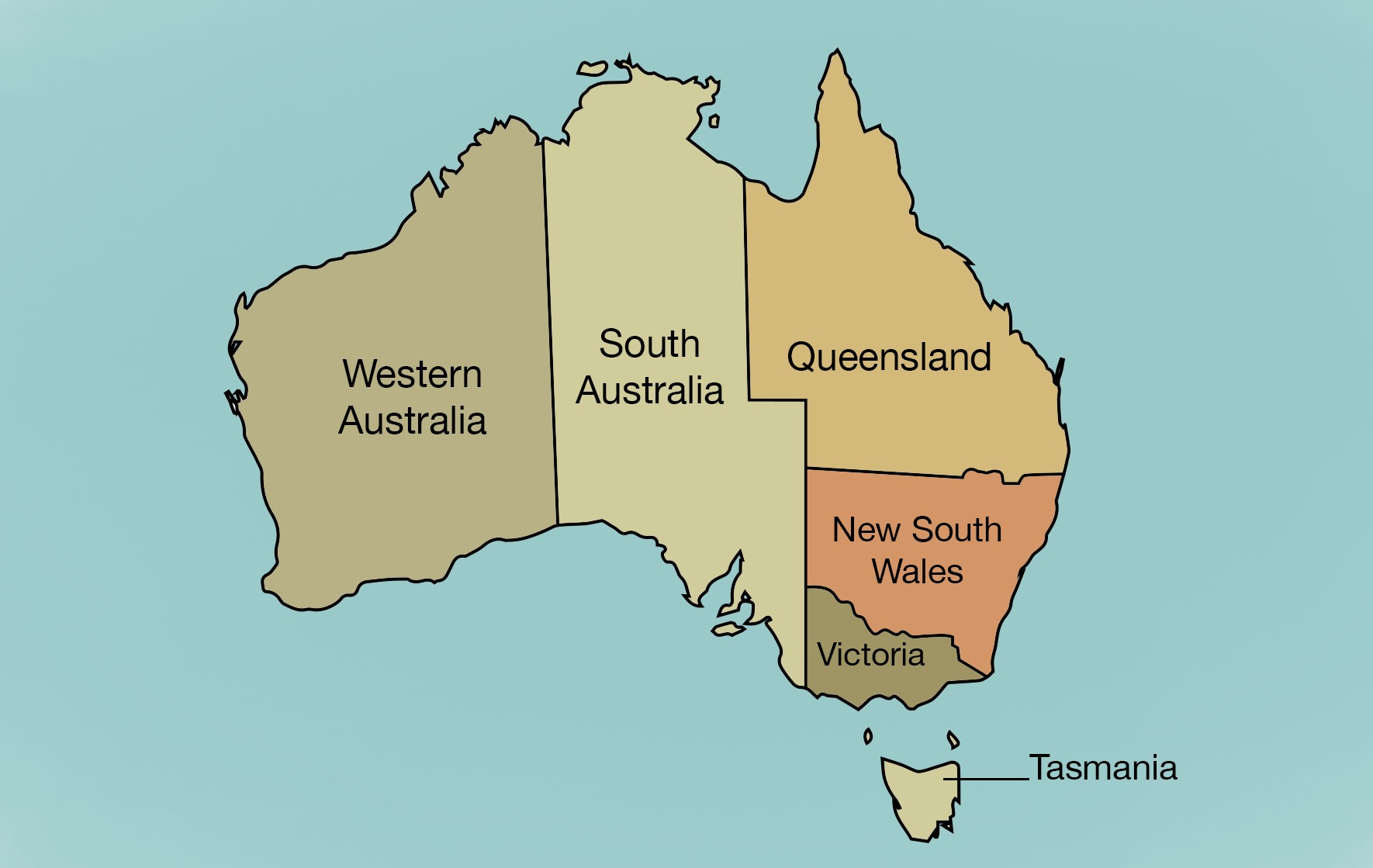 This map shows the borders of the Australian colonies at the time of Federation.
Australia became a nation on 1 January 1901, when the British Parliament passed legislation enabling the six Australian colonies to collectively govern in their own right as the Commonwealth of Australia. It was a remarkable political accomplishment that had taken many years and several referenda to achieve.
Source
Eliane Touma