1.3 Uluru Statement from the Heart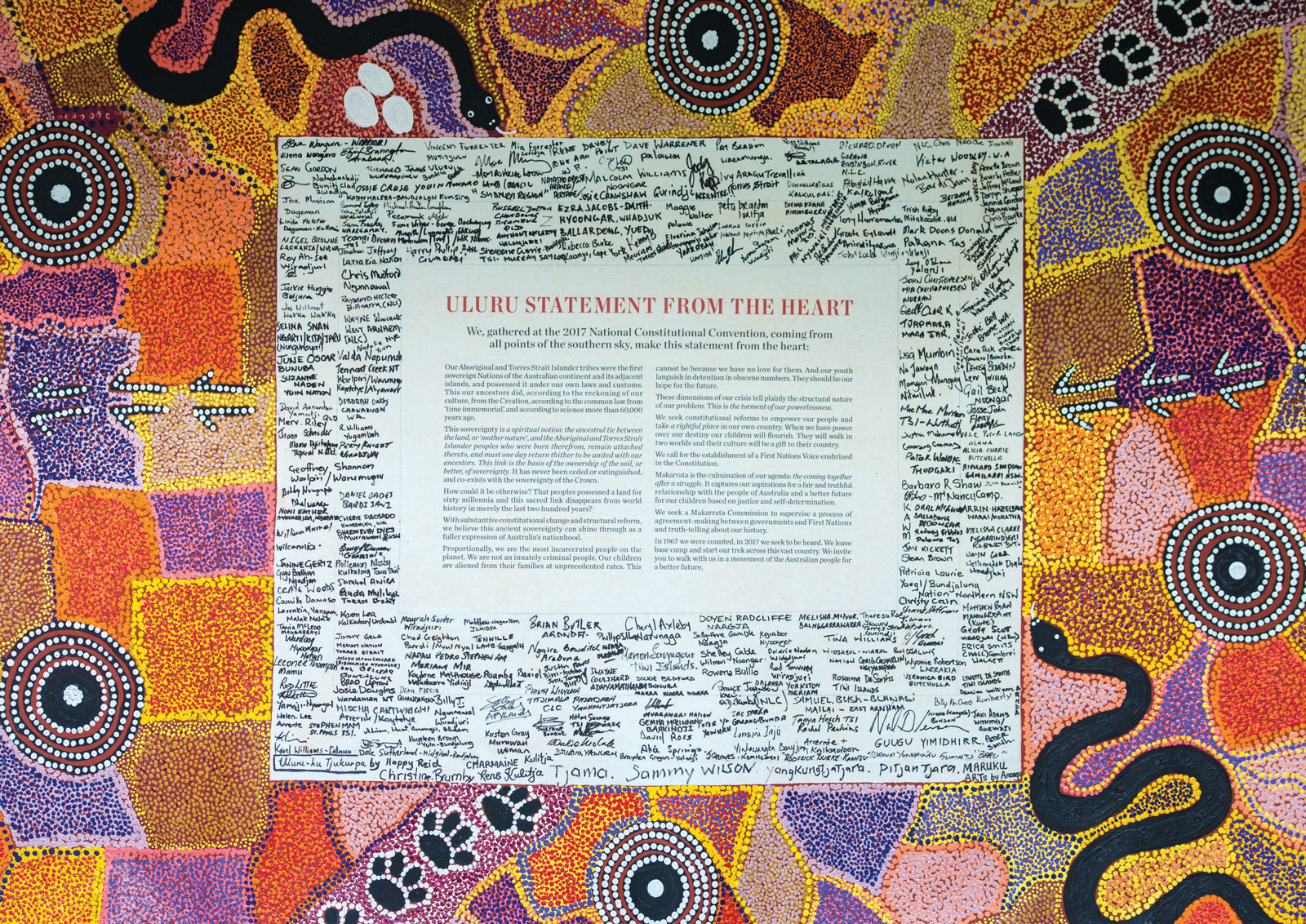 An example of the interaction between Indigenous people and place can be seen in the 2017 Uluru Statement from the Heart.
8. Why do you think Uluru was included in the statement's title?
9. What is the significance of the artwork around the Statement?
10. What does the Uluru Statement from the Heart help you understand about the cultural and aesthetic value of landscapes and landforms for Indigenous people in Australia?
Conclusion
11. What does this case study help you understand about:
a) how different people or groups might have different ideas about landforms and landscapes?
b) why Aboriginal people might value a landform or landscape so highly?