1. An exploring ship from Britain
1770: Cook claims Australia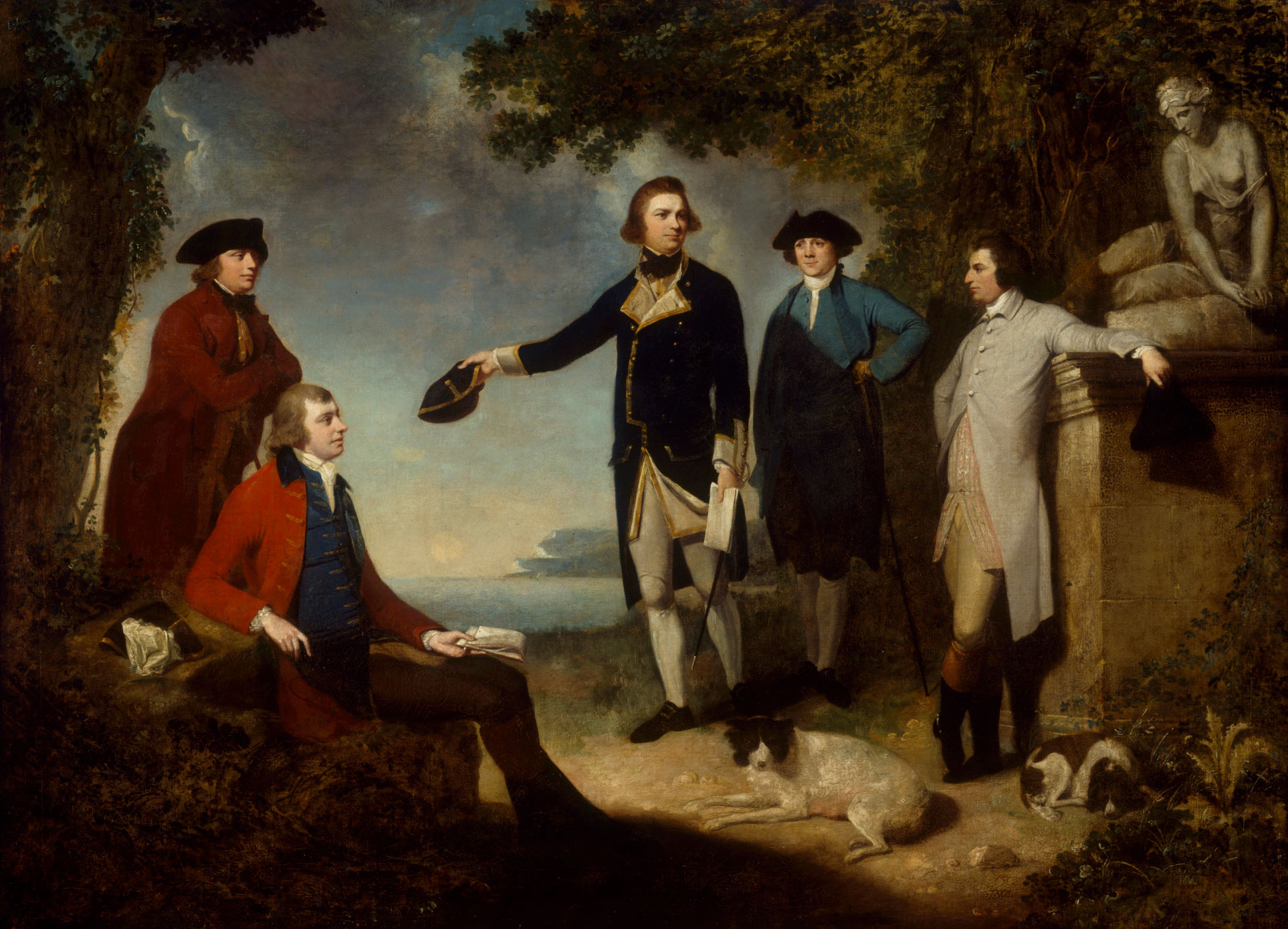 The stone has called you to a place known to some local people as Bedanug. It is an island (one day it will be called 'Possession Island') just off the northeast coast of Australia, not far from the shore. As you approach the island, you see a huge boat anchored there. You sneak onto the island without being seen. A group of white-skinned men are standing near a rowing boat pulled up on the shore. One walks away from the main group on the beach into the forest from where you are watching. You take your chance to find out more.
A tired looking sailor hears your voice and comes over.
'What on earth?' he is surprised to see someone way out here.
'Sir, what is happening here?' you ask.
He sees that you look harmless, and so tells you about his adventure.
'This is the Endeavour, an exploring ship from Britain, on the other side of the world. Our captain is James Cook, a navy commander. This is a scientific journey, we have the scientist Joseph Banks with us, who is looking for new plants, animals and humans. Our voyage should take three years. We have already been to a new land called "New Zealand" to the east, where we spent six months mapping the coast.'
You listen in amazement.
'We knew of the mysterious southern continent known as the "Great South Land" so we came to discover more. Dutch explorer Abel Tasman already knew about Van Diemen's land (the stone tells you 'Which will be known as Tasmania one day') and we know about New Holland ('Western Australia'), but we didn't know if these two places were part of one big island. We have spent four months mapping the east coast. We stayed in Botany Bay for eight days for wood and water. Of course, Mr Banks wanted to stay longer to collect plants and animals.'
'Why are you out here?' you ask.
'Captain Cook didn't think this place had anything valuable so we were on our way home. We got stuck on the reef ('The Great Barrier Reef it will be known as one day') and had to repair the ship. Cook has claimed the whole continent — it belongs to Britain now!'
You think to yourself, but what about the hundreds of thousands of people who already live here?
'Now tell me, why are you here?' says the sailor.
You run off back into the deep-green forest, scared of these loud sailors and worried about their plans.
The Spiritstone glows brightly. 'Now for your first task. What questions come to mind when you think about the history of this land?'
Your task
Complete this question grid. Come up with questions about Australian history. Remember, you are only asking questions.
| | Event | Place | Person | Time |
| --- | --- | --- | --- | --- |
| Past | | | | |
| Past action | | | | |
| Imagination | | | | |