13. Convicts, convicts and more convicts
1833: Convict transportation peaks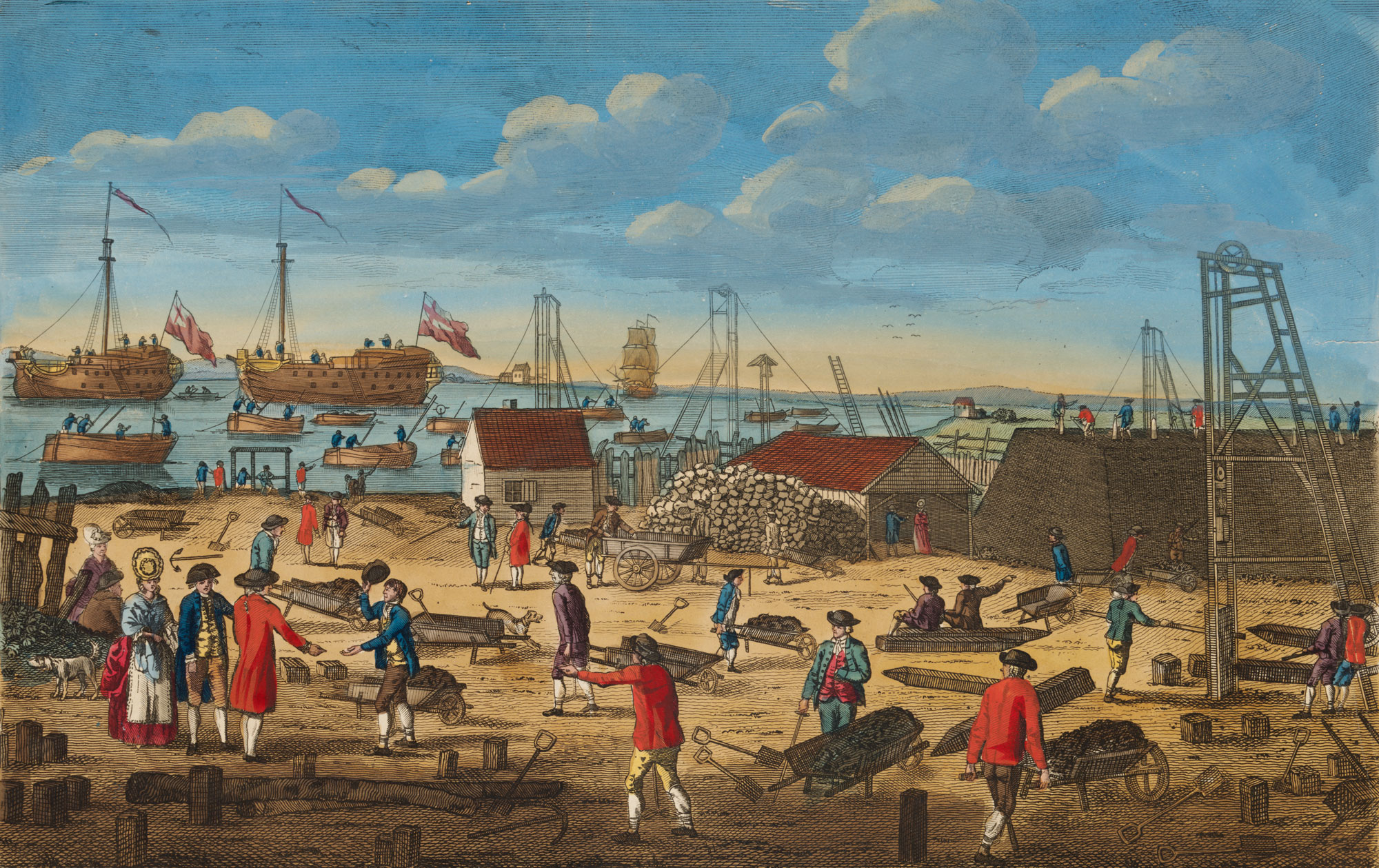 You are sitting in a hotel in Sydney, having a large glass of water on a red-hot day. You overhear lots of loud conversations between the many men in the hotel having lunch.
'Criminals! All I see coming into this country is more criminals. Not a good way to start a country!' says a tall man.
'Wouldn't be a country without the criminals, Henry,' says another. 'Britain and Ireland have a problem with crime. They don't want their criminals so they send them overseas. Used to send them to the American colonies, but when the Americans fought for independence from Britain in 1775, and won, they couldn't send them there anymore.'
Henry replies angrily, 'Look here Richard, I hear there's 7000 of them coming here every year. How's it our problem if Britain has too many criminals? Why can't they keep selling them as workers to American businessmen like they used to? Or keep them stored in those old boats in British rivers? You know, those old boats they call "hulks"?'
Richard puts down his drink, staring at Henry, 'The Australian colonies were founded with criminals. About 750 criminals on the First Fleet in 1788, there was. But they're mostly hard workers. Governor Phillip used to get skilled convicts to build the colony. Half the buildings here in Sydney were built by convict hands! Not to mention all the help they give farmers, working sunrise to sunset every day but Sunday!'
Henry thinks about it for a minute, then responds, 'But they're bad people Richard. Some of them commit more crimes once they get here and have to go to secondary punishment, where they get shipped to Port Arthur in Van Diemen's Land or all the way out to Norfolk Island. Good whipping and a set of leg irons they get too.'
'No doubt there's some tricksters amongst them Henry. But a lot of good ones too. Some of them come here for the smallest crimes. You know there's more than 200 crimes that can get you sent out here, right? You can get seven years for stealing something small for your family to eat. It's being poor, having no job in those big English cities that drives people to that crime. How's that fair? Walk around the colonies now mate, loads of those settlers are ex-convicts who finished their sentences and went on to be great workers,' says Richard.
'Yeah. Maybe. I dunno,' says Henry.
'And let's not forget them who get let off their sentence for good behaviour. And some of them only come here because the government don't like them. Like some of those Irish convicts only wanted Britain to leave its hands off Ireland, that's all. Plus, we're a growing colony and a growing colony needs women. About one in five of the convicts are women,' Richard continues, 'I know what you mean Henry, shipping boatloads of criminals here seems like a bad idea, but once you think about it, we'd be ruined if we didn't have them.'
You leave the hotel. A lot of information to take in…
The Spiritstone glows brightly. 'Display your understanding by putting events about convicts in the right order.'
Your task
here is a list of events in the history of convict transportation to Australia
put them in the correct order
Now open a new Word document or get a separate piece of paper. Put the events on a timeline in the correct order, including all the dates, from earliest to latest. When making your timeline, don't include the full sentence, just put the year and a very short summary of what happened, like '1868: Last convicts to WA'. Make your timeline attractive but also accurate.
As the stone glows green, you know that you have completed the task successfully.
'There is a war brewing, youngster, you need to investigate…'  Go to 15.