25. The white club
1871: Australian Natives' Association formed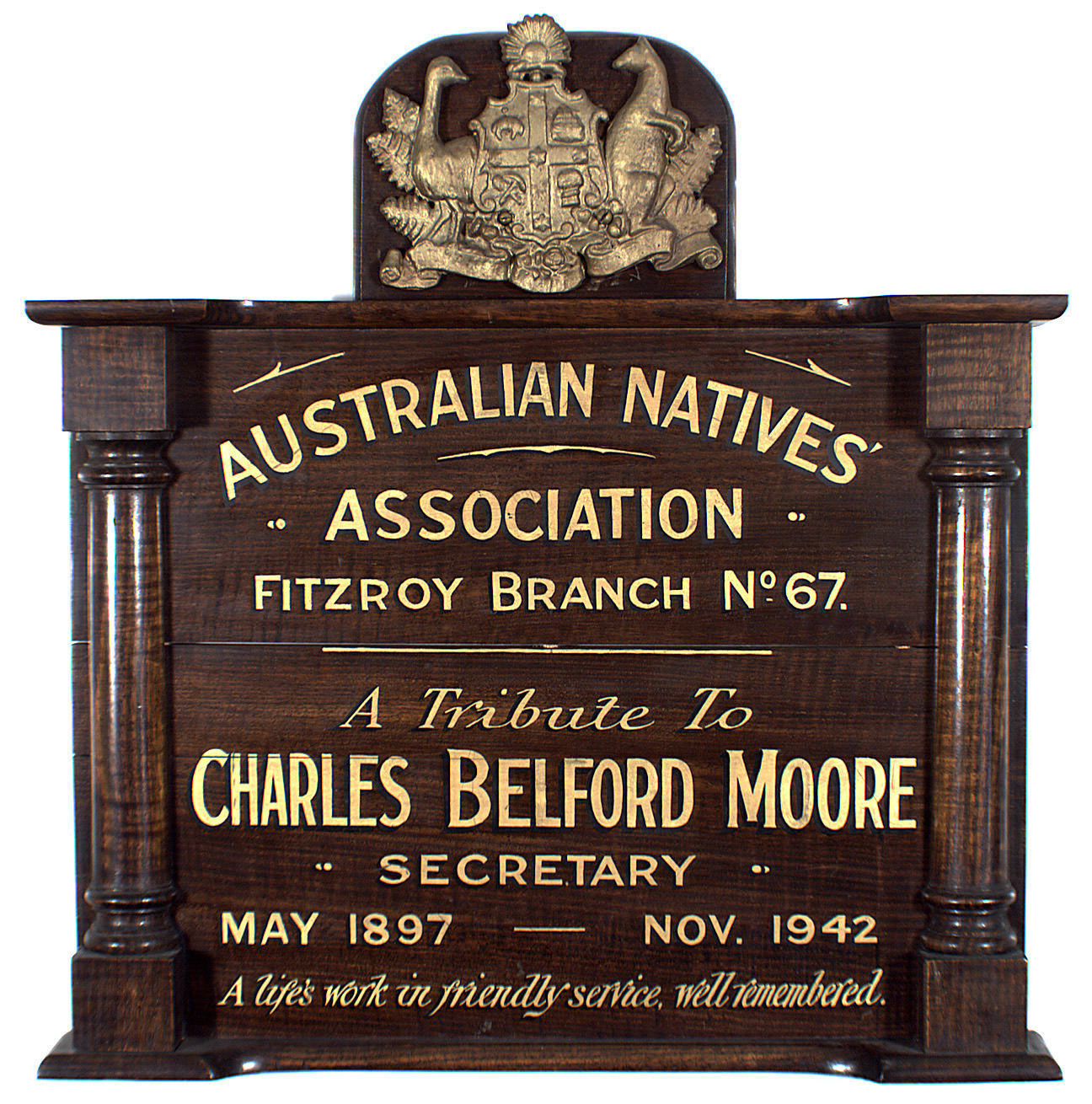 The Australian Natives' Association, or ANA, are having their first large meeting in a hall in Melbourne. You manage to smuggle yourself in dressed as one of the waiters. Many men sit at long tables, which are piled with delicious food and drink.
A tall man by the name of James Moss, who has a thick dark beard and bushy moustache gets up to speak after the dinner has begun.
'Gentlemen! Welcome to the first of many meetings of the Australian Natives' Association. We stand as a club for Australian-born men. No longer should Australians be seen as lacking in culture because we are a colony. No! In truth, we believe the colonies should join together to form one nation. We believe there should be an end to the outdated class system from Britain.'
The crowd roar in agreement. Glasses are loudly clinked together.
'Australians, no longer should we accept immigrants who are not white. However, the Aboriginal people deserve our protection. Indeed, it is the white man's responsibility to protect them. And finally, we support the movement to allow women to vote.'
A quieter round of clapping. You wonder whether the speaker and his fellow members really have the best interests of Aboriginal people at heart. You overhear more about the club as you walk around the room serving drinks and taking plates away.
'It's being set up as a friendly society. So, we'll all have to pay a bit of money in, but we'll get support if we're sick or old.'
'Worth it though old chap! Lot of important people in this room I reckon.'
'You said it! If you wanted to rise in the political world, this would be the place to start!'
'With all the wealth in this room, we should set up some non-religious schools here in Melbourne.'
'Good idea cobber, great idea…'
The Spiritstone glows brightly. 'You are becoming wise, young one. Now show you can communicate your wisdom.'
Your task
Come up with three questions that are answered in the text above. The answers to the questions must be whole sentences though, not single words. For example, one question that would be answered in the text above is 'What is a friendly society?' (the answer would be 'a club that you pay money into that pays you support when you need it)
Question 1 that is answered in the text, where the answer isn't just one word:
Question 2 that is answered in the text, where the answer isn't just one word:
Question 3 that is answered in the text, where the answer isn't just one word:
The stone glows green.
'I have one more thing you must do…' Go to 26.