6. An Indigenous hero
1792: Pemulwuy resists the colonists
  WARNING: This page contains some difficult and potentially distressing content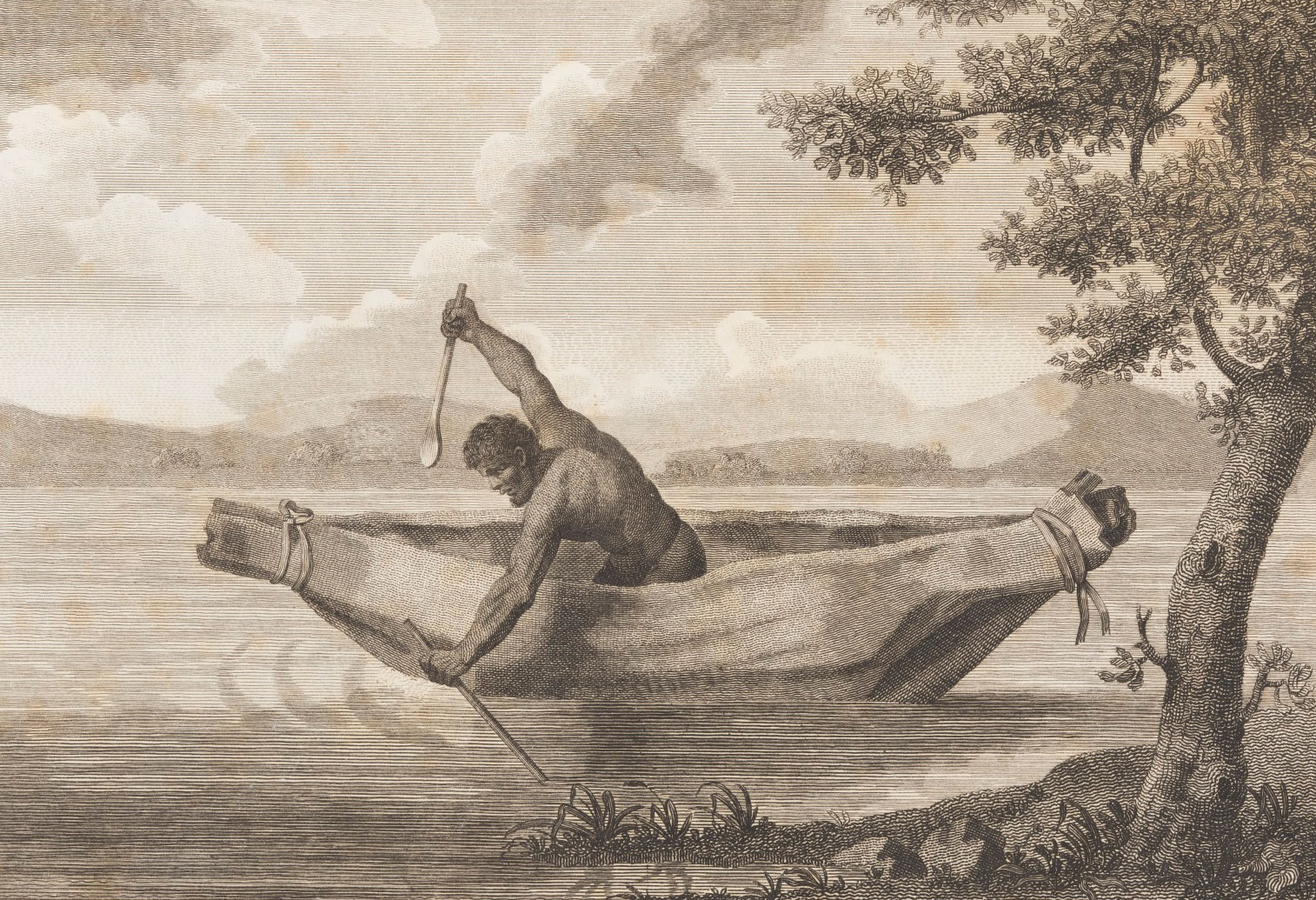 In your many wanderings, you keep hearing of the Aboriginal hero Pemulwuy, an Eora warrior, living in the Botany Bay (Sydney) area. You know you need to speak to this person, but he is an enemy of the white governor, and is hard to track down. With help from your Aboriginal friends you arrange a midnight meeting at a local billabong (a pond near a river).
You find out what you can before the meeting. You learn he was born around 1750, and has an impressive reputation as a hero. Yet, it is hard to know what is true and what is not. He was a major figure in Aboriginal resistance against settlers at Botany Bay.
At midnight, you meet at the waterhole. The stars are bright, reflected in the water. A man with a limp appears in front of you, Pemulwuy. His left foot sticks out at a strange angle, and one eye has a speck in it. He sees you staring and explains.
'My foot injury was on purpose. Hit with a club. This shows I am a "clever man", what we call a person with supernatural powers.'
'Why does Governor Arthur Phillip dislike you?' you ask.
'Ha! He leads the settlers and colonists, those who have come and taken our land, hunted our animals and killed our people. I killed his friend John McIntyre two years ago. This man was hunting our animals, mistreating our people and breaking our laws.'
'So you are seeking revenge?' you say, perhaps a little too quickly.
Pemulwuy does not look impressed. 'This started a bigger conflict. I used to live among the settlers, but became an outlaw when I started to stand up for my people.'
'Have you fought with the newcomers?' you ask.
'I have led raids on their farms. We want to stop the spread of the white man. He takes our land, kills our animals. I have burned huts, stolen crops and attacked people. This is the fight of our lives. But the settlers have gunfire, and we suffer many injuries.'
A snapping sound from the trees startles you both. Worried someone is watching, Pemulwuy disappears silently back into the forest.
The Spiritstone's orange glow tells you it has some information from the future for you.
'He will be remembered as a "brave and independent" character, even by the colonists he fought against. The Europeans finally killed him in 1802.'
'Show respect for Pemulwuy by drawing him.'
Your task
The Spiritstone glows green to show success. 
'To Sydney! Native animals are being killed!' Go to 8.