1. The forging of Australia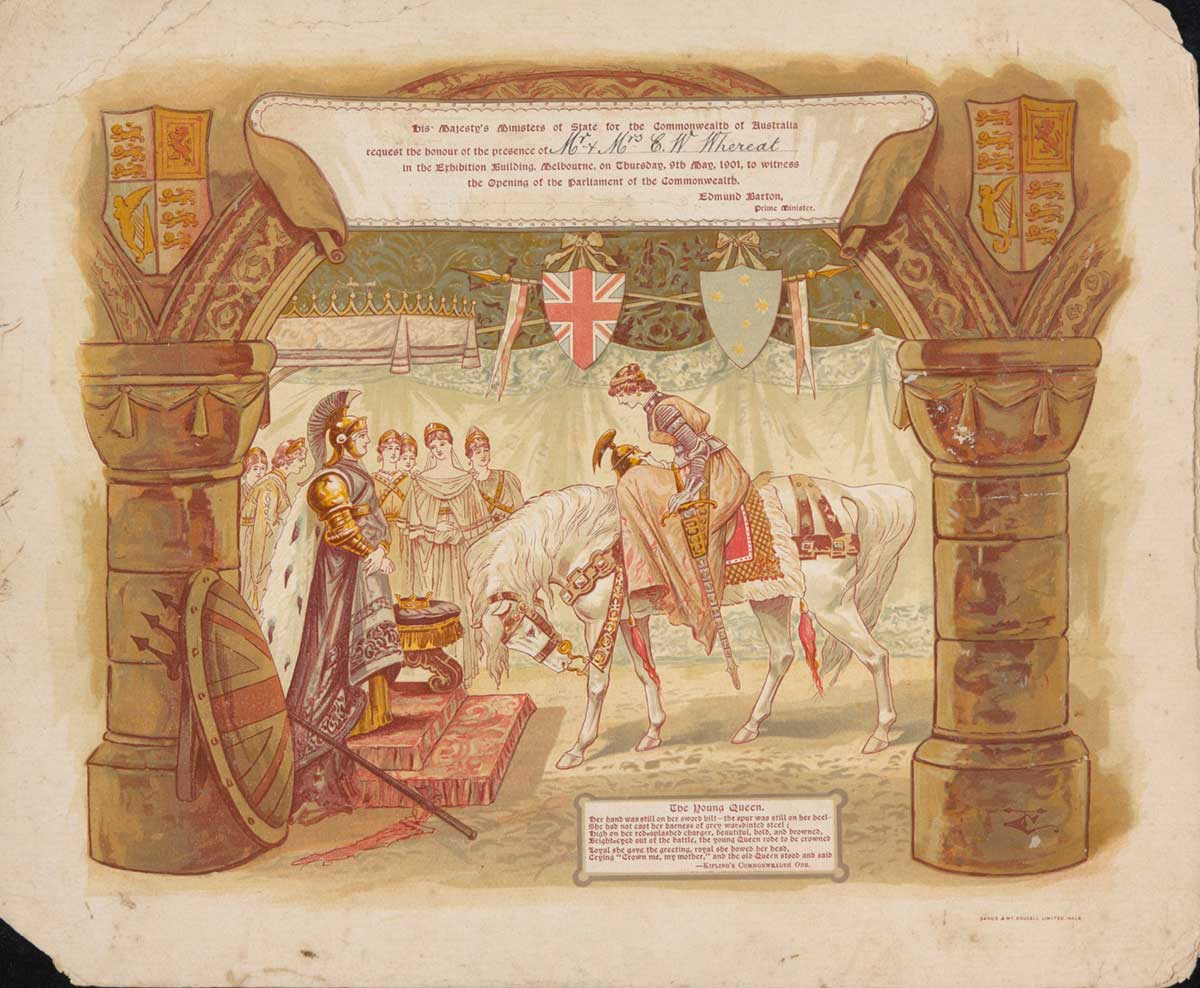 Mr Callister has you do some groundwork, and then gets you an invitation to witness the first Commonwealth Parliament in Melbourne on 9 May 1901.
You interview several important people who are there, and this is what you find out...
Australia became an independent nation on 1 January 1901, when the British Parliament passed legislation enabling the six Australian colonies to collectively govern in their own right as the Commonwealth of Australia.
It was a remarkable political accomplishment that had taken many years and several referendums to achieve.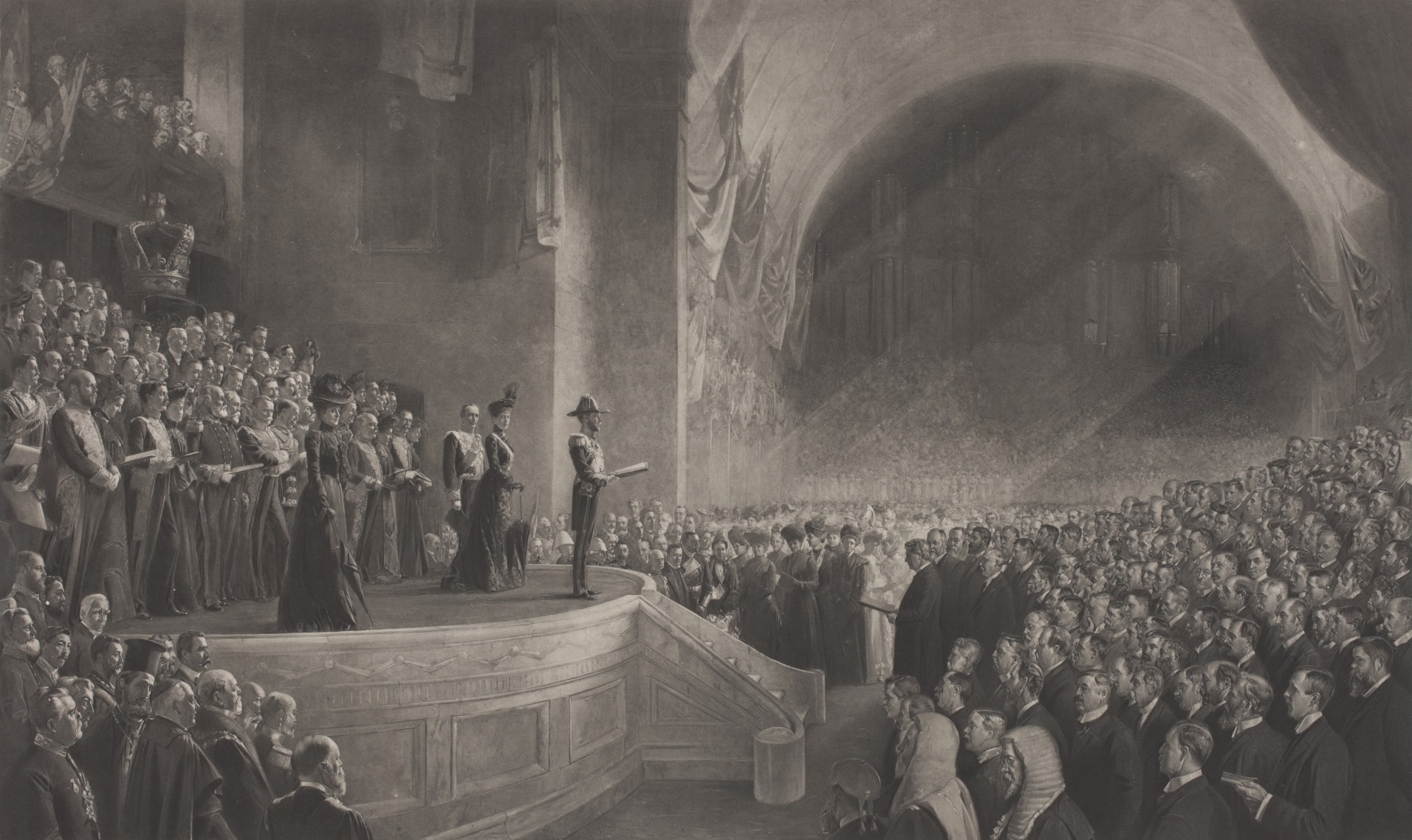 The federal system
The constitution divided power between the federal government and the governments of the former colonies, which were renamed 'states'.
For the first ten years or so the states continued to control defence, foreign affairs, migration, naturalisation and aliens, postal and telecommunications services and to receive revenue from taxation. After that the federal government gained power in these areas. The federal government also had power to make laws for Australia's territories. It did not have any powers relating to Aboriginal and Torres Strait Islander people.
States retained power over all other matters within their borders including police, hospitals, education and public transport.
Your task
Mr Callister wants you to include a glossary in your article about the first Parliament. Federation is a new idea for the people of Australia, and they'll need to learn new words to understand it.
Match these keywords with their meaning:
You complete the task and send it off to your boss. He's happy with what you've produced. He calls you into his office.
'Junior, I'm impressed with your first assignment, so I've decided to do something a little different today. I'm going to give you a choice of assignment.'
He lays out these four choices for your next story:
Go on your first overseas journey to Papua New Guinea, where Australia has gained effective control of an overseas territory. If you choose this assignment, go to 2.
If you like finding out about the law, an important case is about to be decided that will improve the working conditions of all Australians. If you choose this assignment, go to 3.
If you enjoyed being in the parliament, an important law is going to be passed soon, improving the lot of old and sick people. If you choose this assignment, go to 4.
A famous explorer, Douglas Mawson, is attempting to go to the end of the world — Antarctica! If you want to report on this story, go to 5.