24. The legendary Anzacs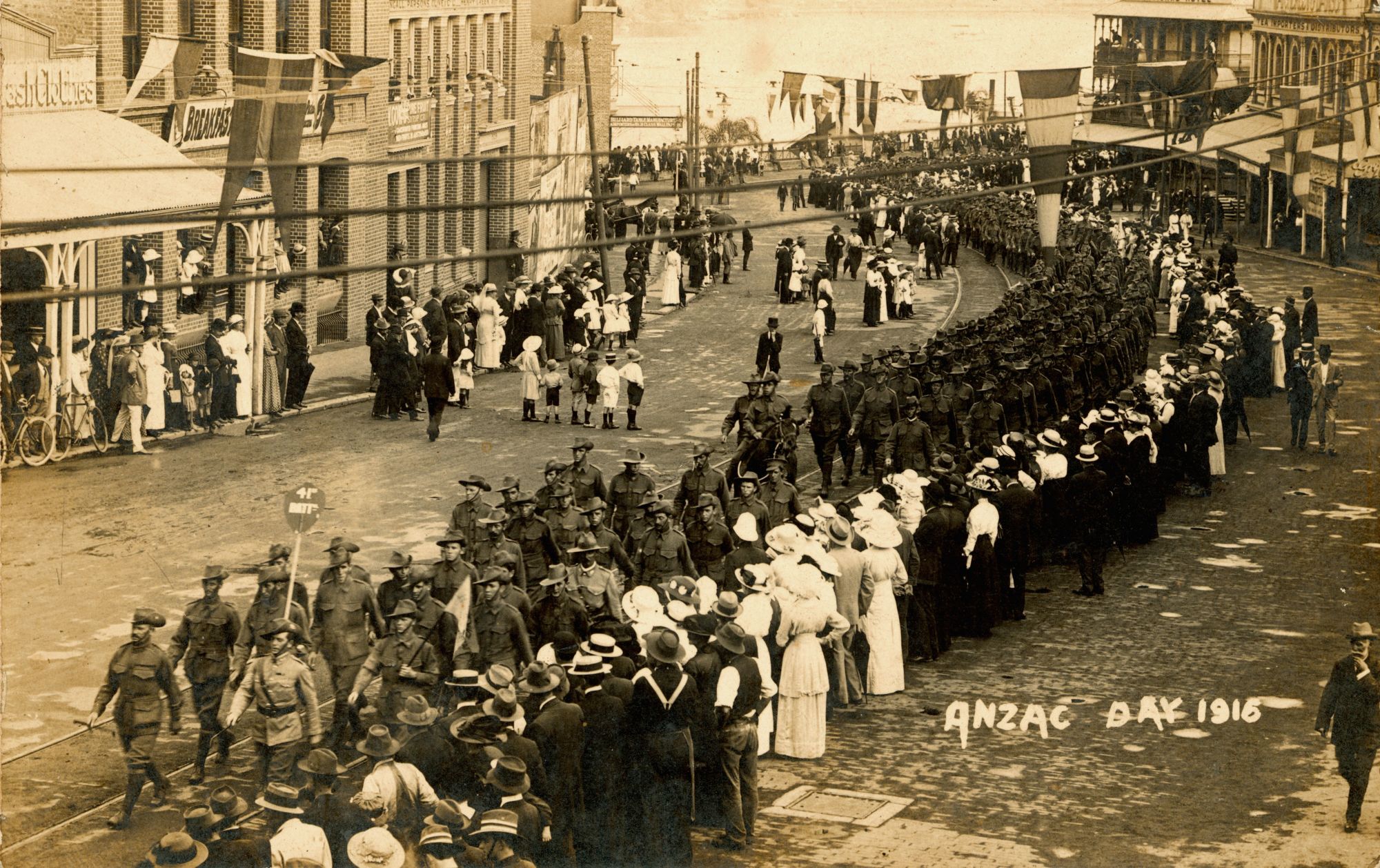 You enter the bar, 'Young and Jackson Hotel', opposite Flinders Station. You are greeted by three burly looking men, all with moustaches and friendly but tired-looking faces. Their names are Joshua Gaunt, Marcus Winter and Will Mackillop.
'Charlie sent ya did he? That layabout! Bloody slacker sittin' on his behind while us real men protected us from the Hun!' says Will as you meet. He gives you a giant slap on the back. You can tell he's just joking.
You sit and sip beers with the three men.
'Mate, Gallipoli was a big deal, don't get me wrong, but eight out of ten Aussies who died in the war were at the Western Front, not that Turkish hellhole,' says Will.
Joshua interjects, 'Yeah, but the whole Anzac thing earned Australia its stripes you know? Gave us and the Kiwis a reputation for being tough, strong, brave and, you know, we could put up with anything.'
'Yeah like that complete bloody failure and waste of time, the Gallipoli campaign,' says Marcus. He is the more silent of the three, with a solemn look to him. You've been told that Marcus developed some pretty radical views as a result of his experience in the war.
'Come on Marcus,' says Will, 'it gives the rest of the country something to be proud of. Like we're not just known for being a bunch of convicts.'
Marcus retorts, 'This myth of the Anzacs comes from us all supposedly coming from the bush. But what about us from the city? What about Aboriginal people? What about women? This Anzac legend messes with how we see ourselves. It says we only care about masculinity, violence and the glory of war. Nothing I saw over there was glorious. This myth is just a scam to try and unite the country behind something. Bloody politicians' doing if you ask me.'
Joshua looks upset by this.
'We did what we could mate. We stayed cheerful and kept our humour even when times were tough. We were resourceful when we had no supplies. Remember when I made those bombs out of empty tin cans?' he says.
Will continues, 'Let's not forget mateship. We risked our lives for our mates. Let's not forget courage. Stormed that hell-on-earth beach straight into the firing line of the Turks at Anzac Cove we did.'
Joshua adds, 'We were all about equality. Everyone gets the same respect no matter what their background. Which is why we all got in trouble for not saluting some of those stuck-up British officers! And some of our own officers for that matter. We only saluted blokes we thought deserved it.'
Marcus listens, but is not convinced.
'Okay, ya big sook,' says Joshua, 'but don't stop me from celebrating how we earned the respect of the world that day. Every April 25th I'll be remembering the sacrifices made.'
It's nearing 6 pm, when all pubs close. You thank your new friends for their stories and head home.
When you are out on the street, Joshua runs up to you.
'Mate, if you're writing an article on us, maybe you could include this?' He hands you a scrap of paper.
'Fancied myself as a journalist as well, once, before the sounds of artillery shells rang out in my ears all bloody day.'
He walks off.
You look at the neatly-written paragraphs:
The landings at Anzac Cove were the first foray into battle of the Australian Imperial Force. Australia was only 14 years old, and this was the first time it had fought as a distinct nation.
The Gallipoli campaign was a military failure but the characteristics that the Anzacs displayed throughout the campaign — bravery, ingenuity, endurance and mateship — have come to be celebrated as defining characteristics of the Australian personality.
Your task
Your editor wants you to explain what a historical perspective is.
Answer these questions about perspective:
1. What is the viewpoint of Marcus Winter?
2. What bias might he have?
3. What parts of the interview show you what his viewpoint is?
4. How does his viewpoint compare with the author of the paragraphs, Joshua Gaunt?
You complete your report and submit it to the office.