'Without discrimination'
1964: Menzies government introduces government aid for non-government schools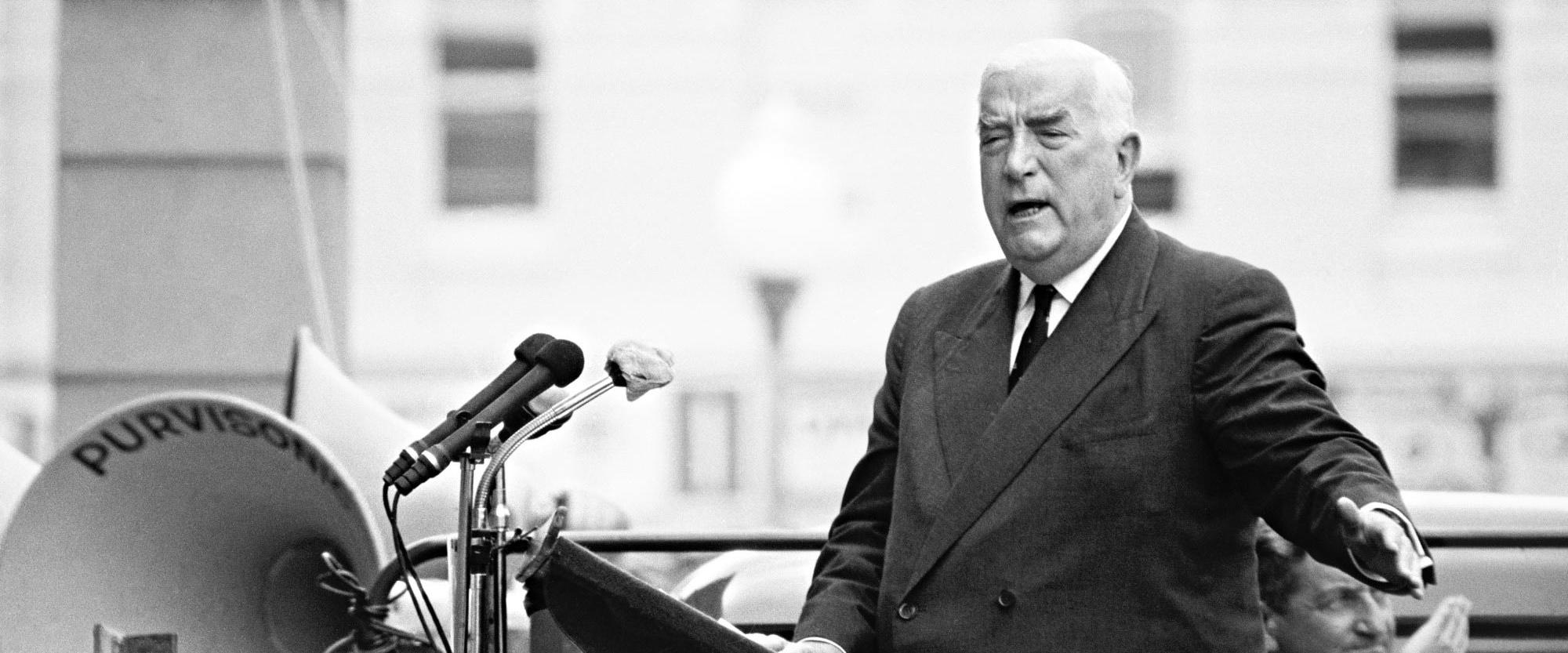 'Without discrimination'
1964: Menzies government introduces government aid for non-government schools
National Archives of Australia A1200, L46014
Use the following additional activities and discussion questions to encourage students (in small groups or as a whole class) to think more deeply about this defining moment.
Questions for discussion
1. Why do you think the major political parties (Liberal and Labor) have continued to support the funding of non-government schools in Australia since 1964?
2. Do you think that all schools should receive funding from governments in Australia? Give reasons for you answer.
3. Do you agree with the National Museum of Australia that the introduction of government aid for non-government schools is a defining moment in Australian history? Explain your answer.
Image activities
1. Look carefully at all the images for this defining moment. Which three images do you think are the most important for telling this story? Why?
2. If you could pick only one image to represent this story, which one would you choose? Why?
Finding out more
1. What else would you like to know about this defining moment? Write a list of questions and then share these with your classmates. As a group create a final list of three questions and conduct some research to find the answers.
In a snapshot
In 1964 the Menzies government passed an Act that brought in federal funding for independent and religious schools. This happened after decades of lobbying by Catholic schools.
Today independent and religious schools receive most of their funding from the Australian Government, whereas government schools get most of their funding from the state governments.
Can you find out?
1. How did school funding change in the Australian colonies in the 1870s and 1880s?
2. Why did Catholic schools in Goulburn strike in 1962?
3. What major change to education funding occurred in 1964?
How were public and private schools funded in the 1800s?
During the 1870s and 1880s most Australian colonies passed laws that stopped public money going to non-government schools. Government funding only went to government schools, and non-government schools (mostly run by churches) had to raise their own funds.
The Catholic Church tried to bring back government funding to its schools, but could only get a small amount of money from the state governments.
Why did Catholic schools in Goulburn strike?
By the 1960s the number of children attending secondary school had skyrocketed.
Catholic schools, which relied on funds raised by the church in their local community, were suffering. They didn't have enough teachers, school buildings were old and classrooms were overcrowded.
In 1962 St Brigid's Primary School in Goulburn was told that it needed to upgrade its toilet blocks right away, to meet health and safety standards. But the local Catholic community couldn't afford to fix the problem. In what became known as a strike, the Catholic community decided to close all seven of Goulburn's Catholic schools for six weeks.
On 16 July 1962 about 2000 Catholic school children arrived at Goulburn's six government schools, but the schools could take only 640 students. The schools did their best to welcome the new arrivals, while the Catholic nuns escorted children to their new schools.
The school closures drew national media attention and divided the town.
How did the government respond to the Goulburn strike?
In the end the Goulburn strike lasted only one week. But it influenced Australian politicians, some of whom began to support the idea of giving government funding to religious and independent schools.
In the November 1963 election Prime Minister Robert Menzies saw an opportunity attract the votes of Catholic Australians, by supporting their schools.
At the same time it was the middle of the Cold War and the Soviet Union had recently launched the Sputnik satellite, which marked the beginning of a 'space race'. Western nations such as Australia and the United States believed that science education would play an important role in competing with the Soviet Union.
Menzies announced 10,000 scholarships for secondary students, whatever school they attended. In an election speech in November of 1963 he said:
'There is a special need for improved science teaching in the secondary schools, if we are to keep in step with the march of science ... We will make available £5 million per annum for the provision of building and equipment facilities for science teaching in secondary schools. The amount will be distributed on a school population basis, and will be available to all secondary schools, Government or independent, without discrimination.'
When did funding for non-government schools start?
Menzies was re-elected in 1963 and quickly passed the States Grants (Science Laboratories and Technical Training) Act 1964. This brought in limited federal funding for both government and non-government schools. Catholic schools, which had campaigned for government funding since the late 1800s, saw it as a victory for equality and common sense.
Today both major political parties support funding for all schools, and federal funding for independent schools is now greater than the funding for public schools in many places. Many reports and different funding models having been created to try to fix perceived inequalities in the school funding system.
What did you learn?
1. How did school funding change in the Australian colonies in the 1870s and 1880s?
2. Why did Catholic schools in Goulburn strike in 1962?
3. What major change to education funding occurred in 1964?