1.1 Who will be your class captain?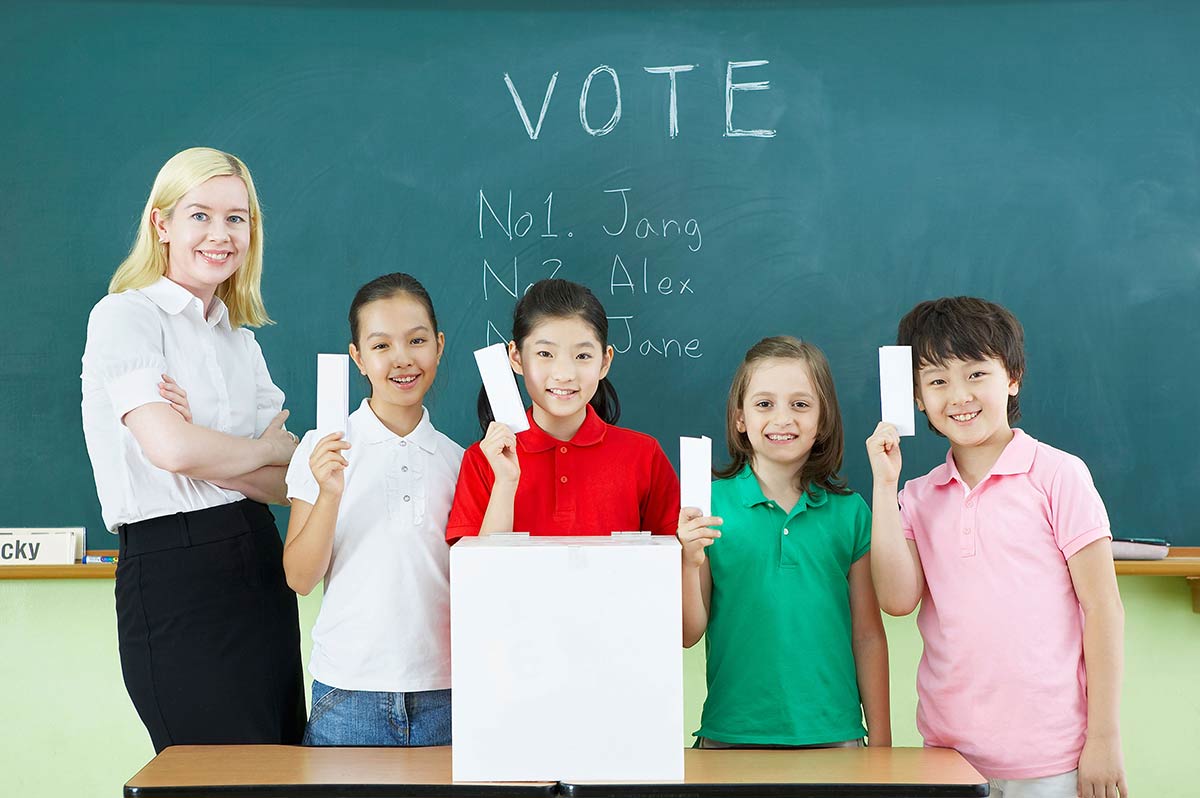 Here is a story told over five scenes. Read the story then think about whether what is happening is fair or unfair.
Scene 1: A classroom…
'Hello students. Today we have an important thing to do. We're going to decide who
our new classroom leader is!'

(Voices mixed: 'Great.' 'I want Lin.' 'I want Max.' 'I want to go to the toilet.')

'You can nominate the leaders and I'll choose one. Any nominations?'

'Hey, that's not fair. Why do you get to choose them? They're our leaders, so we
should choose them!'
1. What do you think? Should the teacher get to choose, or should the students make the choice?
2. Below are some arguments that support the teacher choosing, and some that support the students choosing. Drag them into the correct box.
Make your decision.