2.3 What is Australian citizenship?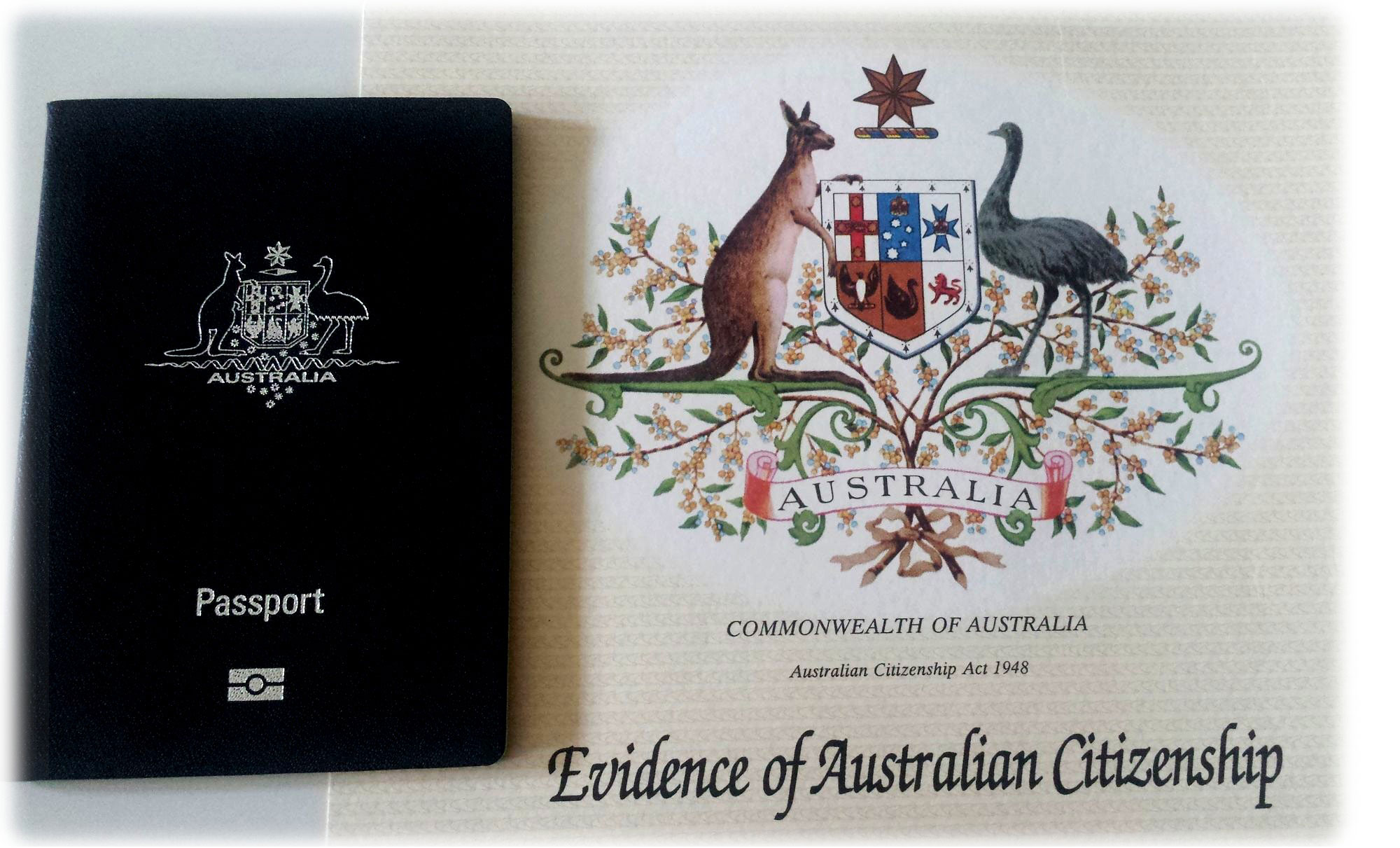 At the time of Federation, Australians were 'British subjects'. This meant people who were ruled by the British King or Queen.
This is not the case now.
Since 1949 Australians have been 'Australian citizens'.
Read the information below and answer the questions that follow. If you need help when answering the questions, click 'Help' to go back to the related information.
A

Australian citizenship

The Nationality and Citizenship Act 1948 was the first time the term 'Australian citizen' had been used in any legislation, including the Constitution.

The Immigration Minister Arthur Calwell said:

'It will symbolise not only our own pride in Australia, but also our willingness to offer a share in our future to the new Australians we are seeking in such vast numbers .... They ... can aspire to the honour of Australian citizenship ... We shall try to teach the children that they are fortunate to ... be Australian.'

B

Citizenship before 1949

Until 1949 there was no such thing as an Australian citizen. Before that, anyone born or naturalised (made a citizen) in Australia was a British subject. People travelling overseas were issued with British passports.

C

The Australian Constitution did not mention 'Australian citizenship'. This is because at the time of Federation (1901) until at least the Second World War (1939–1945), most Australians identified themselves as British.

D

However from the 1940s onwards the British Empire became weaker and more non-British immigrants came to Australia. So people started to think more about being 'Australian citizens' rather than being 'British subjects'.

E

Nationality and Citizenship Act

The Nationality and Citizenship Act 1948 was passed and came into effect on Australia Day, 26 January 1949.

F

To be an Australian citizen a person had to be born in Australia. All existing British subjects living in Australia were now automatically Australian citizens. All people born in Australia after 26 January 1949 were automatically Australian citizens.

G

The Act has been changed occasionally. The latest changes mean that for an 'alien' (a non-Australian citizen) to become a citizen they have to pass a test and live in Australia for four years.

H

Any person born overseas to at least one Australian citizen parent is automatically an Australian citizen.

If a child is born in Australia to non-citizen parents and lives most of their life up to age 10 in Australia, the child becomes an Australian citizen at age 10.

I

Citizens over the age of 18 must register and are eligible to vote for state and federal parliaments.
Test your understanding
7. Would these people be Australian citizens now? (Help)
8. Australian citizens over 18 have voting rights and responsibilities. Are the following rights, responsibilities, or both?