3.3 1921 Edith Cowan elected to an Australian parliament (WA)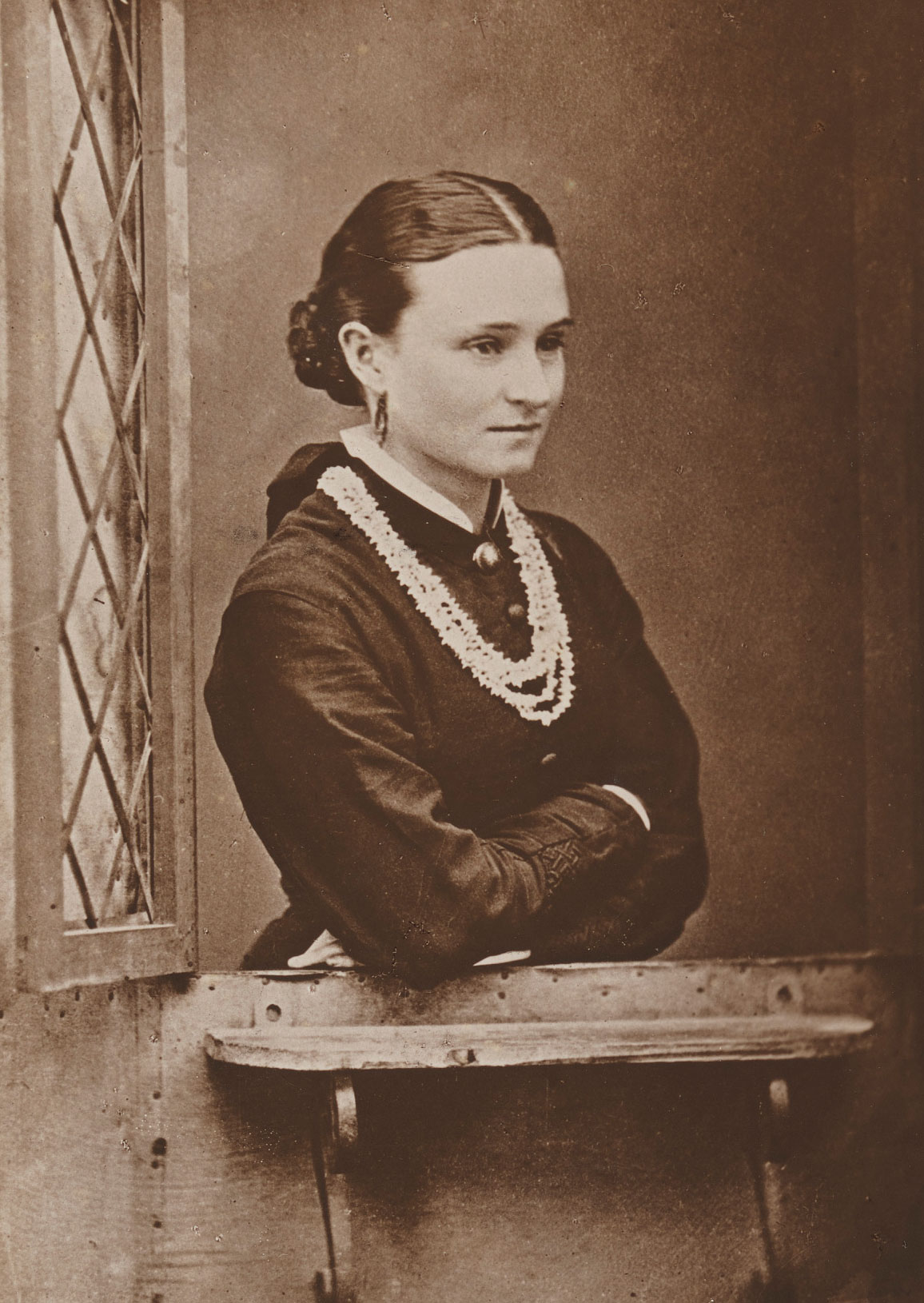 Imagine that you are someone who believes that things need to be changed in society. They need to be made better. The way to do this is to be elected to parliament. However, you know that if you stand for election you will be verbally abused and criticised, and some people will make very hurtful comments about you.
Do you try to be elected to parliament?
This was the situation faced by Edith Cowan in 1921. What did she do?
Read the information about her below and then use it to answer the questions that follow.
An election, and women can stand
In 1921 there was an election for the state parliament of Western Australia. No woman had ever been elected to any parliament in Australia. Women had been allowed to vote in Western Australia since 1899, but this was the first election in which they would be able to be elected as a member of parliament.
Meet Edith Cowan
Edith Cowan decided to stand for election. She was born in 1861 near Geraldton, Western Australia, as Edith Brown. She married at age 18 to James Cowan. They lived in the suburb of West Perth. They had five children.
Helping her society
Edith was involved in helping people. She worked hard to improve the lives of women and children. She wanted better education for women, and protection for them and their children from brutal husbands and fathers. She helped set up a hospital for women in 1916. She spoke out in public against domestic violence and drunkenness.
Winning an election
In the 1921 election four women stood as candidates. Each was verbally abused and shouted down at meetings. Voting was not compulsory, so Edith spent much time speaking to women, and urging them to vote. In her electorate more women than men voted, and she won by 46 votes. Her clever tactic paid off!
Edith in parliament
In parliament Edith continued her work to protect and improve the lives of women and children. She introduced laws that allowed women to become doctors and lawyers. She also introduced a law that helped women inherit their children's property if the children died.
Commemoration
Edith died in 1932, aged 70. In 1990 a university was named after her in Western Australia. A picture of her is on the $50 note.
Analysing symbolism in a $50 note
Here is an Australian $50 note. It tells some of the story of Edith Cowan through symbolic images.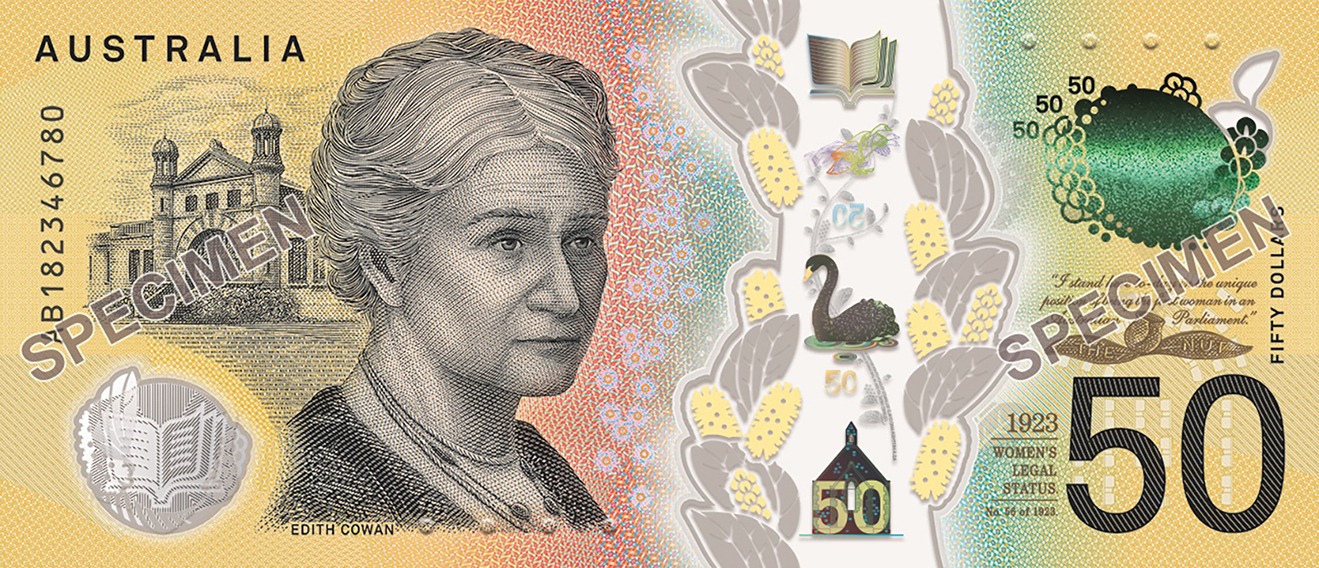 1. Look at her picture. Is she young or old? Why do you think the designer chose this photograph of her?
2. Look at the building on the left. It is the King Edward Memorial Hospital in Perth. Do some research to find out what the connection is between Edith Cowan and the hospital. Why do you think the designer decided to include it on the banknote?
3. Just above the large number fifty on the right hand side of the note is a gumnut brooch that Edith Cowan wore when she first entered the Parliament of Western Australian. Do some research to find out what this brooch symbolised. Why do you think the designer decided to include it on the banknote?
4. What impression of Edith Cowan is the designer trying to give by including these images? Do you think it is an accurate picture of her?
5. If you could add one more image or symbol to this note to tell more about Edith Cowan, what would it be?
6. What was the event and what caused it to happen?
7. What changed as a result of this event and what were the consequences of this change?
8. Why was this Defining Moment so significant in Australian history?