6.7 1976 The first Vietnamese boat people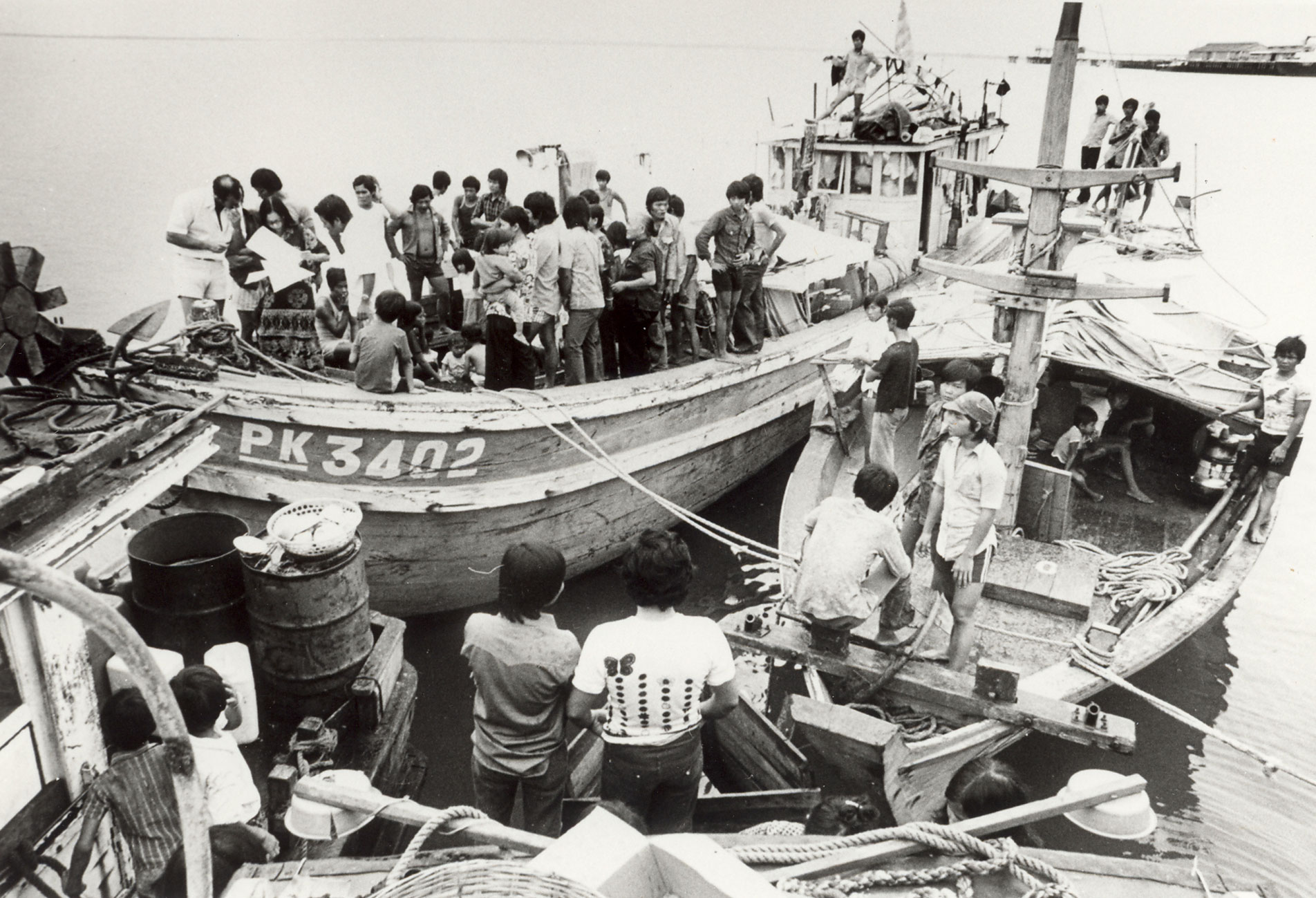 Imagine that your country has been at war.
One side has won — not the side you supported. You have been forced to take what you can carry and go on a leaky and smelly boat to try and find a country that will accept you.
You and your family have been attacked by pirates, and you have had little food and water. You have sailed through storms, and nearly sunk.
Finally you arrive in a new country. You sail in and get stuck in the mud. This is as far as you can go. How will these people react when they see you? Will they help you, or drive you away?
Discuss these questions, then see what happened with one group in Australia.
Read the information below and use it to answer the Significant groups in Australian history questions at the bottom.
Vietnamese boat people information file
In 1975 the civil war between North and South Vietnam ended with the victory of the North.
Many of the people of the South fled. They were Catholic and democratic, and the North was neither. Many took boats and went to neighbouring countries, and lived in refugee camps.
Some took to sea and on 26 April 1976 one small boat carrying 38 refugees arrived in Darwin. They were accepted as refugees by the Australian Government. Australia had supported South Vietnam during the war, and had sent thousands of Australians to fight for the South.
A few more boats arrived in the next few years, bringing a total of about 2,000 people.
The Australian Government also sent officials to refugee camps in south-east Asia and selected people to be sent to Australia by plane. Over the following years more than 90,000 Vietnamese refugees were brought to settle in Australia to become Australian citizens.
In the 2016 national Census there were 219,355 people in Australia who were born in Vietnam, and many more who were born in Australia to Vietnamese parents. They have contributed greatly to the development of Australia as a successful multicultural nation.
Significant groups in Australia history
1. What was this group?
2. When did the event(s) happen?
3. What important thing(s) did the group do?
4. What problems did the group have to overcome?
5. What was the outcome or effect of what the group did?
6. What qualities did the people in this group have?
7. Why was this group significant or important in Australian history?
8. If you could meet this group and ask them three questions, what would they be?
9. If you were advising the National Museum of Australia on an object that it could display to tell the story of this group, what would you suggest? You can see what objects the Museum has using the National Museum of Australia Collection Explorer.