1.1 Continuity and change: How has Kamay (Botany Bay) changed?
Look at the two maps of Kamay (Botany Bay) below. They show the same place at different time periods. The first map was made soon after Europeans arrived in Australia. The second was made about 100 years after Europeans arrived.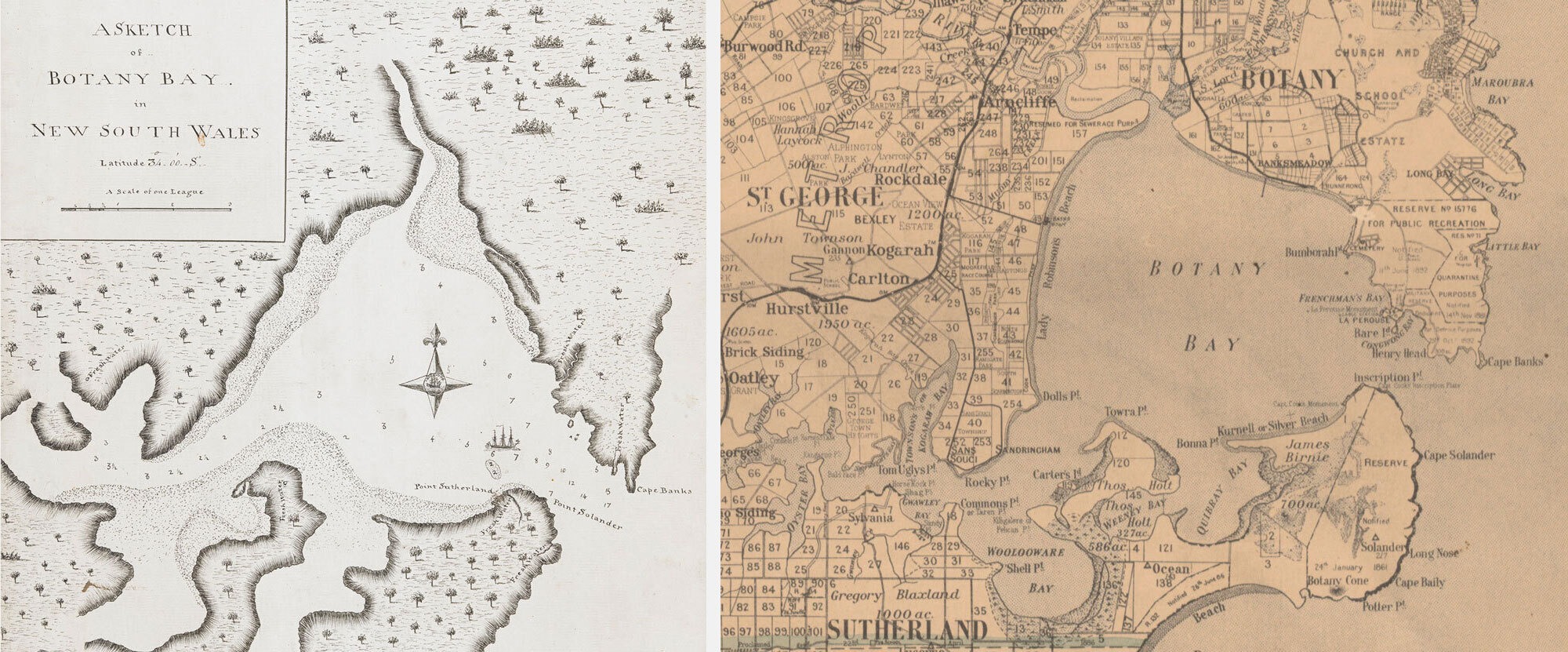 1. Compare the two maps. Look for things that have stayed the same, and things that have changed. Think about place names, vegetation such as trees, man-made areas and mapping descriptions as clues. Record your observations in the table below.
Note that there is no map for pre-1770 Kamay. Aboriginal people mapped the land in a way that was very different to Europeans, using songs and stories.
Aboriginal people lived in different cultural and language groups, with each group living on their own lands and managing the resources within their own boundaries, including the animals and plants.
Features
Pre-1770
1770
1894
Placenames
Aboriginal placenames used. For example: Kamay
Vegetation (e.g. number of trees)
Lots of trees
Amount of open land
Lots of open land
Number of settlements and towns
Some shelters and houses but different kinds in different places.
No European-style towns. Aboriginal people moved between different parts of their land depending on the seasons.
Any other features you can see
Many Europeans were ignorant of Aboriginal ways of life for a long time. They made changes to the land without considering the impact it had on people who had lived in places like Kamay for thousands of years.
2. In your own words, describe how Kamay changed after Europeans arrived. Did anything stay the same?