5.1 Examining a painting
Look carefully at this painting of Cook and some of his crew and supporters, by artist John Hamilton Mortimer.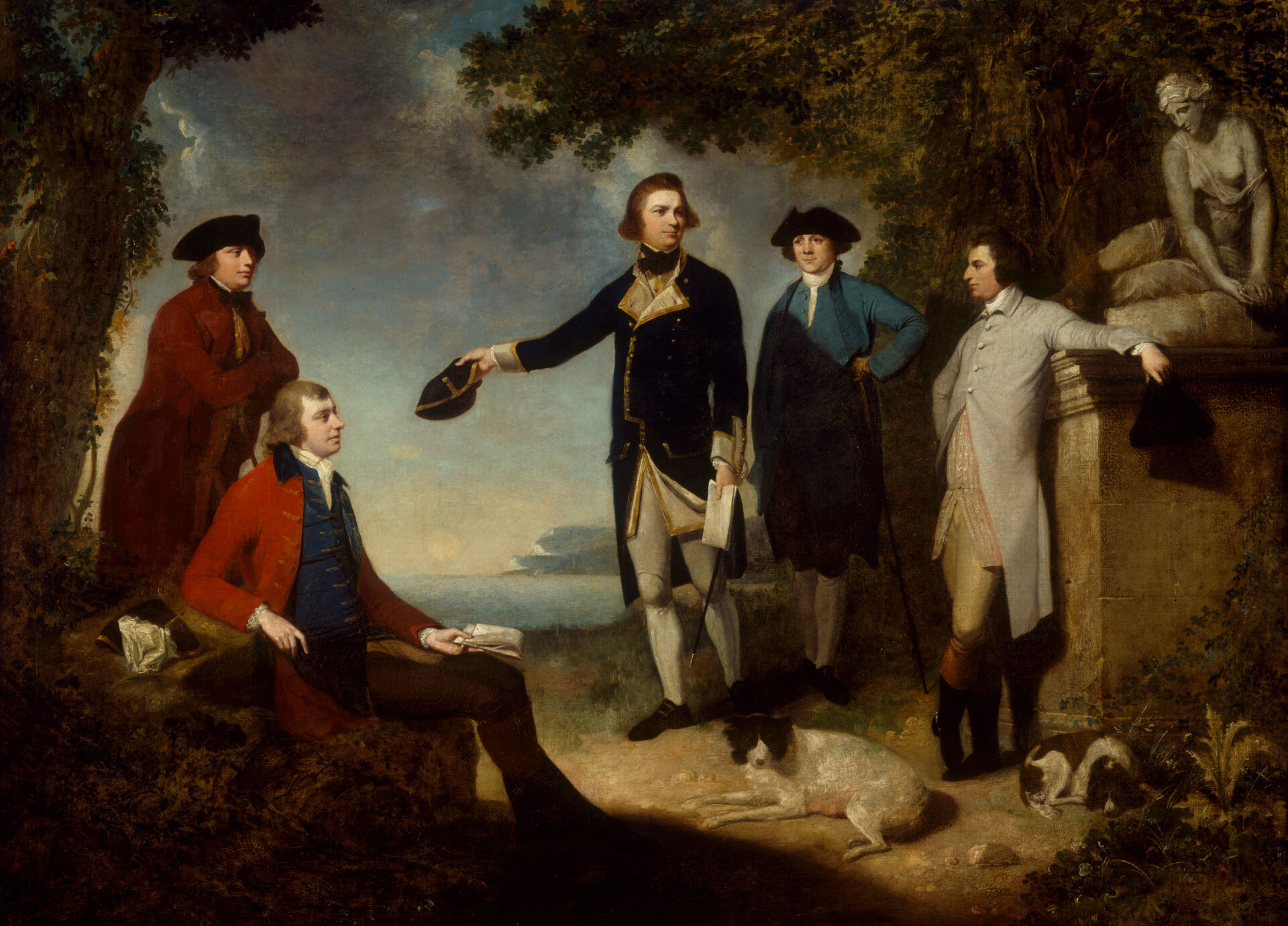 1. What can you tell about the five people in the painting from their clothes, gestures, position and objects? For example, do they seem old or young, rich or poor, officers or ordinary seaman (sailors)? Do you notice anything else?
2. Which of the five people is Cook? Why do you think he has been placed in this position?
3. What do you think the artist is trying to say by painting the picture this way?