3.2 1856 Work, rest and play: 8-hour day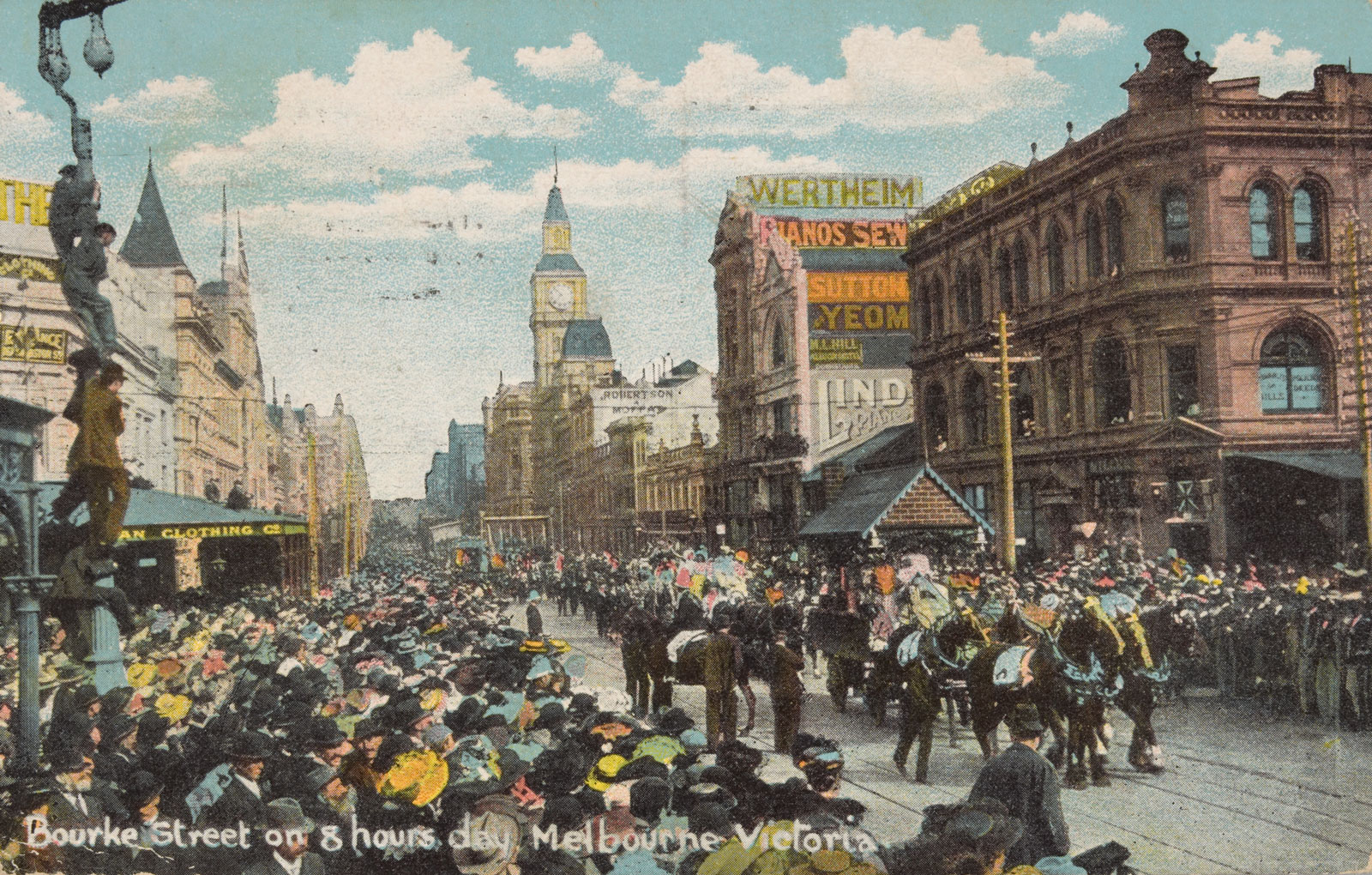 Work is a key part of most people's lives. The type of work they do, and the amount of time they spend doing it, both have a big impact.
For most of the nineteenth century there were no government laws that set the maximum hours that people could work, or their minimum pay and conditions. It was left to the workers themselves to improve their conditions.
1. What were conditions like for working people in the early 1800s?
2. Why did workers start to create and join trade unions?
3. How did employers react to these unions? Why do you think that was?
4. How did the ending of convict transportation strengthen the position of working people for better wages and conditions?
5. Why was one particular group of working men able to gain an eight-hour working day in 1856? What special bargaining power did they have?
6. Why were other workers not able to gain the same benefits at the same time?
7. When did New South Wales and Victoria gain a 40-hour week?
8. What does this event, and the benefits for working people that flowed from it, help you understand about how living and working conditions had changed in Australia by 1900?
9. Why was this Defining Moment so significant in Australian history?
10. If you were advising the National Museum of Australia on an object that it could display to tell the story of this event, what would you suggest? (You can see what objects they actually have using the National Museum of Australia collections search)