11. Around the globe
1801–1803: Flinders circumnavigates Australia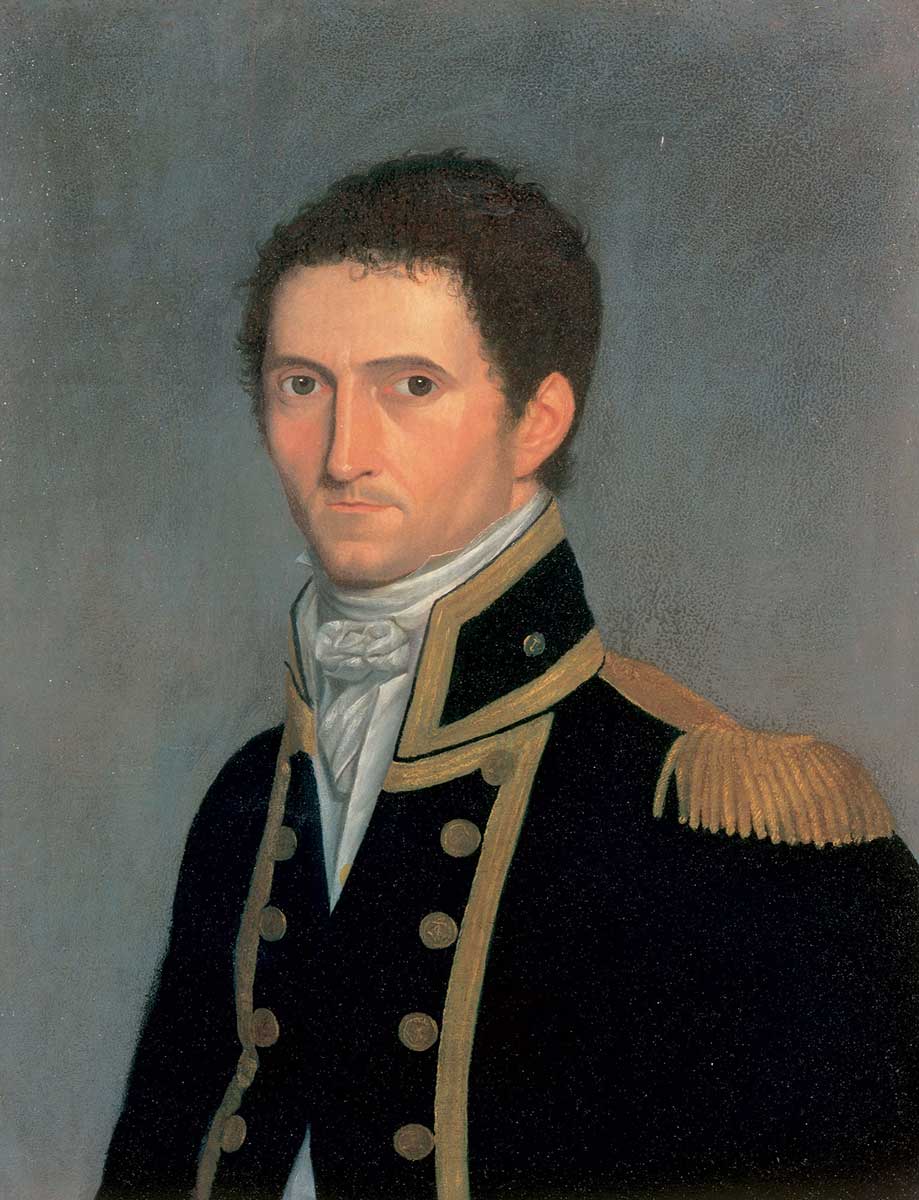 Sea voyages begin at sea, so you head there.
Cape Leeuwin. The land's extreme southwestern point. Off the coast you see a large ship. When the boat docks you sneak aboard. This feels like a must-see journey. You get chatting with a talkative sailor named Billy Graham.
'See that handsome bloke in the fancy uniform?' Billy says, pointing to the rear of the ship, 'That's our captain, Matthew Flinders. English, like the rest of us. This here boat is the Investigator, same kind Captain Cook used. She's got a shallow bottom, good for exploring shallow waters. The British government sent us on a mission. They're scared the French might explore and claim the place as theirs.'
The boat rocks in the waves, and he grabs hold of a wet rope for balance.
'Captain Flinders wants to see if New Holland is the same piece of land as New South Wales,' he says.
'Good luck!' you say.
You disembark from the boat and head back inland. Time passes. More than one year later and you are at the same location, and see the same boat. You can't believe your eyes! Flinders made it! Again, you wait until the boat draws close to shore and climb aboard, looking for your friend Billy again.
'Hey buddy!' Billy's voice calls out across the boat as he spots you, 'We made it around the whole coast! Can you believe it? We mapped thousands of miles of unknown coast. Flinders is calling this land "Australia". I wonder if the name will stick. He's proven it's one continent, and even named the big island to the south "Van Diemen's Land" after a friend of his!'
Billy talks nonstop about the eventful journey, as salty water hits you in the face.
'Here we are in Cape Leeuwin again. We went anticlockwise round the whole continent. Two Aboriginal people, Bungaree and Nanbaree I think they were, came with us, helped us heaps with local customs. Couldn't speak all the languages though. There must be hundreds of Aboriginal languages!'
He offers you a ship's biscuit. Hard and tasteless, you accept anyway, as you're mighty hungry.
He continues, 'After all that we did meet the French. Guy named "Baudin" who was sad we'd beaten him to exploring the whole coast. First full coastal map of Australia's in the bag now, eh!'
Billy slaps you on the back. You wish him well and head back to shore, back to the land. What an adventure!
The Spiritstone glows brightly. 'Map this great, brown land with memories from Flinders' voyage.'
Your task