A distinctly Australian sport
1858: First organised game of Australian Rules football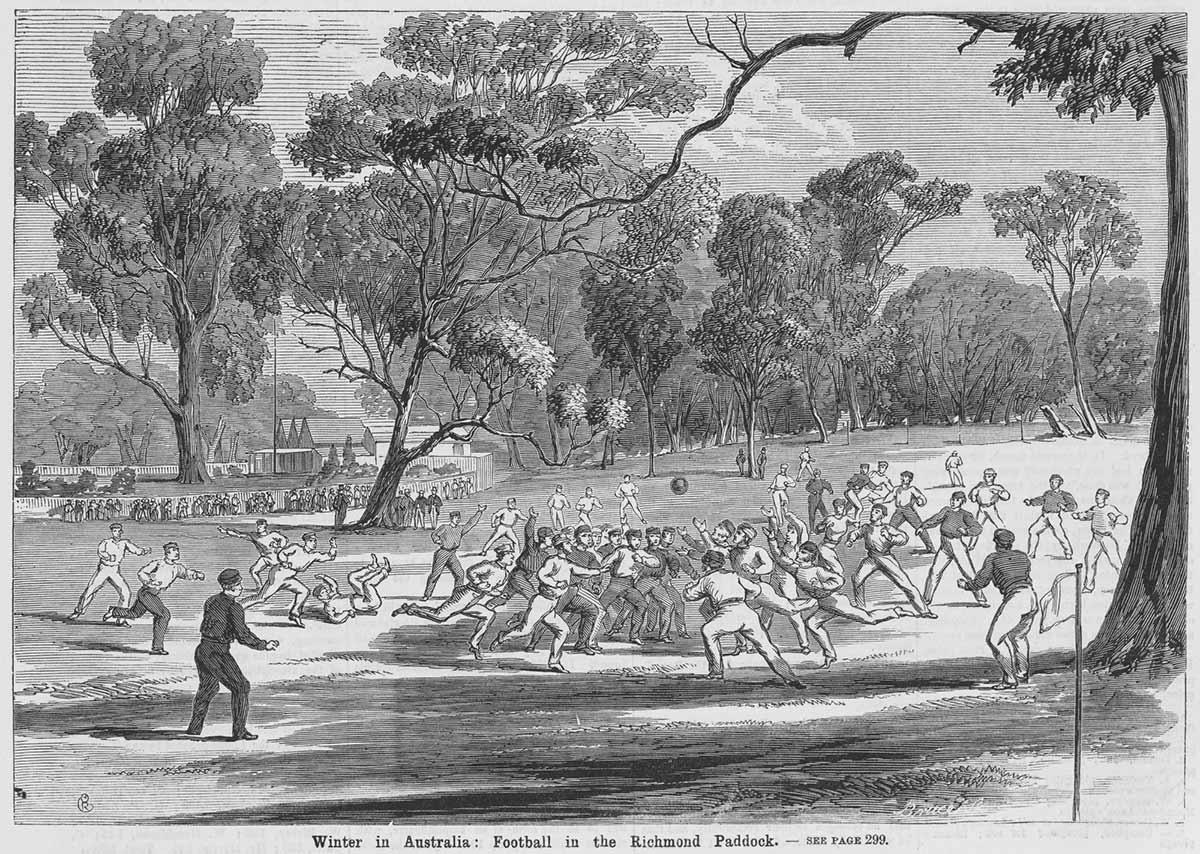 A distinctly Australian sport
1858: First organised game of Australian Rules football
State Library of Victoria
Questions for discussion
1. Why do some people support a particular football club? Do you support a football club? If so, ask yourself why you support that team and not a different one.
2. Do you agree with the National Museum of Australia that the first organised game of Australian Rules football is a defining moment in Australian history? Explain your answer.
Image activities
1. Look carefully at all the images for this defining moment. Tell this story in pictures by placing them in whatever order you think works best. Write a short caption under each image.
2. Which 3 images do you think are the most important for telling this story? Why?
3. If you could pick only one image to represent this story, which one would you choose? Why?
Finding out more
1. What else would you like to know about this defining moment? Write a list of questions and then share these with your classmates. As a group, create a final list of 3 questions and conduct some research to find the answers.
In a snapshot
In the winter of 1858 students from three Melbourne schools played against each other in several football games. These matches are believed to be the first organised games of Australian Rules football. In 1859 a set of rules was created and regular games began around Melbourne. By the 1870s the uniquely Australian game was attracting crowds of up to 10,000 people. Today the game is a national sport. Elite players compete in the Australian Football League (AFL) and Australian Football League Women's (AFLW).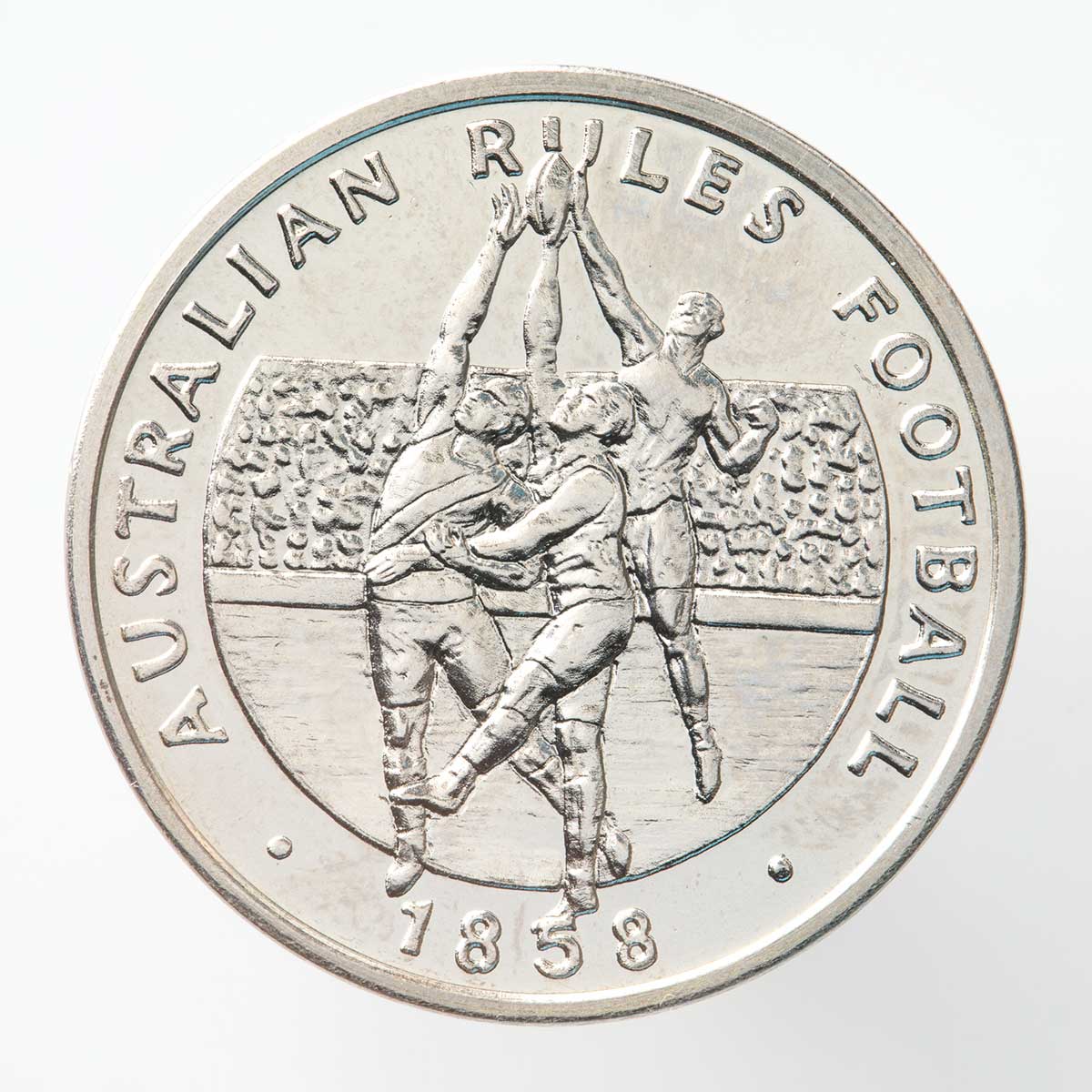 Can you find out?
1. What main problem led to the drawing up of a set of rules for Australian-style football?
2. How was Australian Rules football different to rugby football?
3. In which states and territories is Australian Rules most popular?
What were early football games like?
Australian Rules football developed in Melbourne in the middle of the 1800s. Some parts of the game may have been inspired by Gaelic football (played in Ireland) and an Aboriginal game (known as marngrook). But the game was mainly based on the football played in English public schools.
Football rules were different from school to school. This meant that when games were played between schools, a lot of time was spent agreeing on which set of rules would be used.
Research task 
Aboriginal and Torres Strait Islander people have played a crucial part in the history of Australian Rules football. Research three Indigenous footballers and discuss their contribution to the sport and to Australian society.
'There are no more popular out-door gatherings in winter time than those which take place on Saturday afternoons in Richmond-paddock to witness the football strife … These contests attract an attendance which includes all classes, and sometimes numbers as many as 10,000 persons.'
Australasian Sketcher, 7 July 1877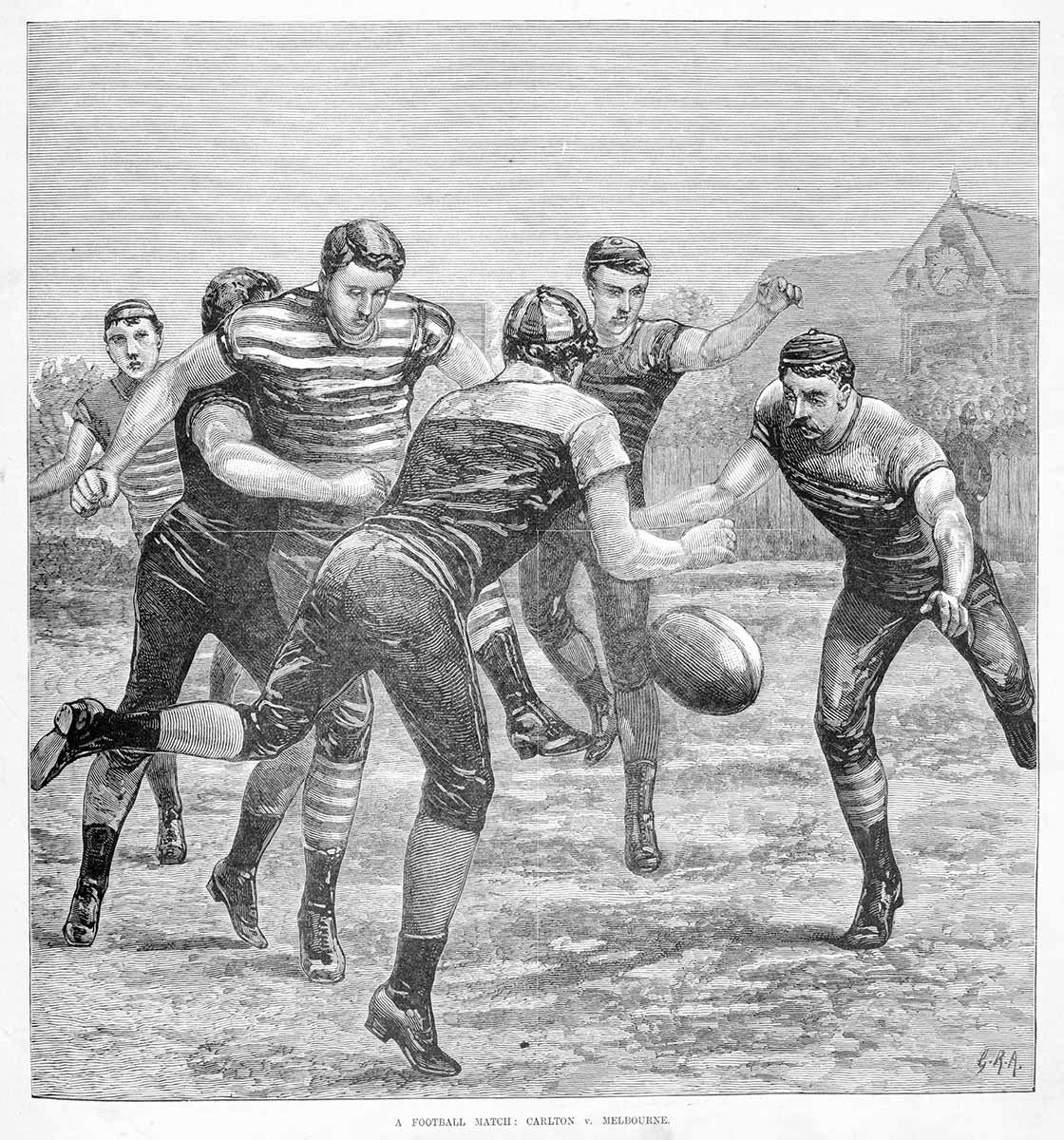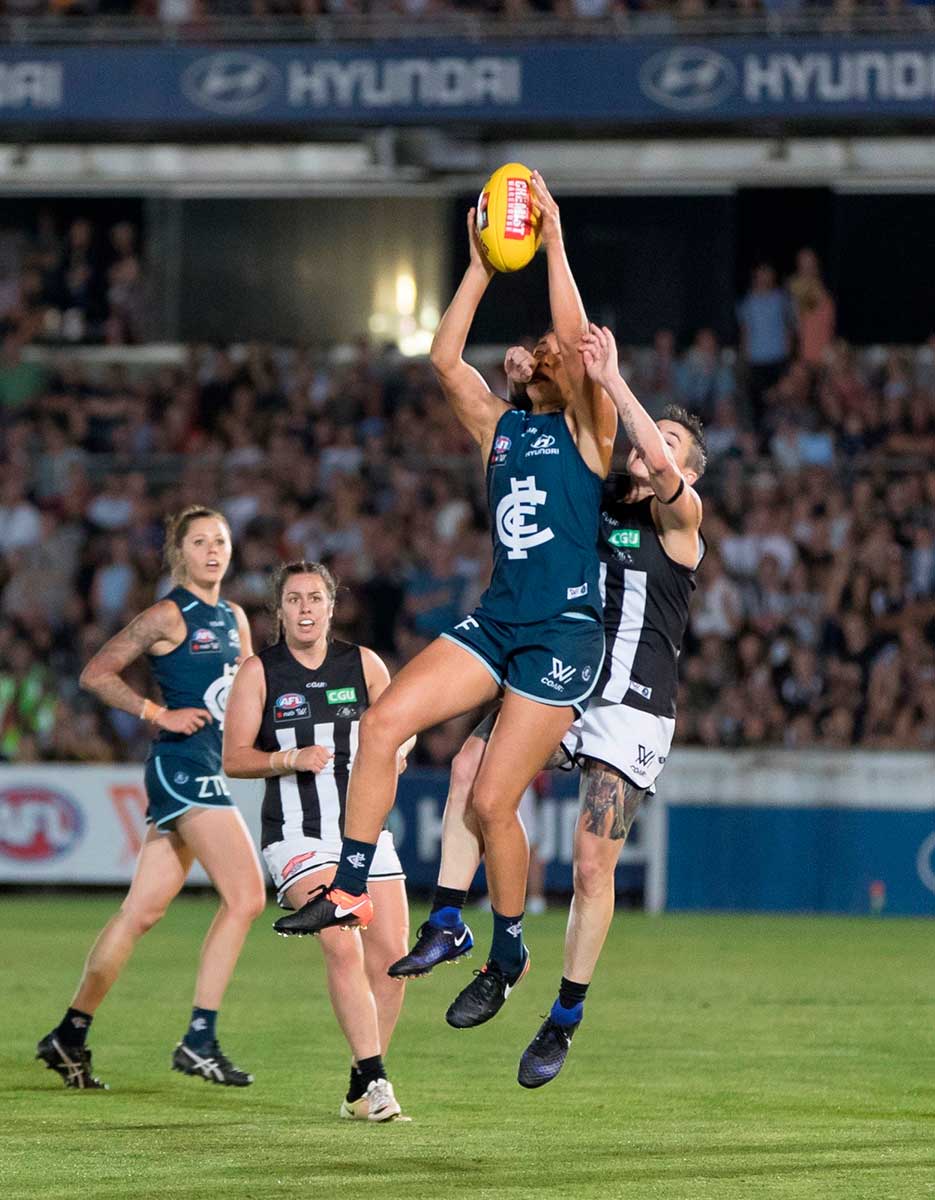 How was a single set of rules created?
In May 1859 Thomas Wills and six other members of the Melbourne Cricket Club wrote a set of football rules. These rules, which were updated over the next 10 years, stated that a player could hold and kick the ball at any time, a player could not throw the ball and the ball had to be kicked through the goal rather than carried through to score. This made the game different to rugby football, where the ball could be thrown and had to be carried through the goals.
How was the game organised?
Churches, schools and workplaces created their own football clubs. At first games were played in parks. But by the 1870s football was becoming more popular. Games were moved from parks to cricket pitches where crowds paid to watch the games.
In May 1877 the Victorian Football Association (VFA) was created to manage football in Victoria. The VFA encouraged people to play, created new rules and provided umpires for bigger games.
In 1896 eight of the strongest clubs from the VFA created a professional football league, called the Victorian Football League (VFL). The VFL focused on making the game faster and more fun to watch. They also made money from selling tickets to spectators. Over time more clubs joined the VFL.
Research task
Research the Aboriginal game marngrook.
(a) How is this game similar to Australian Rules football? How is it different?
(b) Some historians have argued that marngrook directly influenced Australian Rules football. Do you agree with this?
How did the game spread?
In the 1880s the game (which became known as Australian Rules) spread to South Australia, Western Australia and Tasmania. In New South Wales and Queensland rugby union and league continued to be the most popular types of football.
The VFL became the Australian Football League (AFL) in 1990, and since then clubs from South Australia, Queensland, Western Australia and New South Wales have joined the competition.
Each year new players, new rules and new technologies contribute to the evolution of this distinctly Australian sport.
Read a longer version of this Defining Moment on the National Museum of Australia's website.
Research task
Which club (or clubs) have been the most successful since the VFL was founded in 1896? How is this measured? Do some research to find out.
What did you learn?
1. What main problem led to the drawing up of a set of rules for Australian-style football?
2. How was Australian Rules football different to rugby football?
3. In which states and territories is Australian Rules most popular?