'Making headlines'
1868: Aboriginal cricket team tours England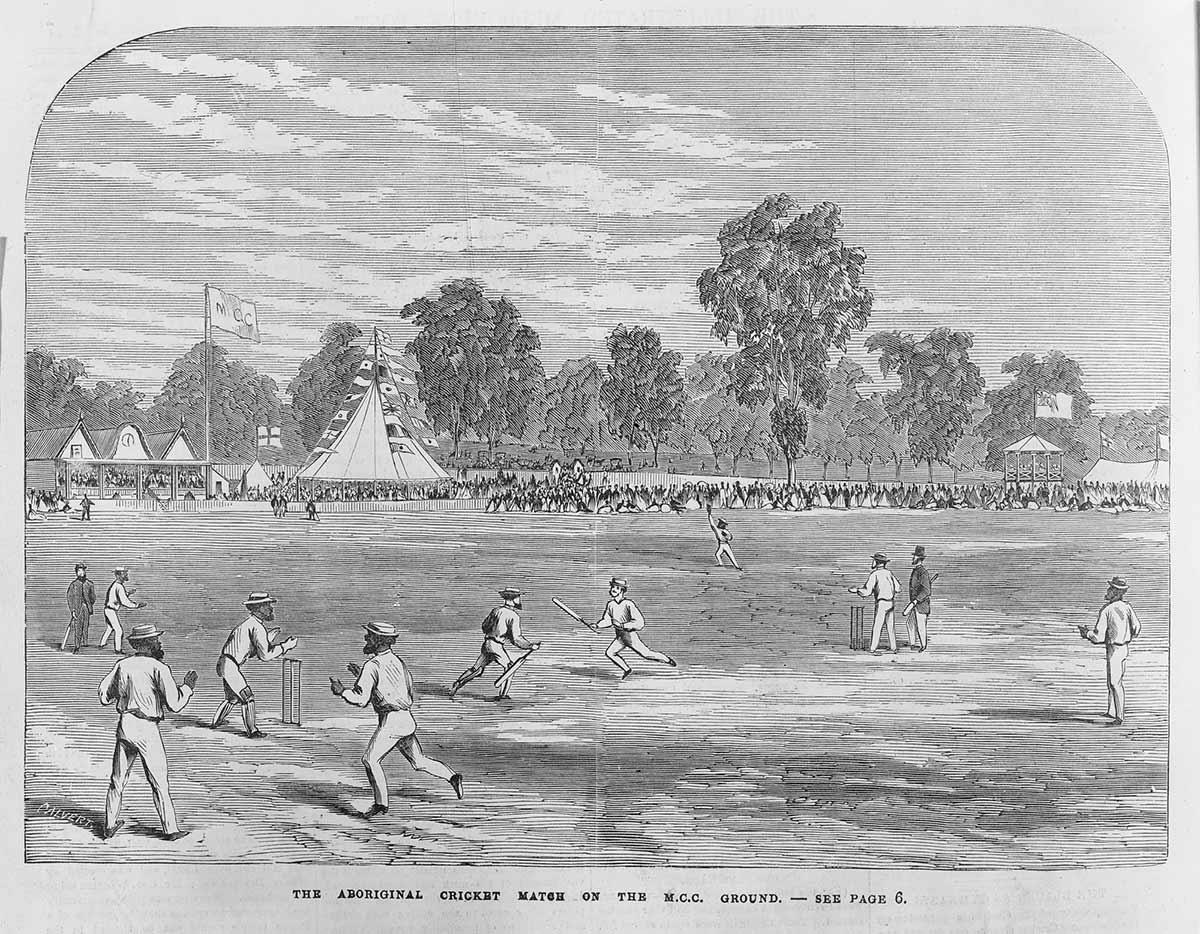 'Making headlines'
1868: Aboriginal cricket team tours England
State Library of Victoria IMP24/01/67/8
Use the following additional activities and discussion questions to encourage students (in small groups or as a whole class) to think more deeply about this defining moment.
Questions for discussion
1. Are you surprised that an Aboriginal cricket team was the first Australian team to tour overseas?
2. No Aboriginal players were picked to play in the first official representative test match in England, even Unaarrimin (Johnny Mullagh), who had been a standout player in the 1868 series in England.
Based on the information above, why do you think this was the case?
3. Do you agree with the National Museum of Australia that the first Aboriginal cricket team is a defining moment in Australian history? Explain your answer.
Image activities
1. Look carefully at all the images for this defining moment. Tell this story in pictures by placing them in whatever order you think works best. Write a short caption under each image.
2. Which 3 images do you think are the most important for telling this story? Why?
3. If you could pick only one image to represent this story, which one would you choose? Why?
Finding out more
1. What else would you like to know about this defining moment? Write a list of questions and then share these with your classmates. As a group, create a final list of 3 questions and conduct some research to find the answers.
In a snapshot
In May 1868 the first Australian cricket team to travel overseas arrived in England for a series of matches. The team was made up of 13 Aboriginal men. The team had its beginnings in the western district of Victoria where cricket was played on many cattle and sheep stations. The tour made headlines in England and Australia and is a significant moment in Australia's cricketing history, race relations and national identity.
Can you find out?
1. How many Aboriginal cricketers travelled to England in May 1868?
2. How well did they play and who stood out as a particularly good player?
3. What happened to the team after they came back to Australia?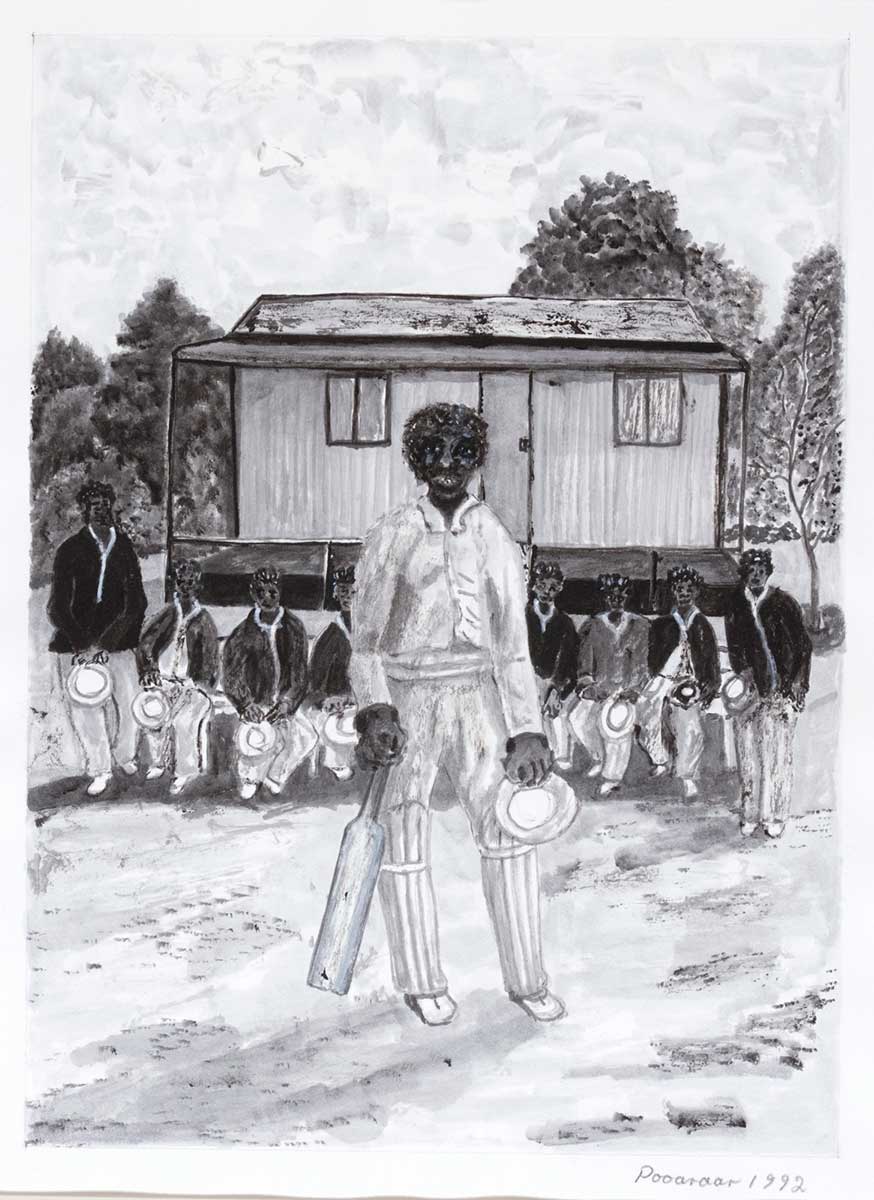 Who was in Australia's first touring cricket team?
Australia's first cricket team to travel overseas was made up of 13 Aboriginal men. The Jardwadjali, Gunditjmara and Wotjobaluk men were first coached and captained by Tom Wills and then later by a former English cricketer, Charles Lawrence. The team played 47 matches in England, winning 14, losing 14 and drawing 19.
Unaarrimin, a Wotjobaluk man also known as Johnny Mullagh, was the standout performer and an all-rounder. He scored 1698 runs; bowled 1877 overs, 831 of which were maidens (no runs were scored off them); and took 245 wickets. He also achieved four stumpings while playing as wicket-keeper.
The team also performed 'traditional' Aboriginal sports and displayed skills such as throwing boomerangs and spears. One team member, Jungunjinanuke, also known as Dick a Dick, used a club and shield to deflect and dodge cricket balls thrown at him by volunteers. These 'Aboriginal sports' often drew large crowds because of their novelty and the players' skill.
'They are the first native Australians to have visited this country on such a novel expedition, but it must not be inferred that they are savages; on the contrary … They are perfectly civilized, having been brought up in the bush to agricultural pursuits … With respect to their prowess as cricketers — that will be conclusively determined by their first public match.'
The Sporting Life, London, 16 May 1868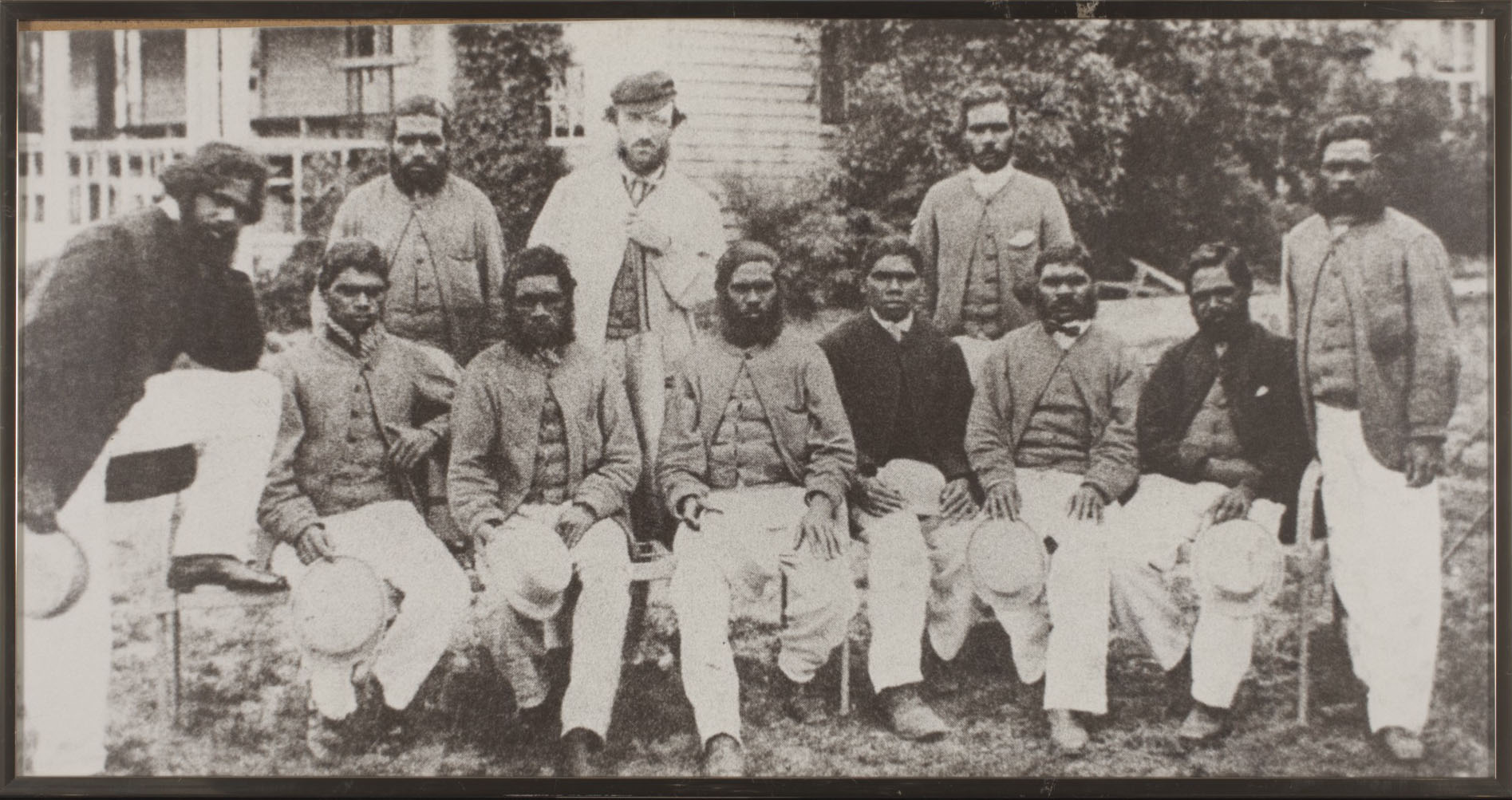 What happened when the team returned to Australia?
When they came back to Australia most of the cricketers went back to station farming life. In 1869 the Victorian Government passed the Aboriginal Protection Act which said that Aboriginal people had to stay on reserves. They also had to get signed permission from the Protector of Aborigines (a government position) to leave the reserve. This made it difficult for Aboriginal cricket players to keep playing competitive cricket.
But Unaarrimin kept playing cricket and represented Victoria against a touring England side in 1879, making the top score of 36 in the second innings. The Johnny Mullagh memorial trophy is named after him, and the Johnny Mullagh Cricket Centre was set up in Harrow, Victoria, in his honour. 
Research task
The 1868 tour was not considered an official test match. Do some research to find out when an Australian cricket team travelled to England for the first official test match in Britain.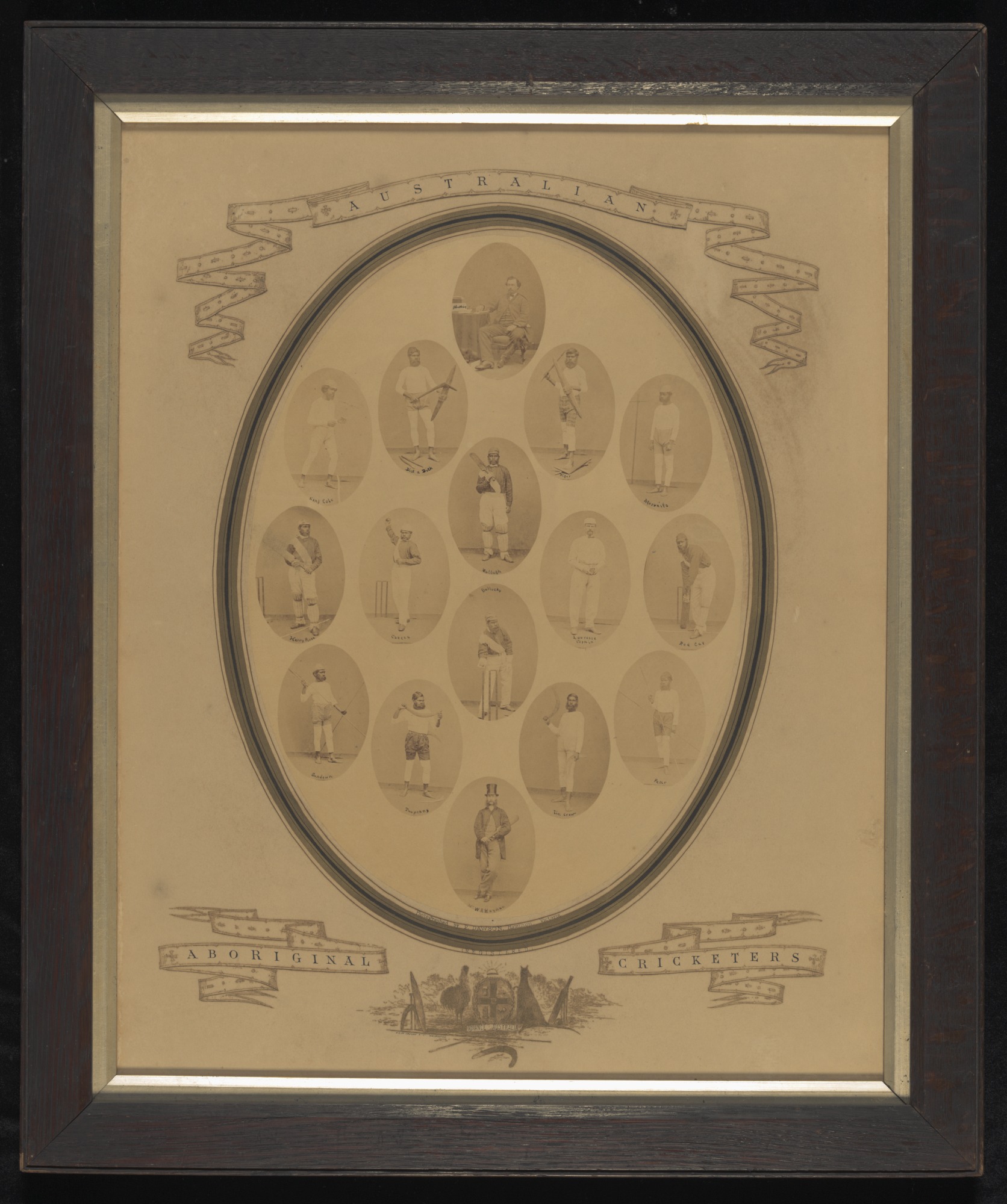 Poster of the Aboriginal cricket team
The souvenir poster in the picture was used to promote the 1868 cricket tour. It shows each of the players and managers as well as decorative scrolls, a coat of arms, boomerangs, spears, a bat and stumps. Each Aboriginal player was photographed either in a traditional cricket pose or holding an Aboriginal weapon, such as a boomerang or a spear. The poster shows that the tour was for both sporting and entertainment purposes. It also shows the cultural crossover between the players' Indigenous heritage and the learned skills of cricket.
Read a longer version of this Defining Moment on the National Museum of Australia's website.
What did you learn?
1. How many Aboriginal cricketers travelled to England in May 1868?
2. How well did they play and who stood out as a particularly good player?
3. What happened to the team after they came back to Australia?