Can cemeteries tell us about defining moments?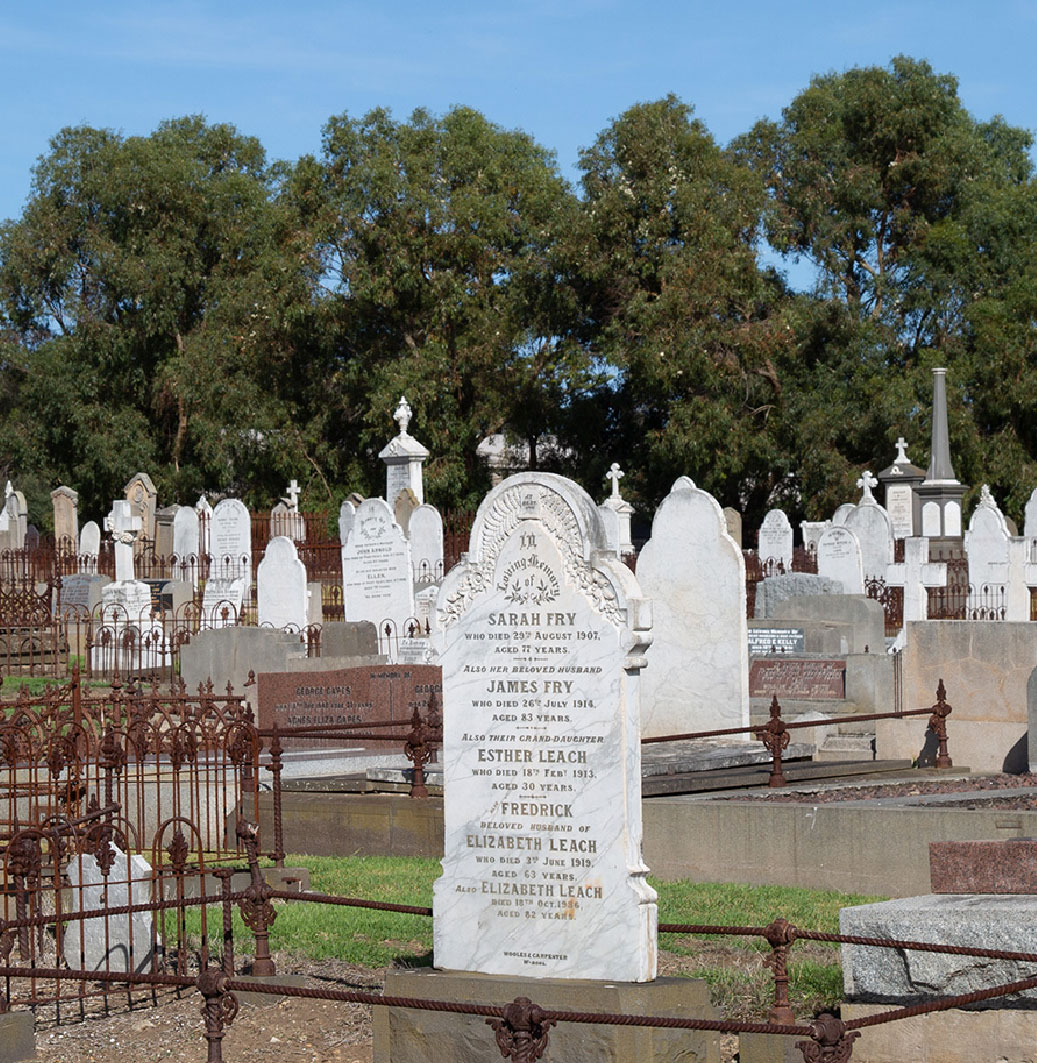 Cemeteries are great places to learn about defining moments that have shaped a local community.
First explore a small part of the Port Fairy cemetery and then investigate other cemeteries. Find out what gravestones can tell us about important events or defining moments that have affected people in different communities.