6.4 What happened to Cook on the Great Barrier Reef?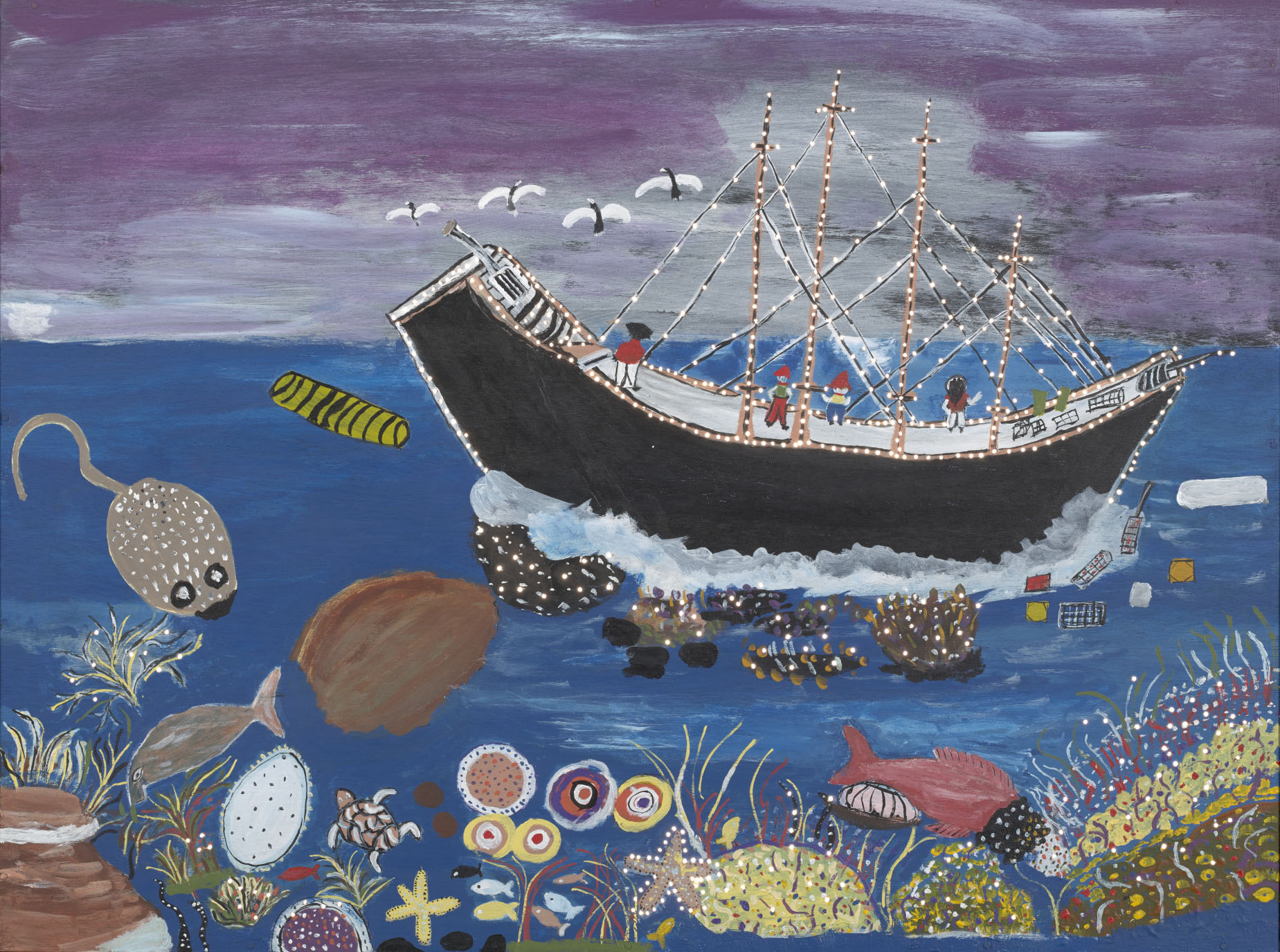 As the Endeavour moved up the Australian coastline it got stuck on a coral outcrop of the Great Barrier Reef. Cook wrote in his journal about the nightmare of the next 24 hours as the sails were taken down and six cannons, thousands of gallons of water and tons of other materials were thrown overboard to lighten the ship.
After freeing the Endeavour from the reef the ship entered the mouth of the Endeavour River (or Waalumbaal Birri as it is known to the local Aboriginal people), safe from the gales that arrived the next day. Here the crew began emptying the ship and repairing the damage. It took two months for them to finish the repairs. In that time they regained their health and stocked up on valuable food supplies. Finally they were ready to set sail again.
1. What did all the items that Cook ordered to have thrown overboard have in common? What was he hoping to achieve by throwing these items off the Endeavour?
2. Imagine your classroom is a boat. What would your group throw overboard to save it from sinking?
3. What might you throw from your bedroom to save it from sinking? Is it easier or harder to decide? Why?
4. Your class have to pump water, two at a time for 24 hours. Discuss how your group would organise your class to pump the water out.
5. Your group now has to present part 4 of the 'Cook claims Australia' story to the rest of the class. Choose what you think are the most important things you have found out and then work out a creative way of presenting that information.