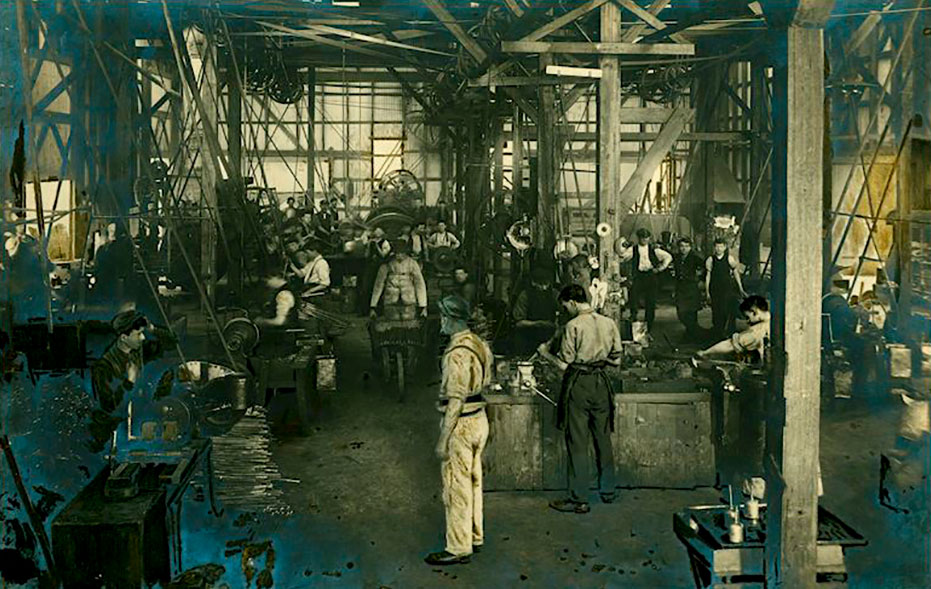 Australians are now living at a time when ordinary people's standard of living is higher than at any other time in human history. A major cause of this improvement is the 'Industrial Revolution'.
According to one measure the average person living today enjoys a standard of living 16 times higher than they would have had before the Industrial Revolution. They will also live on average three times as long.
Industrial refers to systems of producing manufactured goods on a large scale in factories, rather than through the previous smaller scale systems of manufacture at home or in small workshops.
A revolution involves a major change in the way people live.
This revolution began about 1750 in Britain, and spread to parts of Europe, especially Germany and France. In about 1850 a second stage of this Industrial Revolution led to the increase in the economic power of the United States and Japan.
These two stages of the Industrial Revolution led to the creation of much of the world we know today. It influenced the size and location of populations, the growth of cities, the spread of roads and railways, the development of factories, and the building of stronger and better metal bridges and high-rise buildings.
These physical changes helped create new ideas as business possibilities became realistic, and workers' living conditions became more important. The Industrial Revolution influenced the consumer economy, the health, wealth and education of people, and democratic systems of government. It also shaped the First World War, which was the first mass industrial warfare.
What about Australia? Where was Australia's connection to the Industrial Revolution? That's what you are about to explore by looking at some Defining Moments in Australian history.
There are three aspects that you can look at in this investigation: