1.4 The migrant experience: Gold migrants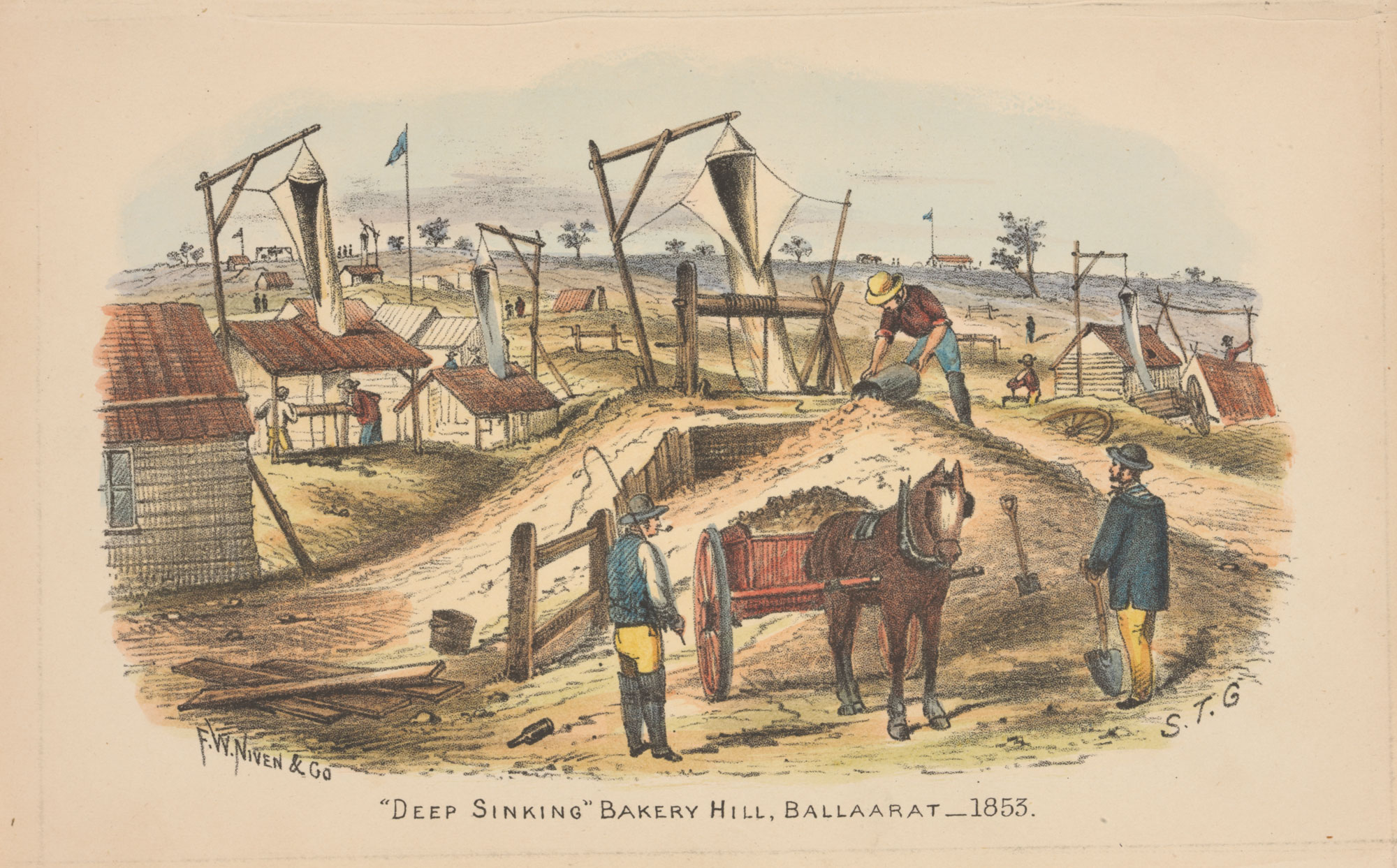 Read the information about the discovery of gold in the Defining Moment in Australian history:
1851 Gold rushes in New South Wales and Victoria begin
. Use that information to answer these questions. You may need to do some further research to answer some of the questions:
1. When was gold discovered in large quantities in Australia?
2. Why did gold attract migrants?
3. How were these migrants different to those who had come before?
4. How did this migration affect the size of Australia's population?
5. What difficulties did the new migrants face?
6. What challenges did the growing population present to local governments and authorities?
7. What attitudes and values did the new migrants bring?
8. How successful would you say the new migrants were?
9. What changes resulted from this migration?
10. What does this Defining Moment help you understand about the migration experience of this group?
11. Why was this Defining Moment so significant in Australian history?
12. If you were advising the National Museum of Australia on an object that it could display to tell the story of this event, what would you suggest? (You can see what objects they actually have using the National Museum of Australia collections search)
13. The curriculum area which you are studying here is titled: Making a better world? How do you think a gold miner who migrated to Australia might respond to this idea?
Exploring further
As an extension to this activity, research an individual miner or someone who had a different job on the mine fields and see what happened to him or her.