1.1 Setting the scene: Hunting kangaroos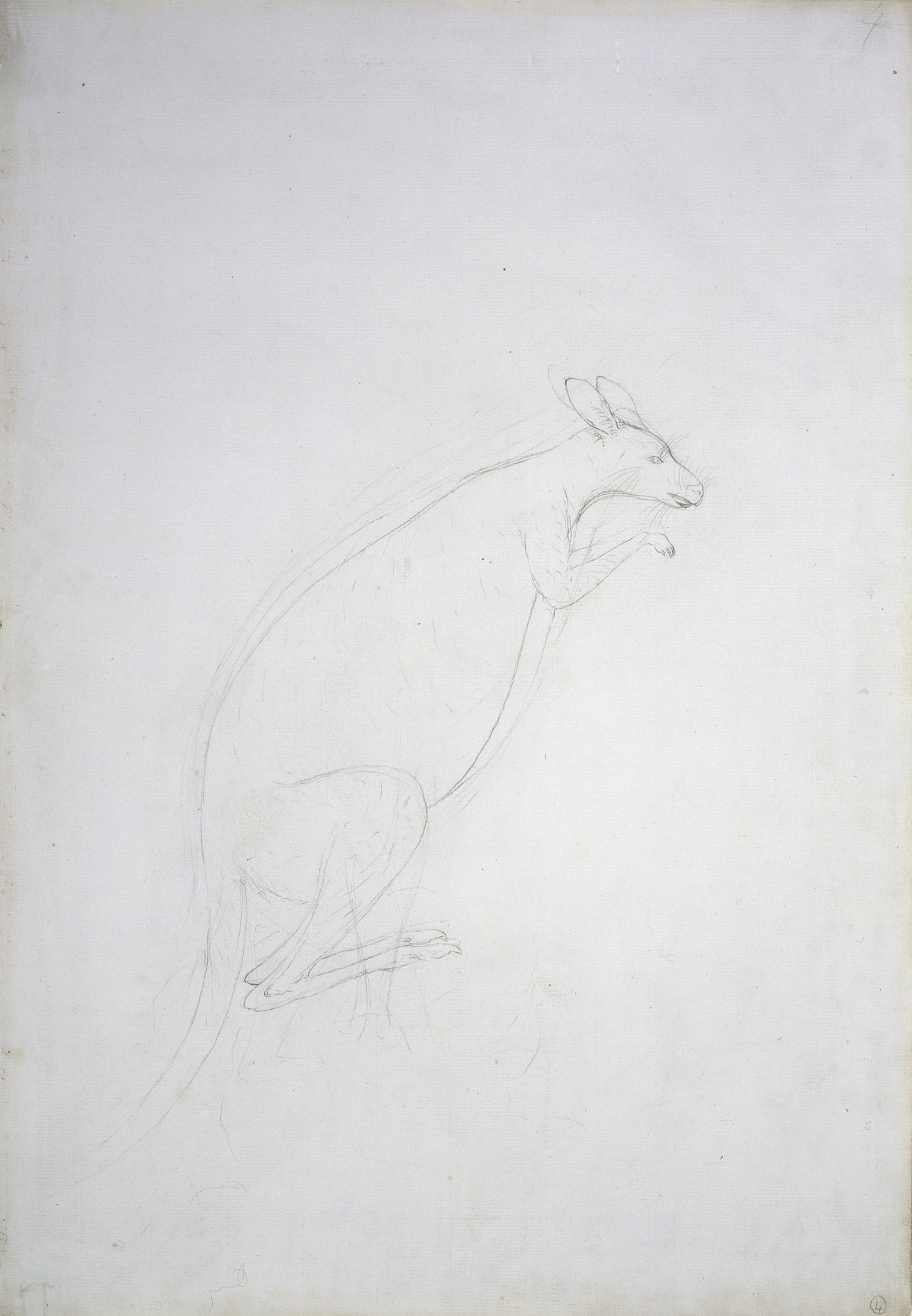 Before European colonisation in 1788 the Aboriginal and Torres Strait Islander people of Australia were living very successfully in a variety of environments — on plains, along coasts, in forests, in deserts, near swamps, in mountains, along river valleys, in hot weather and cold weather, in wet conditions and in dry conditions.
Three of the main ways they used their environments were for food, for shelter and for ceremonies.
1. Imagine that you have been asked to hunt a kangaroo. The only weapons or tools you have are a spear and a boomerang.
How would you do it? Remember: if you cannot regularly kill kangaroos you may not survive.
Choose which of these you would do:
You have chosen your hunting strategy.
Let's see what might have happened during an Aboriginal kangaroo hunt.
Look at this painting, by an early European observer, of a kangaroo hunt by Aboriginal people: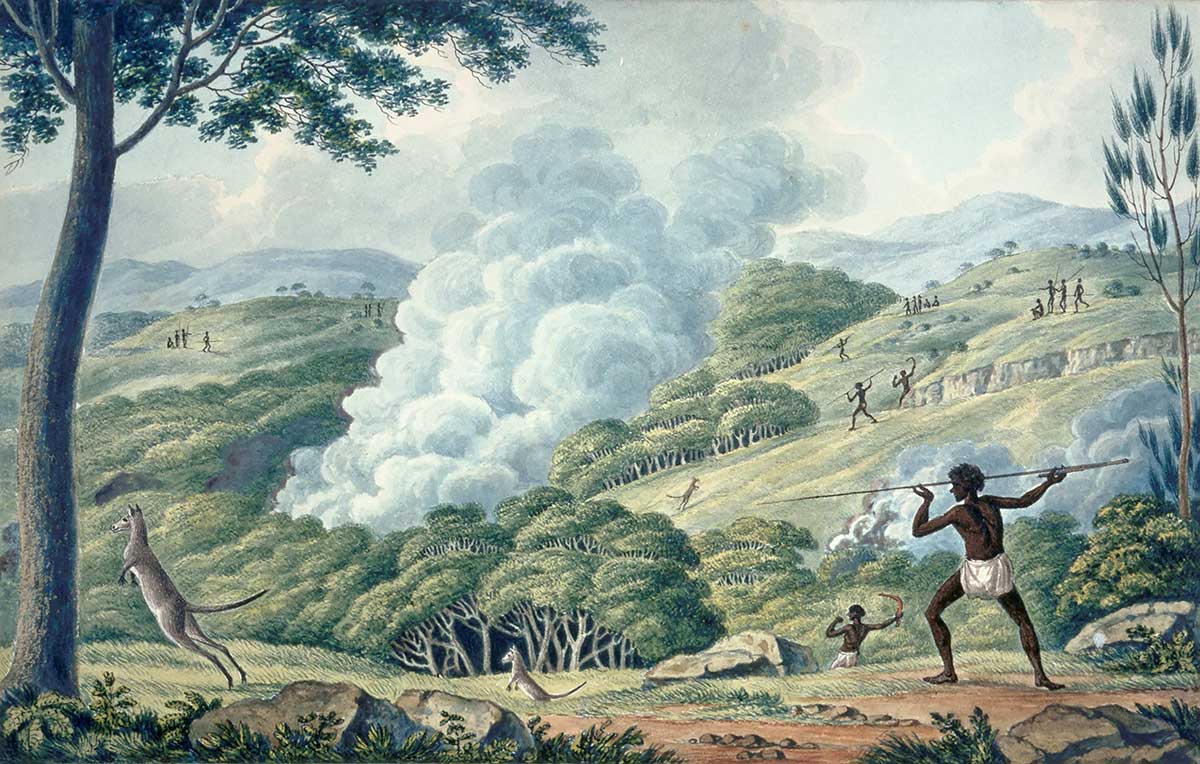 The message that we can work out from this painting is that Aboriginal people controlled or manipulated the environment to help them live more successfully and sustainably.
We can see this happening in another place, Budj Bim, an area that includes Lake Condah.