2.2 Stop bullying me and let me vote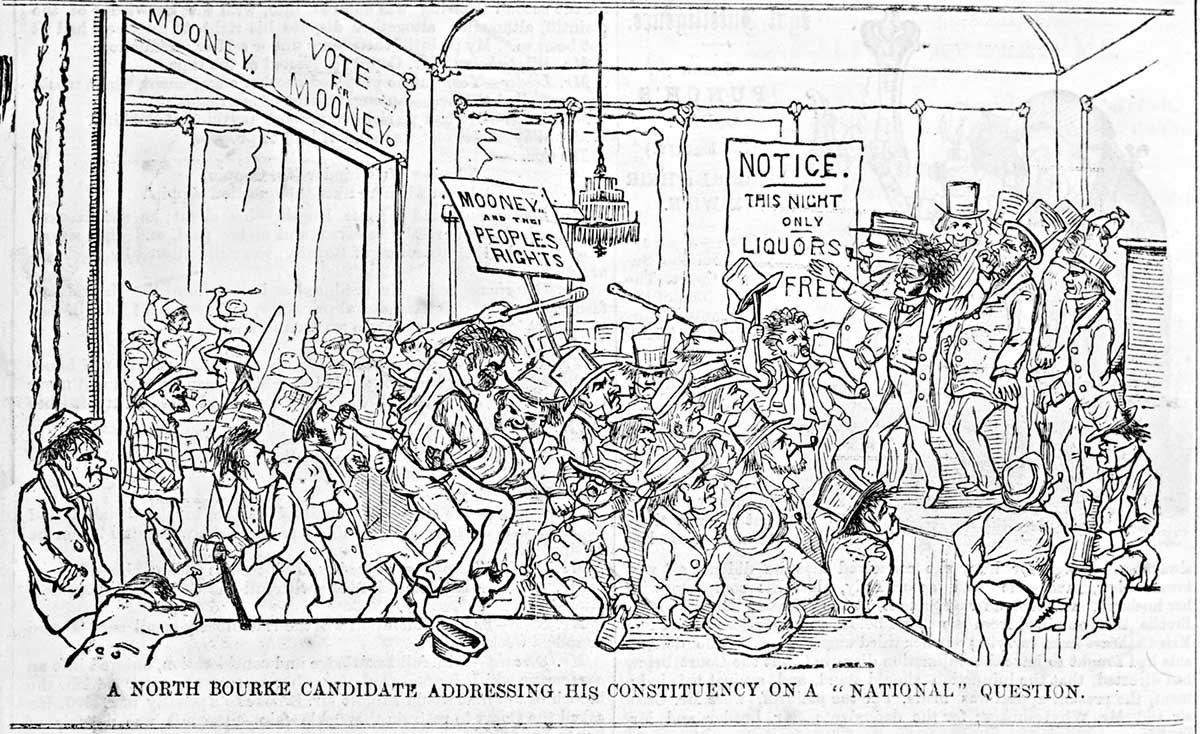 Imagine that this is how people vote: There is a crowd of people. Many of the crowd are drunk. Many of them are people you know. Some of them are people you work for. You have to let people see who you vote for.
Is there a better way of having a vote?
In Australia voting is now secret. This is so that people cannot force you to vote a certain way.
Australia was the first nation in the world to develop a secret vote. That is something to be very proud of.
Let's see how this happened in Australia.
4. In 1856 this changed to a secret vote. Put these stages of the new system of secret voting into the correct order:
11. Here is the cartoon about the old way of voting: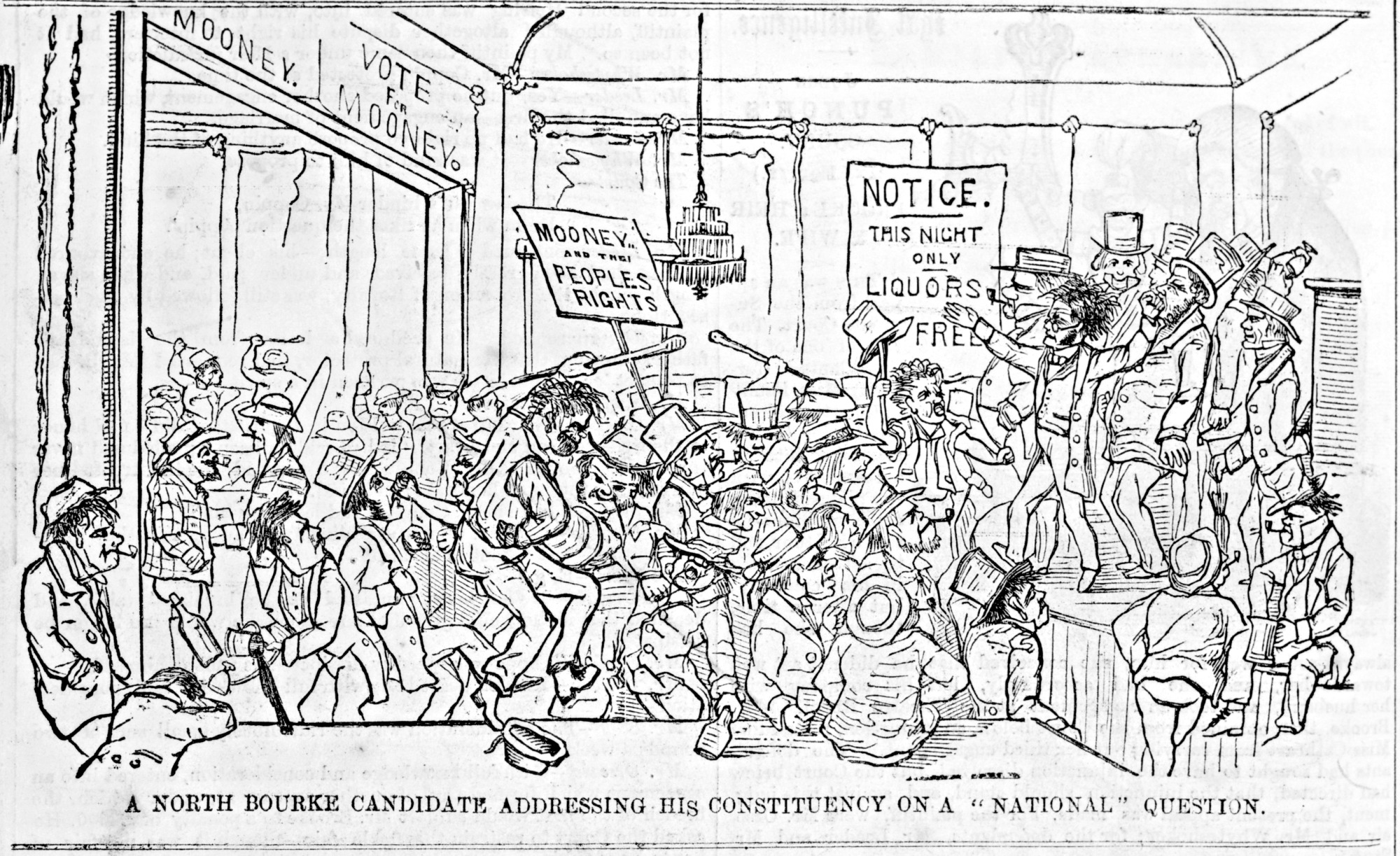 Here is an illustration that shows the new way of voting after the reforms: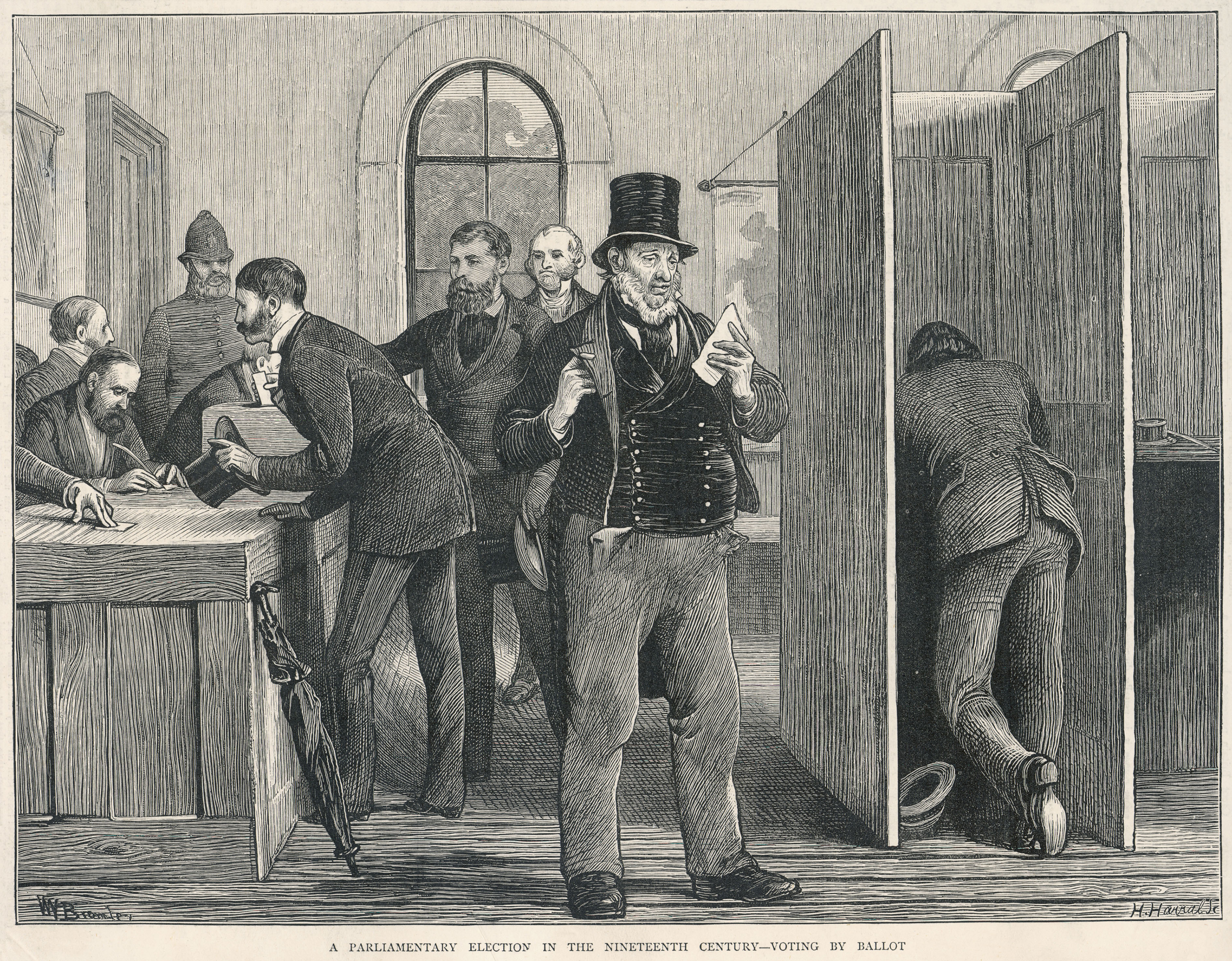 a) What impression do you get about the two different ways of voting from these images?
b) List two of the main changes to the method of voting introduced in 1856 that you can see in the two images.
12. How is voting in Australia today similar or different to what you can see in the second image?