5.5 1902 Women's vote (national)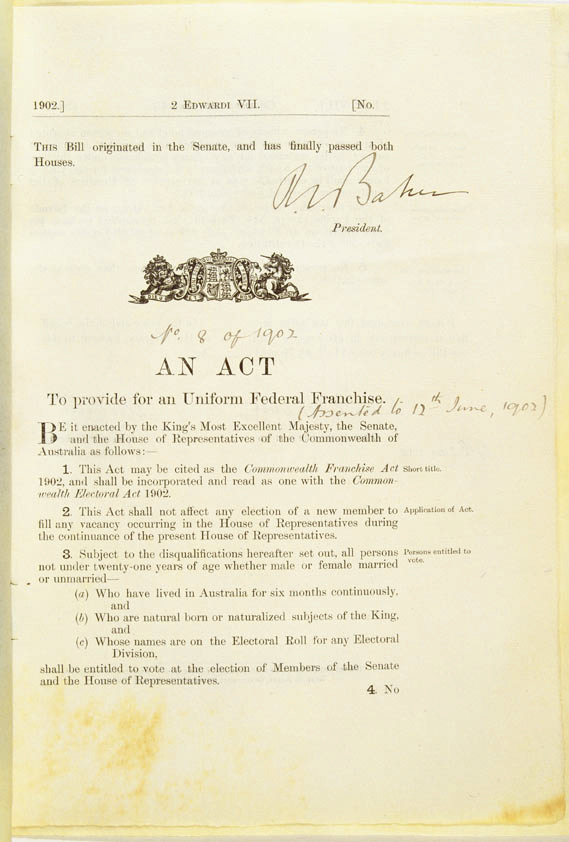 You have seen that adult South Australian women won the vote in 1894. How and why was this vote extended to other women in Australia in 1902? Did it apply to all adult women?
Look back at the Key Questions. Which of these questions do you think you can now answer fully? Which need more research?