4.5 1945 A place on the world stage: The United Nations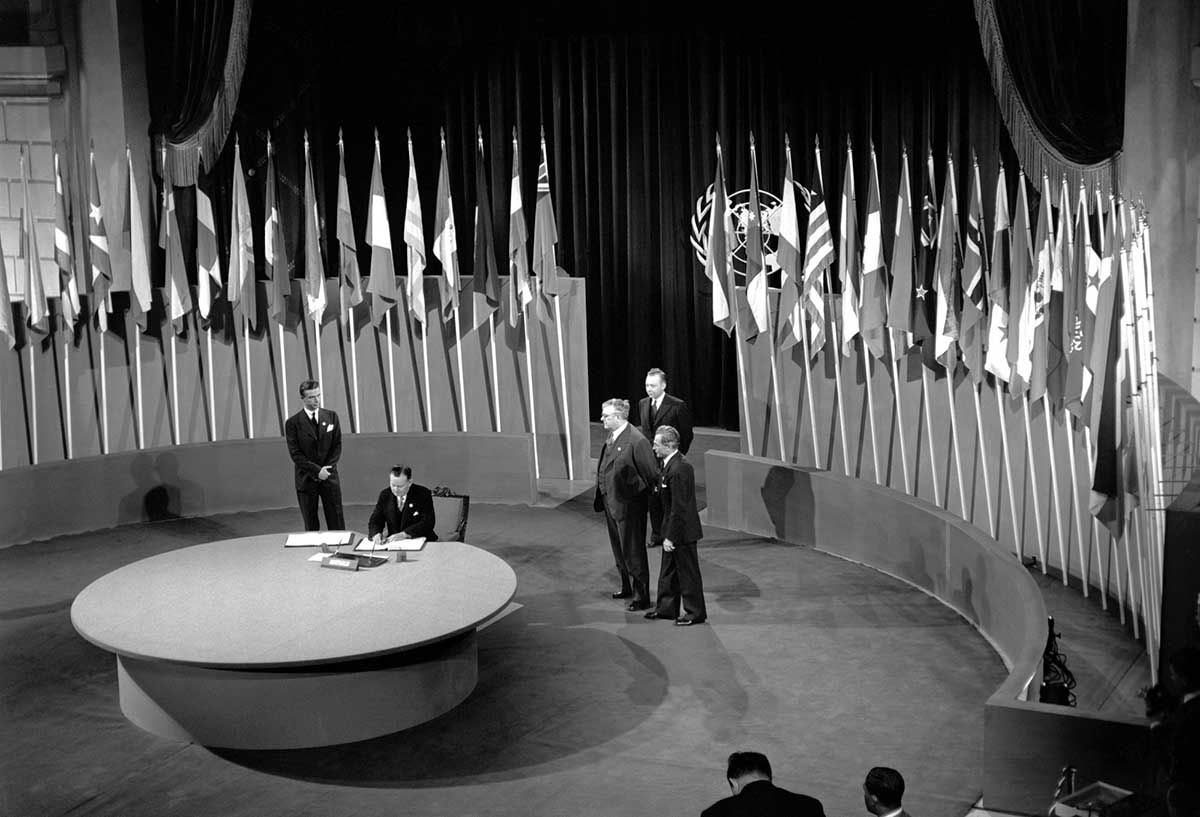 Before the end of the Second World War the Allies were thinking about how the postwar world should look. The United Nations (UN) was created in 1945. Representing the nations of the world, its main goal was to maintain peace and security. Australia saw an important role for middle powers against the big powers, and fought to make sure they had influence on the new body.
1. What is the United Nations?
2. What body did it replace?
3. What was the United Nations' aim or purpose?
4. How was Herbert Vere Evatt involved in its development?
5. How could the UN help the regional security of Australia?
6. How was the 1945 San Francisco version of the UN different from the 1944 Dumbarton Oaks version for Australia and other smaller powers?
7. What limitations on veto powers still remained in the final version of the UN?
8. How did Evatt influence the UN after 1945?
9. Now complete this sentence:
10. Here is a cartoon from 1945 by an American cartoonist, DR Fitzpatrick. Look at it closely and complete the table below.
| | |
| --- | --- |
| a) Who is in the cartoon? | |
| b) What are the figures doing/saying? | |
| c) How are they drawn (e.g. sympathetically, critically)? | |
| d) What is the attitude or tone of the cartoon? | |
| e) What is the message or meaning of this cartoon? | |
| f) Does it accurately reflect the historical reality of the time? | |
| g) Do you think it would have been an effective cartoon at the time? | |
| h) Is it is a useful primary source to help you understand the period? Why? | |
| i) What does it tell you you about attitudes to the new world body, the United Nations? | |