2.1 Setting the scene: Exploring a historic painting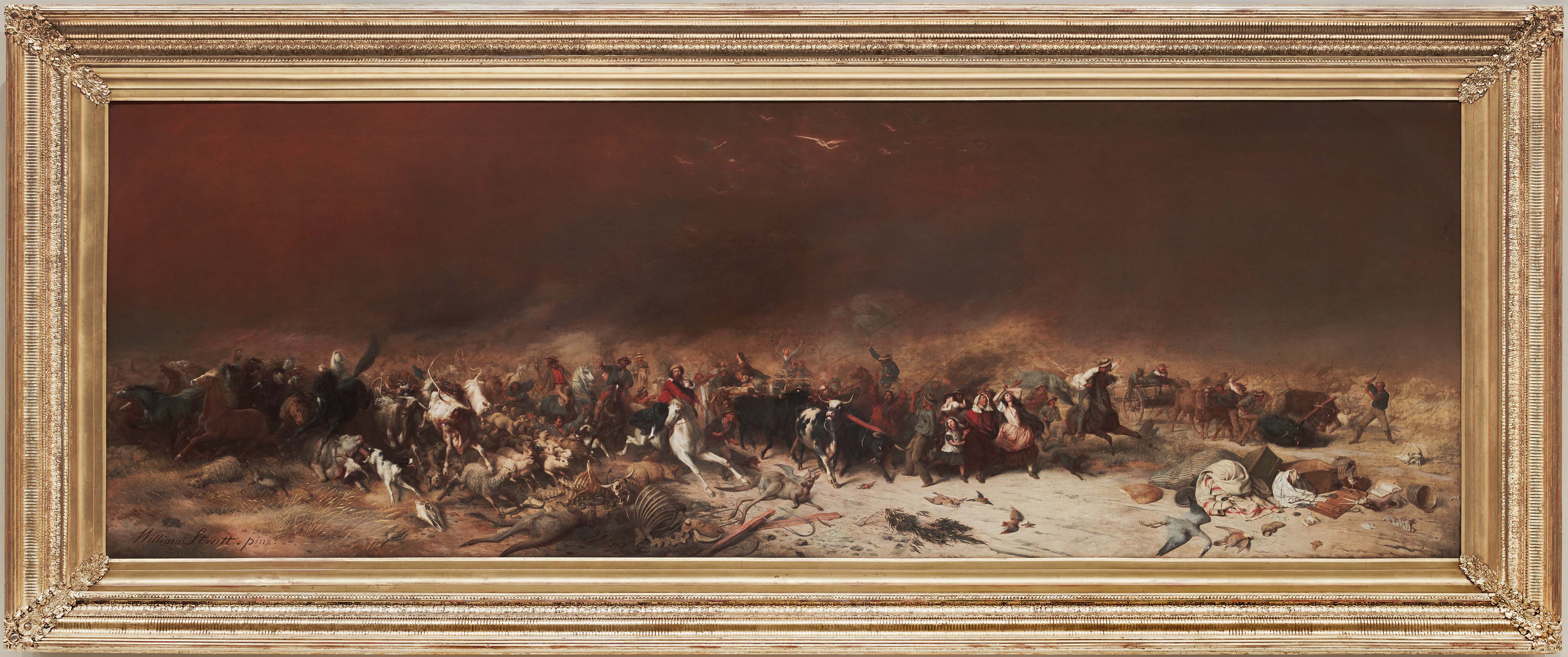 Look at this historic painting of a bushfire and discuss these questions:
1. What are some key words that can describe the fire in this painting? Think of words about the fire's appearance, the sounds that it might have made and the smells that it might have created.
2. How are the people reacting to it?
3. What do you think their feelings might be?
4. What do you think the effect of the fire on the cattle and horses, and the native animals might be?
5. What do you think its effect or impact on the environment, both short-term and long-term, might be?