1.2 Will this be a fair vote?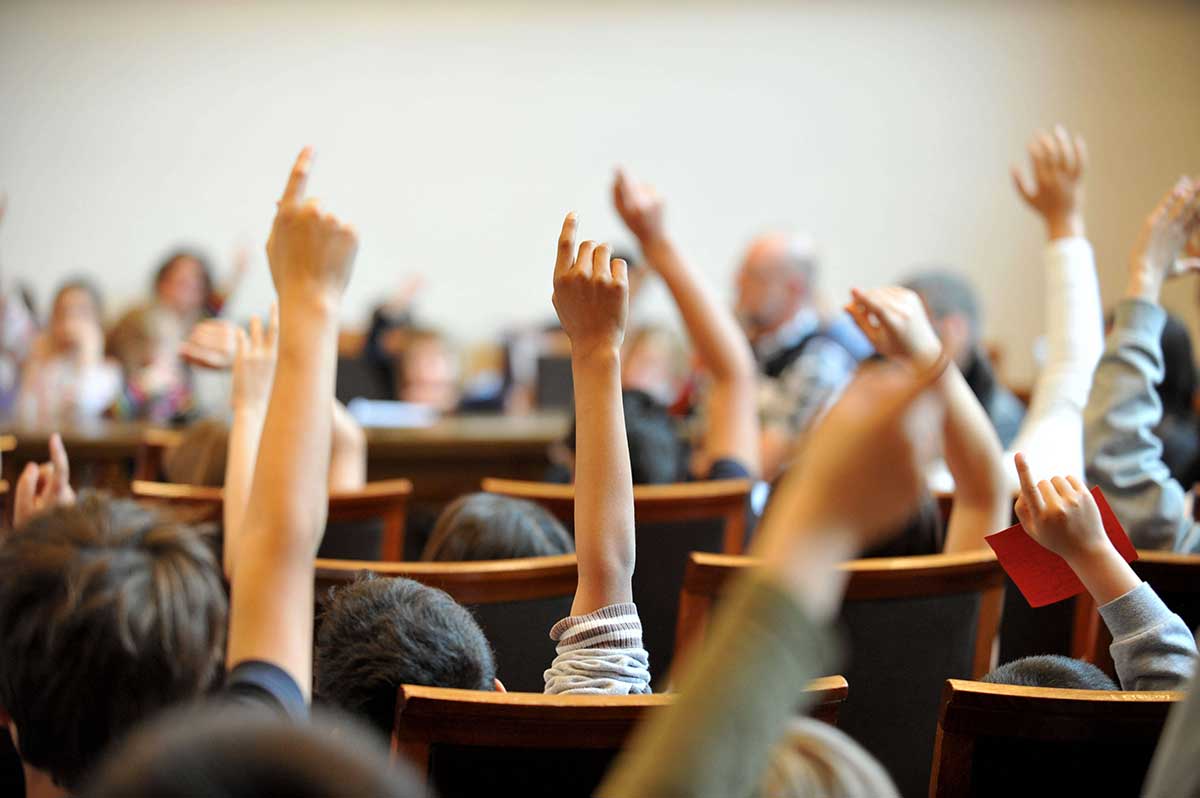 Scene 2: The classroom, later in the day…
'Quiet please. As you know, we're going to have a vote today on the new class captain. Personally I think the teacher should get to decide, but you've decided that you want to vote. OK, we'll do it your way.' (Cheers.)

'The candidates are: Max and Lin.' (More cheers.)

'But first you need to know the voting rules. And the rules are:

'1. The person with the most votes becomes captain.

'2. Only those whose first names begin with one of the letters between A and L can vote.

'3. I think Lin should be the captain, so I'll watch how you vote. If anybody votes for Max they'll lose out on sport this week.

There is silence in the class — then an uproar.

'What? Hey, that's really unfair!'

'Oh, why?'
1. What do you think is unfair with this voting situation?
Here are some possible reasons. Choose the one or ones you think explain what is unfair.
2. What would you do to make the vote fairer?