4.2 1915 Stolen Generations
WARNING: This page contains some difficult and potentially distressing content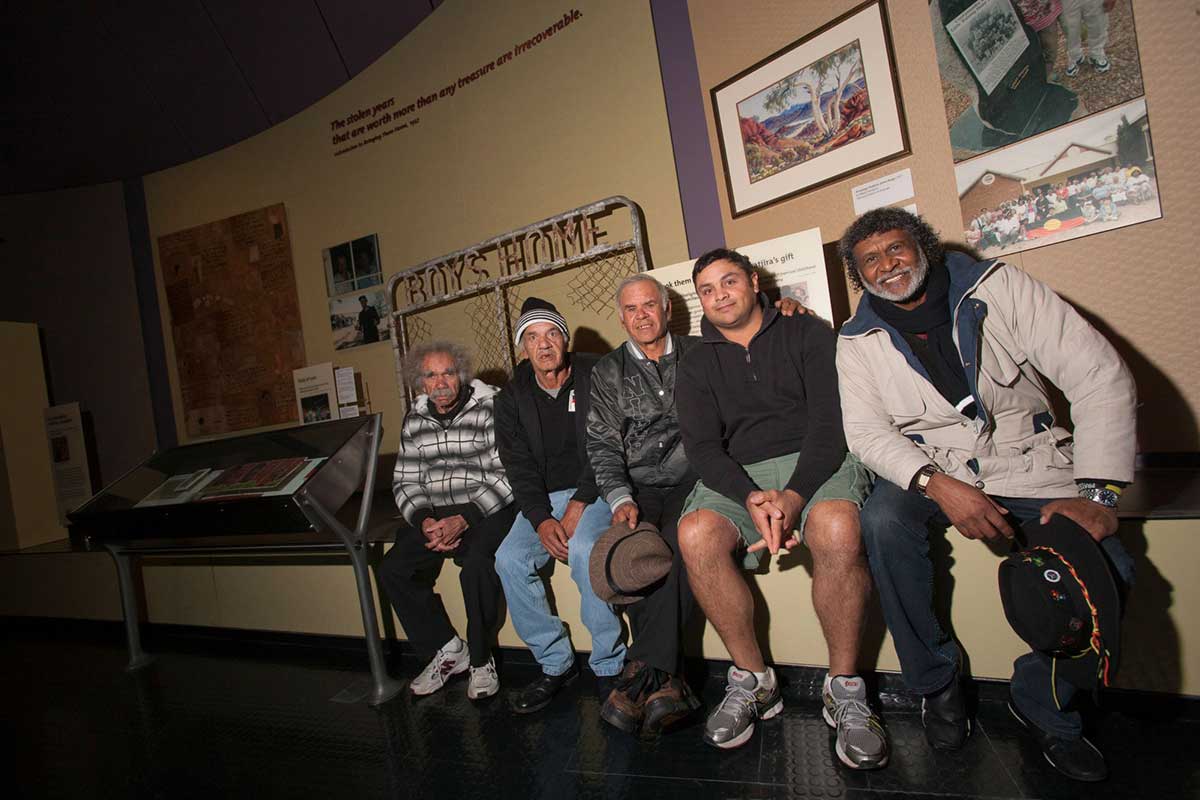 The Aborigines Protection Act 1915 gave the New South Wales Government the power to remove Aboriginal children from their homes and families.
Many non-Indigenous Australians believed that Aboriginal people were a 'dying race'. They thought that the remaining Aboriginal and Torres Strait Islander peoples in Australia, especially children with one white parent, would be better off if they assimilated into 'white' society through education, adoption and marriage.
Children were placed in special institutions or with foster families. These institutions and families often did not give the children the love and protection they needed and even harmed them physically and psychologically. They were often not given a good education.
The children often lost touch with their families and with their Aboriginal culture.
They became known as the 'Stolen Generations'. In later life many of these Stolen Generations children led difficult lives as adults because of the damage done to them in institutions and foster care.
We do not know how many children were taken away from their families in this way. Estimates have varied from 100,000 to 50,000 to a few thousand.
a. 'YES' for Aborigines pamphlet, 1967. Poster featuring Janelle Marshall-Buchanan, National Museum of Australia
b. Front cover of the 1997 Bringing Them Home report. Cover image by Heide Smith, National Library of Australia
c. One of the original front gates from the Kinchela Aboriginal Boys Training Home. National Museum of Australia
d. Young Labor banner on Aboriginal Australians, May Day procession, 1965. Fryer Library, F3400, The University of Queensland. creativecommons.org/licenses/by-sa/3.0/au/
e. National Native Title Tribunal map of Australia. Geospatial Services, National Native Title Tribunal
f. St Kilda player Nicky Winmar points to his skin in response to a racist taunt from the crowd. Wayne Ludbey / The Age