4.4 1967

Changing the Constitution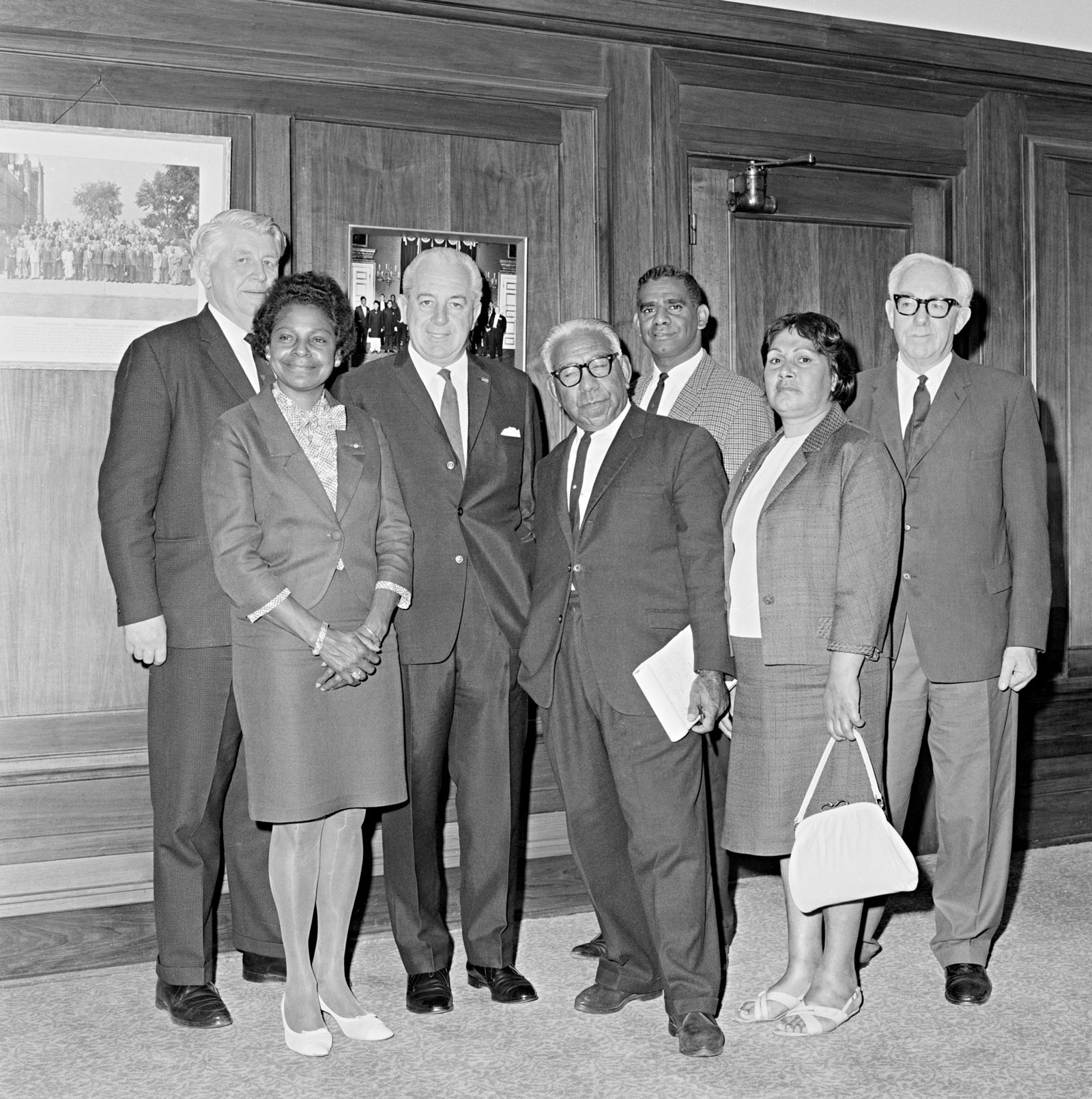 Under the Australian Constitution of 1901 laws about Aboriginal people could only be made by state governments. These governments could only make laws that applied in their own states. This meant that different laws existed for Aboriginal people in different states. They did not all have the same citizenship rights as non-Indigenous people.
The only way to make laws that helped all Aboriginal people was for the Australian Parliament to have the power to make the laws. For this to happen the people needed to change the Constitution. This can only be done by a popular vote — a referendum.
In 1967 there was a referendum to change the Constitution to allow the Australian Parliament to make laws for all Aboriginal people throughout Australia.
For a referendum to pass it needed to have a majority of the people in Australia voting 'Yes' to the change and a majority of the states also had to vote 'Yes'.
Here are the results showing the percentage of people who voted Yes and No in Australia and in each state:
| | | |
| --- | --- | --- |
|   | Yes | No |
| New South Wales | 91.46 | 8.54 |
| Queensland | 89.21 | 10.79 |
| South Australia | 86.26 | 13.74 |
| Tasmania | 90.21 | 9.79 |
| Victoria | 94.68 | 5.32 |
| Western Australia | 80.95 | 19.05 |
| Australia | 90.77 | 9.23 |