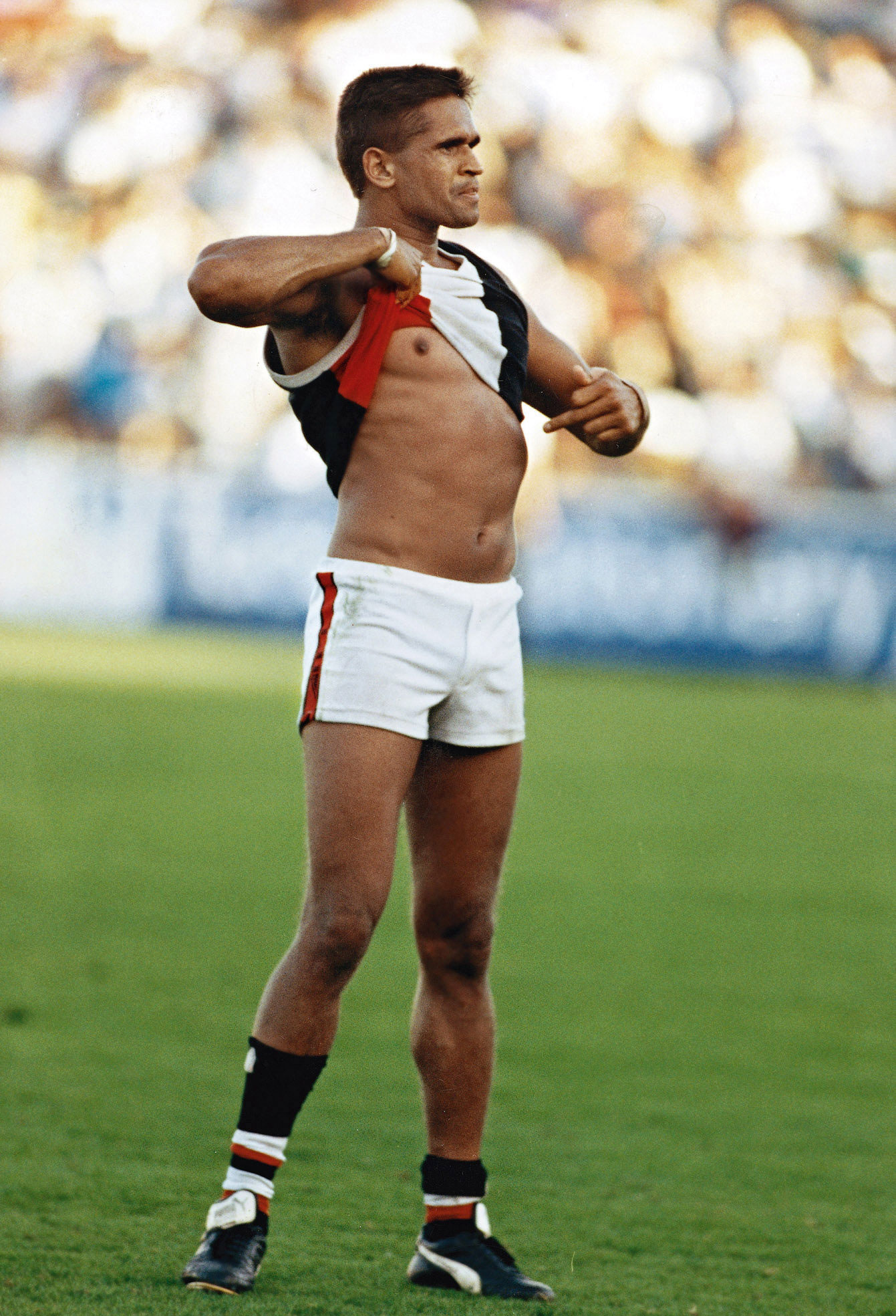 In 1993 the Aboriginal St Kilda Australian Rules Football player, Nicky Winmar, pulled up his jumper at the end of a game and pointed to his skin. He was saying, 'I am black and proud of it'.
Winmar and other Aboriginal footballers had often been racially abused, by opposition players as well as fans, during games.
On this day he decided to do something about it.
The result was that the AFL also decided that they had to do something about it. They created a rule that no player could abuse another player because of that player's race, religion, descent or national or ethnic origin. Clubs also agreed that if spectators abused players for any of those reasons they could be sent out and not allowed to attend that club's games.