1.2 1813 Opening up the inland: Crossing the Blue Mountains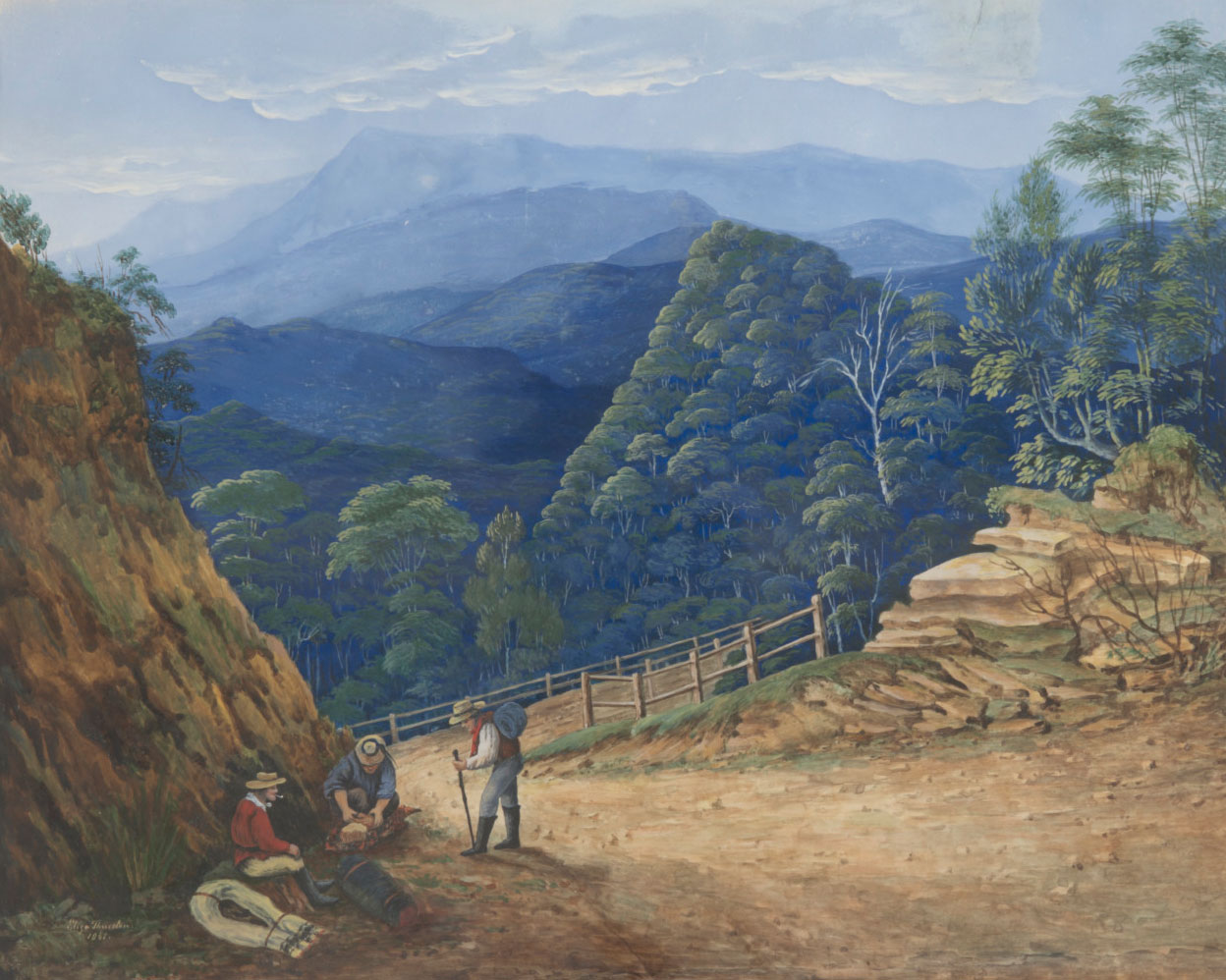 By 1813 the settlement at Sydney and the surrounding area was growing, but without room to expand physically.
In 1813 a way was found through the Blue Mountains, the extensive mountain range that was preventing expansion to the west.
The path opened up fertile new plains for settlement. But these areas were inhabited by Aboriginal people. What would happen when the Aboriginal peoples and new settlers both claimed the same land? Would the contact be peaceful and cooperative, or would it involve conflict, or both?
1. Look at the image above. If you only had this image, what would you say was the meaning of the event for the colony?
2. Why was it important to the European settlers to expand beyond Port Jackson?
3. Blaxland, Wentworth and Lawson were the first Europeans to cross the Blue Mountains. What impact do you think their expedition would have had on Aboriginal people?
4. How did the local Wiradjuri people initially react to the coming of the newcomers?
5. What were some of the problems caused by the grant of land to settlers for both settlers and Aboriginal people?
6. How did the Wiradjuri respond to the invasion of their lands?
7. In 1824 the government imposed 'martial law'. What does that mean and why was it imposed?
8. What was the outcome of the campaign that followed?
9. How do you think the settlers would have justified their invasion and occupation of the land by force, and how do you think the Wiradjuri would have justified their violent resistance to the invasion of newcomers? Explain your answer.
10. What does this event help you understand about the positive and negative impacts of the extension of settlement during the nineteenth century?
11. Why was this Defining Moment so significant in Australian history?
12. If you were advising the National Museum of Australia on an object that it could display to tell the story of this event, what would you suggest? (You can see what objects they actually have using the National Museum of Australia collections search)