1.5 1861 Unlocking the land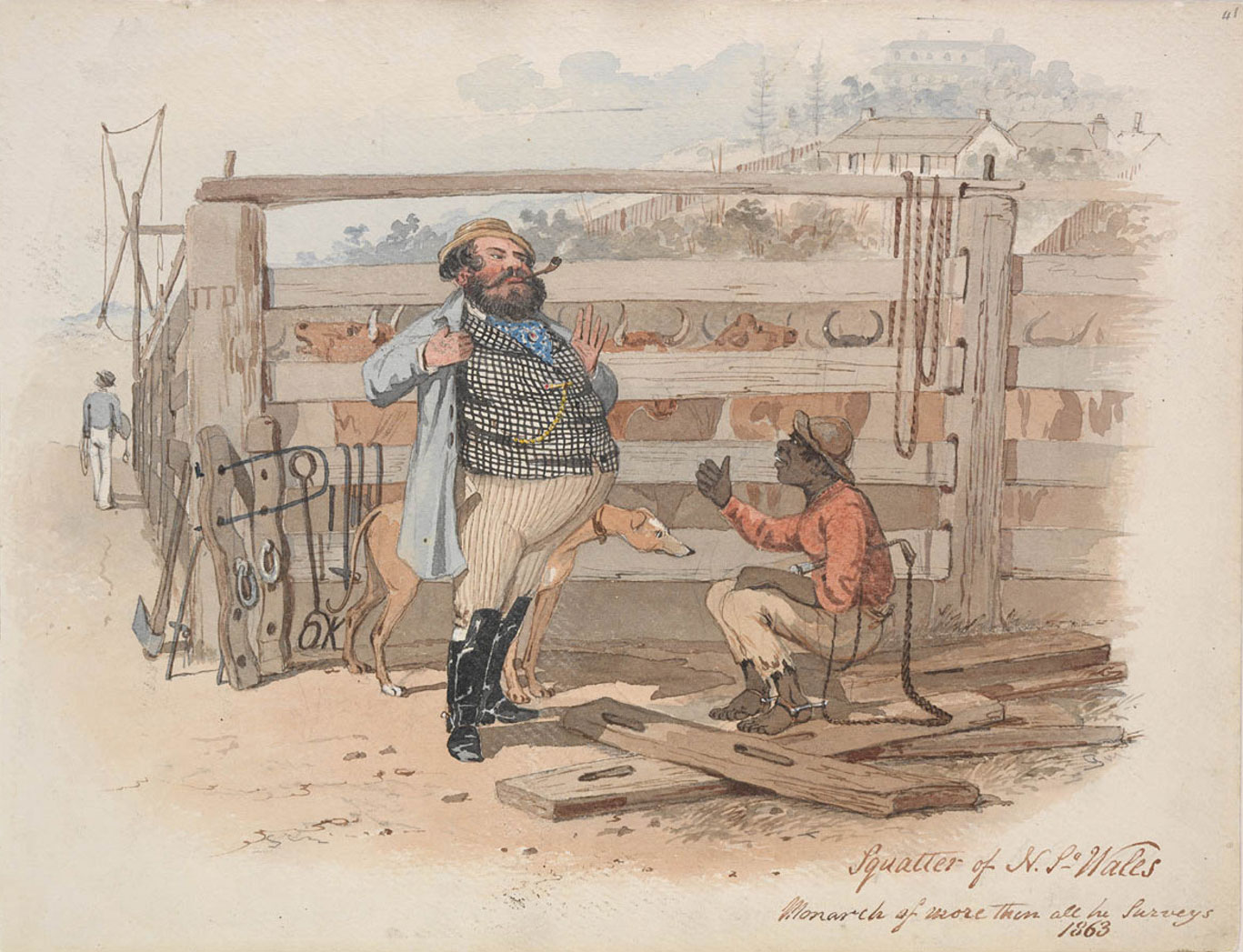 For many years colonisation was confined to the area around Sydney, and blocked from expansion by the seemingly impenetrable Blue Mountains.
When explorers found a way through the Blue Mountains in 1813, settlers were able to expand into areas west of the mountains, despite it being occupied by Aboriginal people for millenia.
Men drove flocks of sheep, and just settled, or squatted, on the land and claimed it. Eventually, the government was forced to accept that they were there and staying, so charged them rent for the land. Quickly, all the land was claimed by these squatters.
The New South Wales Government wanted to disperse settlement, and create a more varied economy through small farm holdings. But the land was already taken by the squatters, who had both economic and political power.
How could this breaking up of the great squatting lands be achieved?
1. Match these terms to their definitions:
2. The Government owned the squatters' land; it was Crown Land. How did the government obtain the land?
3. Why did the government want to break up the Crown land being used by the squatters?
4. What were the main features of the Land Acts system?
5 Why did squatters oppose the new laws?
6. What impacts did the Land Acts have on squatters and selectors?
7. What impacts did the Land Acts have on Aboriginal people?
8. What impacts did the Land Acts have on the environment?
9. What does this event help you understand about the positive and negative impacts of the extension of colonisation during the nineteenth century?
10. Why was this Defining Moment so significant in Australian history?
11. If you were advising the National Museum of Australia on an object that it could display to tell the story of this event, what would you suggest? (You can see what objects they actually have using the National Museum of Australia collections search)