1.22 2000 Walk for Reconciliation across Sydney Harbour Bridge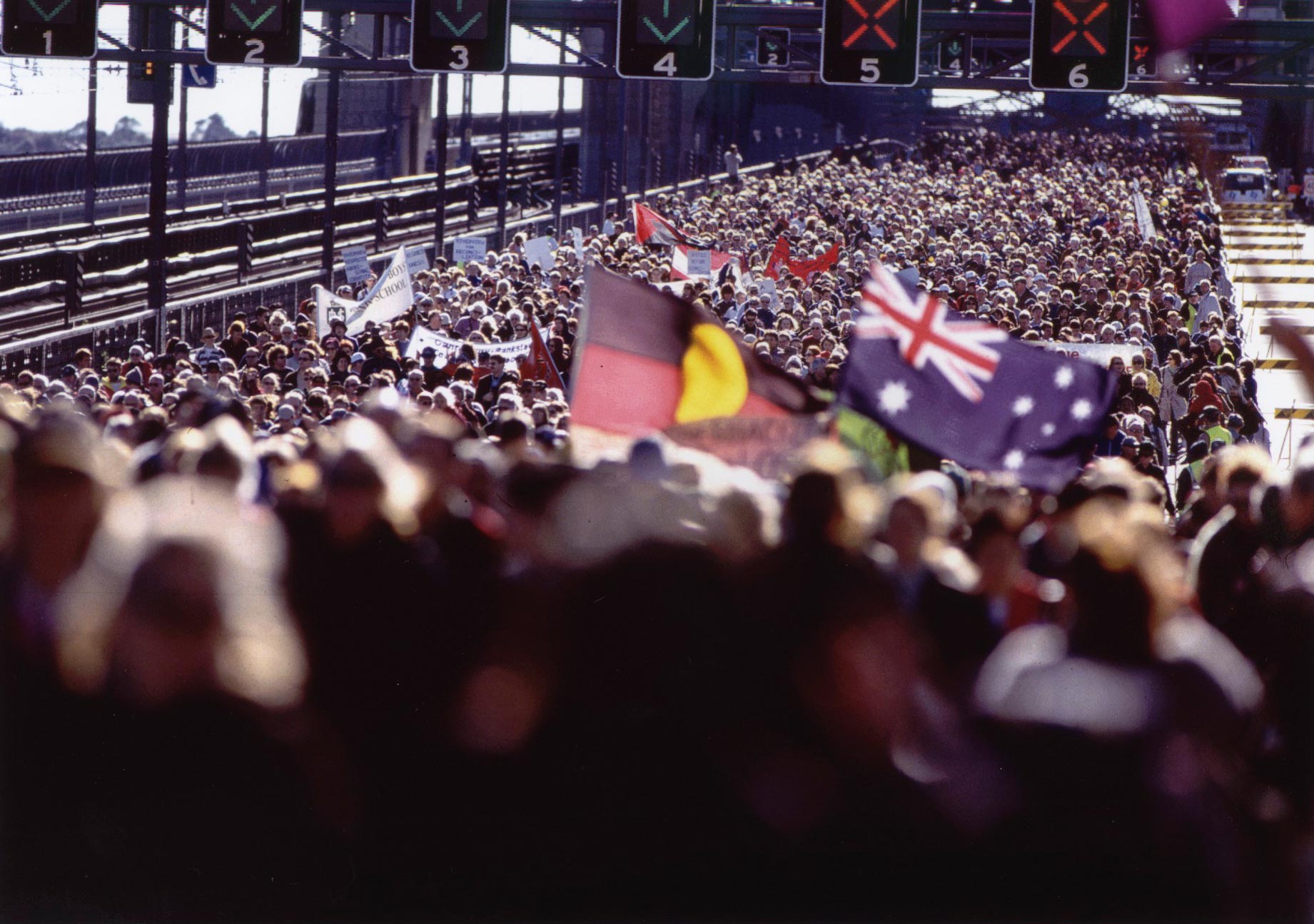 It is 2000.
Three years earlier a 'Sea of Hands' had been planted on the lawns outside the Australian Parliament as a powerful, physical representation of a Citizen's Statement on Native Title. A petition was also circulated to mobilise non-Indigenous support for Native Title and reconciliation.
Now a walk across Sydney Harbour Bridge has been planned as another public expression of attitudes towards reconciliation.
How would people respond to this?
1. What was the Walk for Reconciliation?
2. What was it designed to show?
3. The walk was for 'reconciliation'. What does 'reconciliation' mean?
4. Why would the walkers think that reconciliation was needed and desirable?
5. Was the walk successful in achieving its goals?
6. The walk was symbolic. Why do you think people would believe that symbolic actions are important?
7. What was the significance of the Walk for Reconciliation for Aboriginal and Torres Strait Islander people's rights?
8. How would this event have influenced the development of Aboriginal and Torres Strait Islander people's rights over time?