2.3 Savage fighting along the Kokoda Trail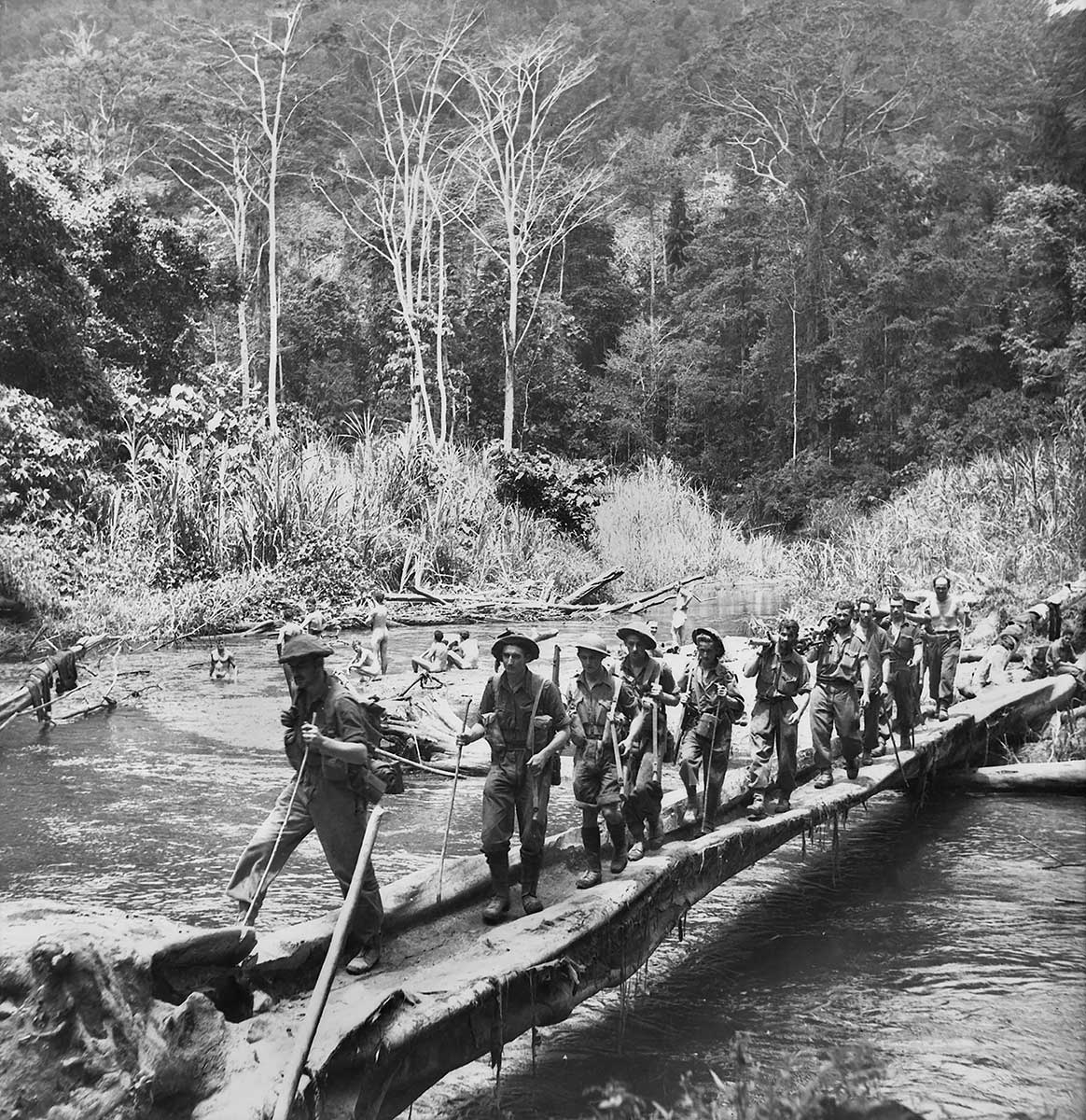 The 1942 Kokoda campaign was an important event for Australia during the Second World War. Named after the Kokoda Trail in Papua New Guinea where it was fought, it was a desperate and vicious seven-month campaign, but by January 1943 Australian troops had helped to defeat the Japanese forces on Papua and stop Japan's advance across the Pacific.
What's in a name? Trail or Track?

Is it the Kokoda Trail, or the Kokoda Track?

The answer is — yes. Both were used by soldiers and journalists at the time. However, the Australian War Memorial's Second World War galleries use 'Trail'. The official naming of Battle Honours uses 'Trail'. The Papua New Guinea (PNG) Government uses 'Trail'.

Some argue that 'trail' is more American and 'track' more Australian but either usage is acceptable.
1. What was the Kokoda Trail?
2. What were the two forces opposing each other along the Trail?
3. How had the Second World War affected Australia by February 1942?
4. What was the significance of the Battle of the Coral Sea?
5. Why was control of Port Moresby important?
6. In what ways did the Japanese try to take Port Moresby?
7. Why was control of the Kokoda Trail important?
8. What were the conditions like on the Trail?
9. How far did the Japanese reach on the Trail?
10. Why did the Japanese retreat?
11. What was the outcome of the New Guinea campaign?