1.2 Can you help the new school?
Imagine that three schools are very close to each other. Each school has an oval. No school has a swimming centre. One school has a big gymnasium. One school has a wonderful adventure playground. One school has a huge multi-media centre and library.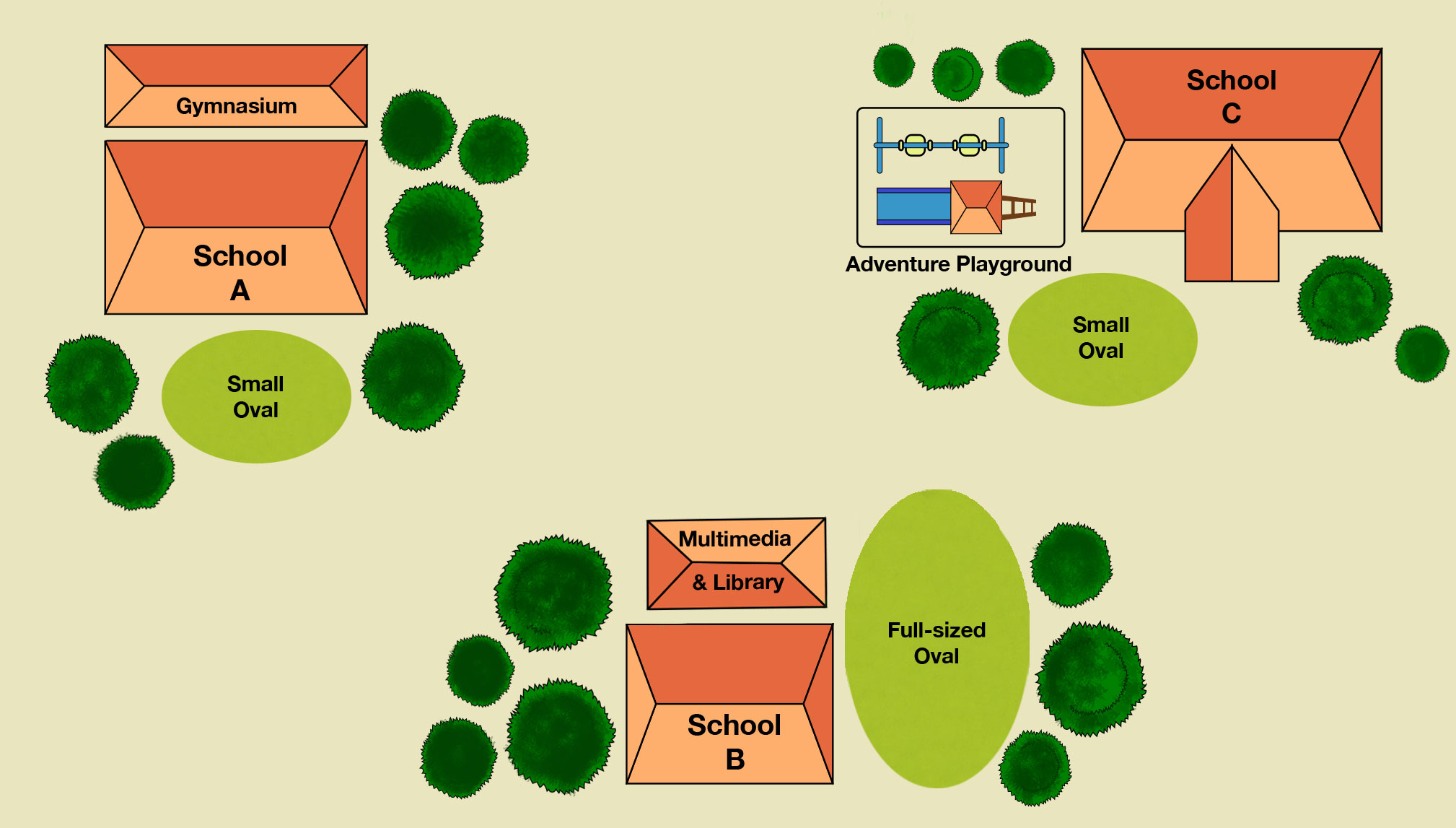 1. Look at the diagram and answer the questions to show what each school has. Some questions may have more than one correct answer.
2. Each school has its own teachers, uniform, rules, parent council, student leaders and timetable. Someone has said that the three schools should join together.
Give one advantage or good thing about this suggestion.
3. Give one disadvantage or bad thing about it.
4. If they joined together what do you think they would they need to do?
5. The principals of the three schools think that if they join together, they can adapt the buildings and resources they already have. Each school wants a swimming centre near their existing school. If the schools joined together, where would you build the shared swimming centre? Use the map from question 1 to help you make your decision. Why would that be the best place for the swimming centre?
This is the sort of issue Australia faced in 1900. It had six existing colonies, but some people wanted them to come together and form a new, single nation. The colonies would still have individual powers, but there would be ways in which the colonies would have to give up some of what they had to the new bigger body.
What did Australia do? Find out more in the next investigation.