1.5 The steps to Federation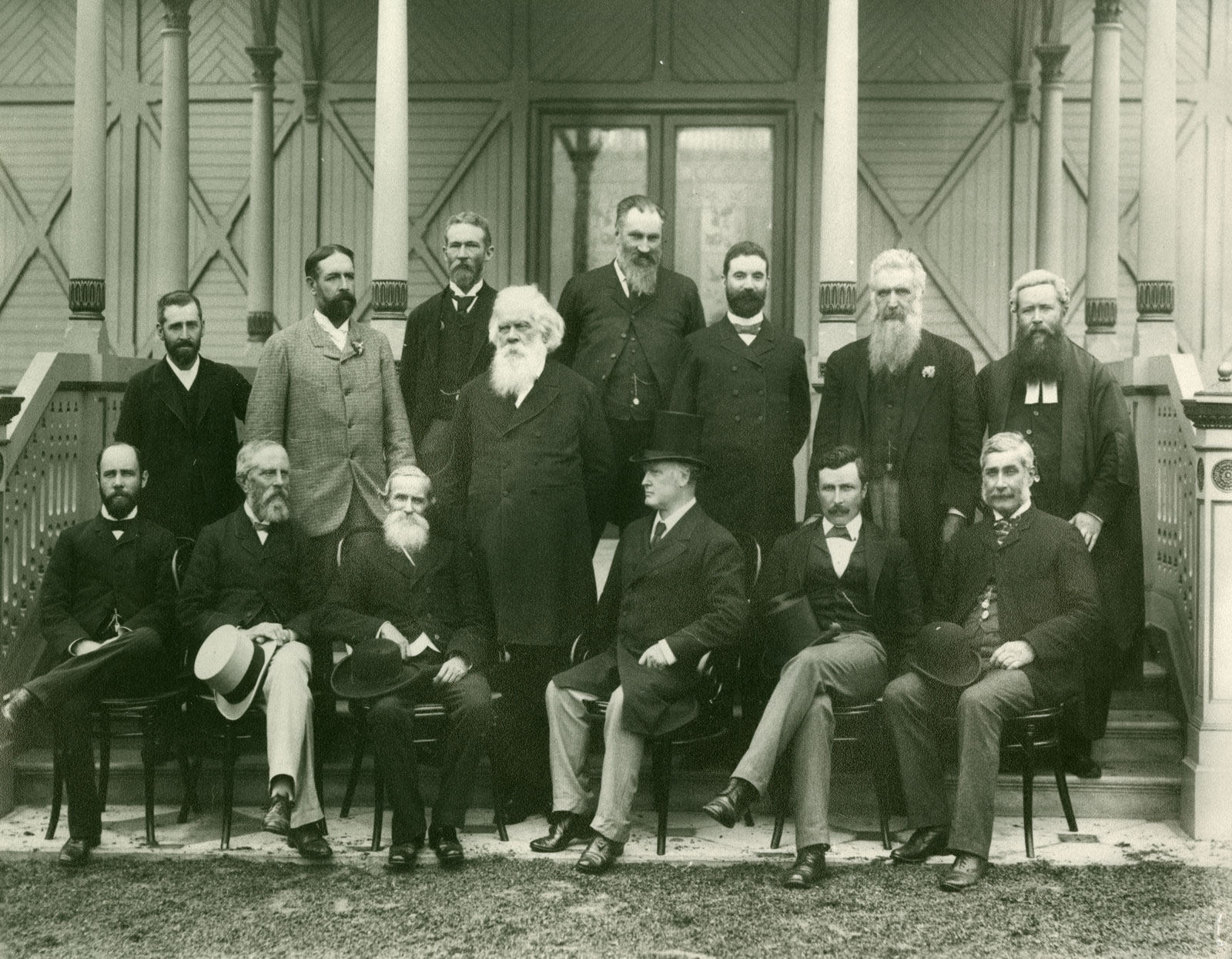 Federation could only occur after certain things had happened. Watch this short Australian Federation animation to find out about the steps leading to Federation in 1901.
1. One thing that the colonies needed to do in order to start a new Australian nation was to create a 'rule book' called the Constitution. The Constitution would explain who could be in the new parliament, what laws the new parliament could make and what laws would remain with the states to make.
There were lots of steps involved in creating the Constitution. Read the following list of events, then drag and drop them into the correct order.
2. The result was that on 1 January 1901 the new nation, Australia, came into existence. The new nation kept its connection to Britain and its six states, while creating a new national identity.
Look at the letters A, B and C on the cover of this souvenir Federation booklet from 1901.
Choose which letter suits each of these three elements: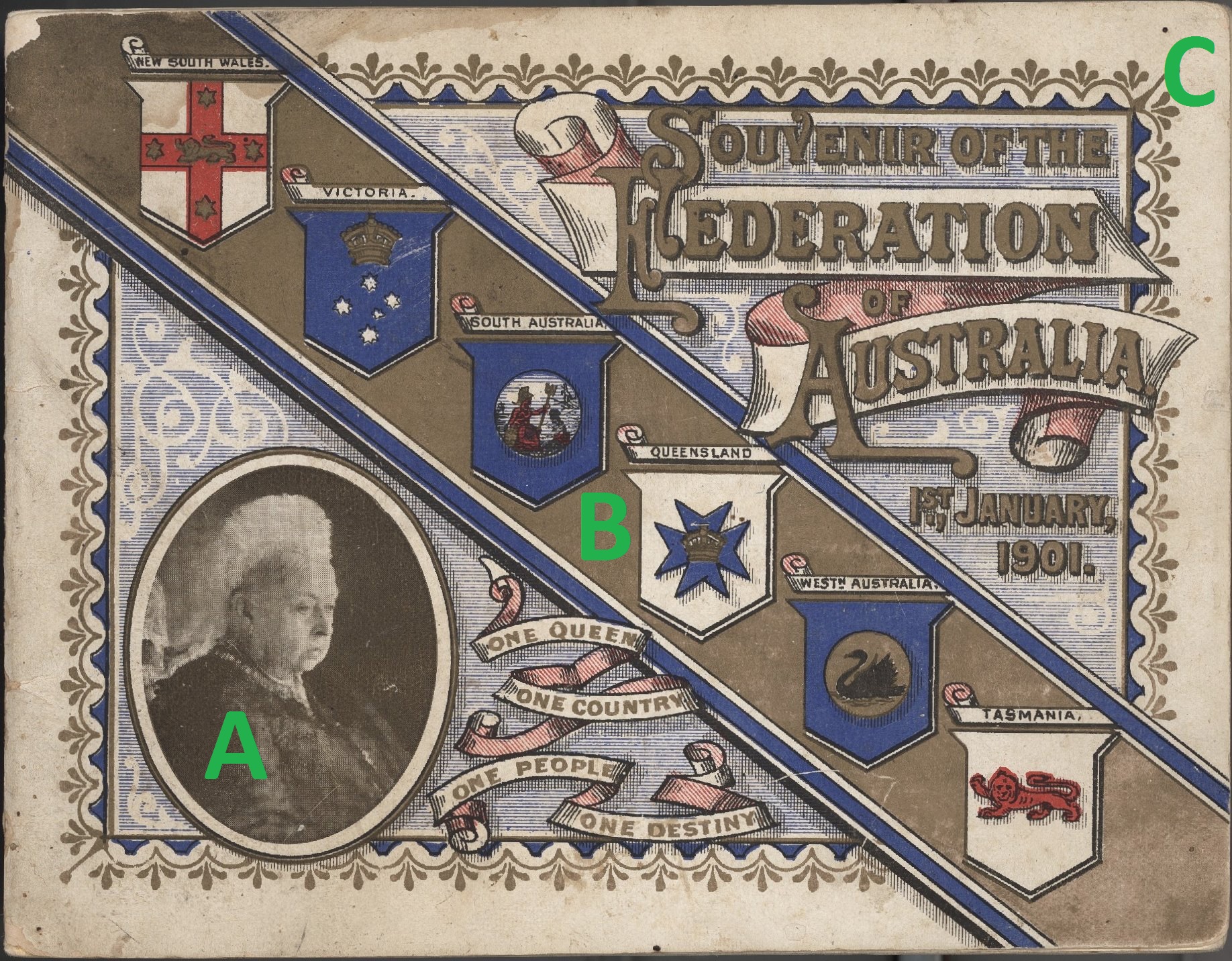 3. Why do you think it was important for the new nation of Australia to include these three elements?