1.9 South Sea Islanders: 'Cutting cane in hell'
  WARNING: This page contains some difficult and potentially distressing content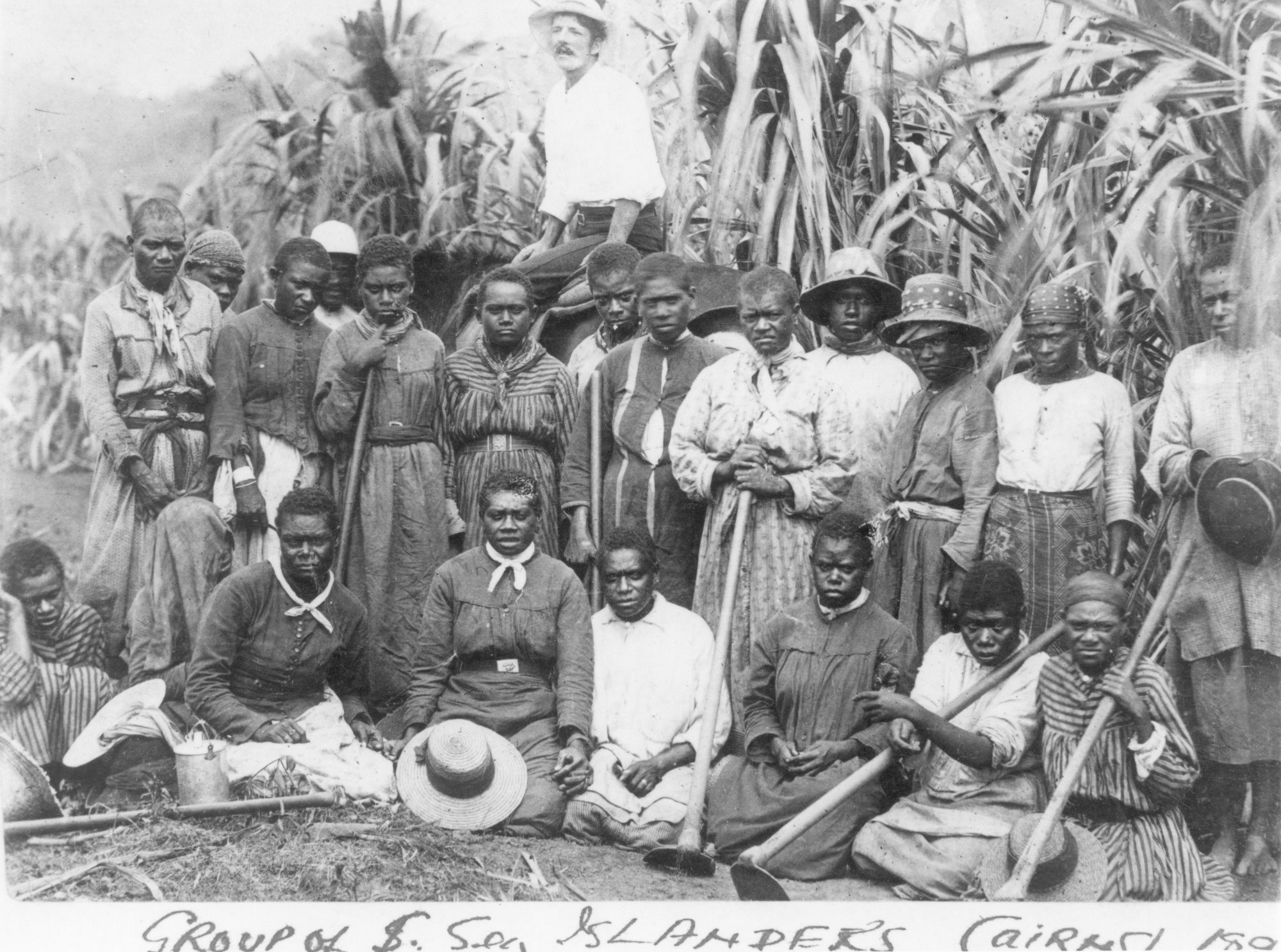 Imagine that… 
You have been brought to a new land, far away from your family and friends to work on a farm. The work is hard, the working conditions are poor, and there are no laws to protect you from being badly treated by your employer.
How might you feel about this situation?
Discuss this question, then see how something like this really did happen in Australia.
Your task is to go through each evidence file and answer the questions.
| | | | | |
| --- | --- | --- | --- | --- |
| South Sea Islander indentured labourers | Pacific Islands map | Why were the South Sea Islanders brought to Australia? | A photograph | The end of the system |
Evidence file A
South Sea Islander indentured labourers
In 1863 a group of 67 South Sea Islanders were brought to Queensland to work in the cotton and sugar industries. They were the first of more than 62,000 Pacific Island men, women and children who were brought to Australia over the next 40 years.
In the earliest days some were kidnapped, or 'blackbirded'; others were misled about how good it would be. Most came willingly for the work and the pay, which although very low, was better than they could make in their home islands.
Those who worked here were indentured, which meant that they were forced to stay with an employer, for three years. Many returned to their homes in the South Sea Islands after the three years, and then came back to Queensland to work on the cane farms again.
The working conditions were harsh. Many died as a result of the hard work, difficult conditions and the poor medical care they received.
There were no laws to protect the labourers from being badly treated by employers.
In 1901 the Commonwealth Parliament passed the Pacific Island Labourers Act, which called for most of the South Sea Islanders who were in Australia at that time to be deported (sent back).
The deportations began in late 1906 and continued until 1908. More than 7500 South Sea Islanders were returned to the island where they were born, though some had arrived in Australia at such a young age they would have had no memory of their home island. About 2500 Pacific Islanders remained in Australia, mostly in Queensland.
1. Here are some words used in the reading. Match the word to the correct meaning:
Evidence file B
Pacific Islands map
The Pacific Islanders came mainly from Vanuatu, the Solomon Islands, New Caledonia, Fiji, New Ireland, and the Milne Bay area of what is now Papua New Guinea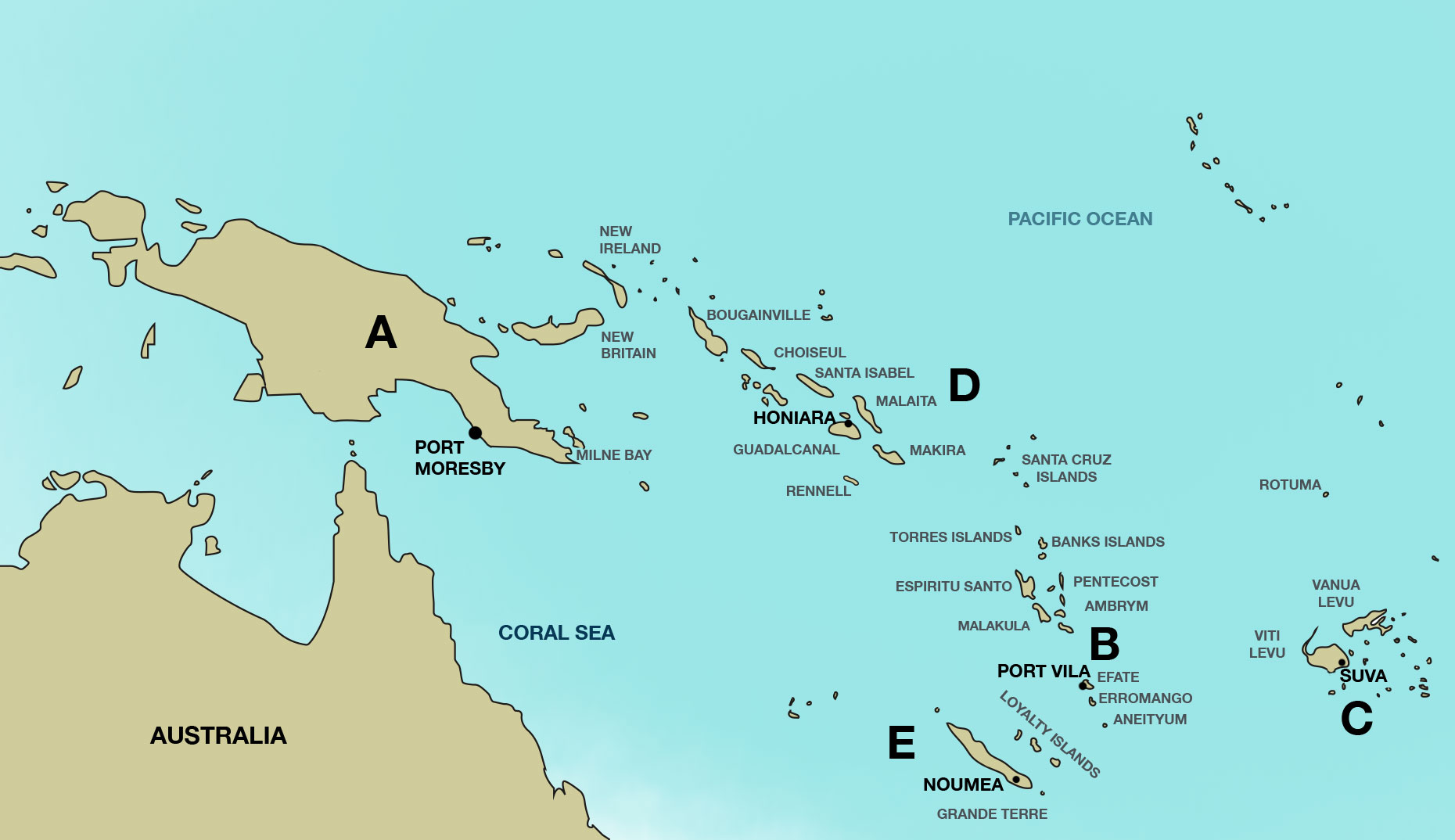 Evidence file C
Why were South Sea Islanders brought to Australia?
Why did people in Australia want labourers from the South Sea Islands? You should be able to find several reasons in this passage:
In the early 19th century, labour in the Australian colonies had been cheap and plentiful because there were lots of convicts, ex-convicts and indentured workers. 
This changed between 1840 and 1868 as various colonies abolished convict transportation.
Because sugar production required a large workforce, Queensland plantation owners proposed using workers who were not European.
This was not only in response to the labour shortage but also the belief that white people could not endure hard physical work in a tropical climate.
Look at the reasons people wanted South Sea Islanders in Australia and decide whether they are true or false.
4. People wanted South Sea Islanders in Australia because...
Evidence file D
A photograph
Look at this photograph of a group of South Sea Islander women on a Queensland cane farm.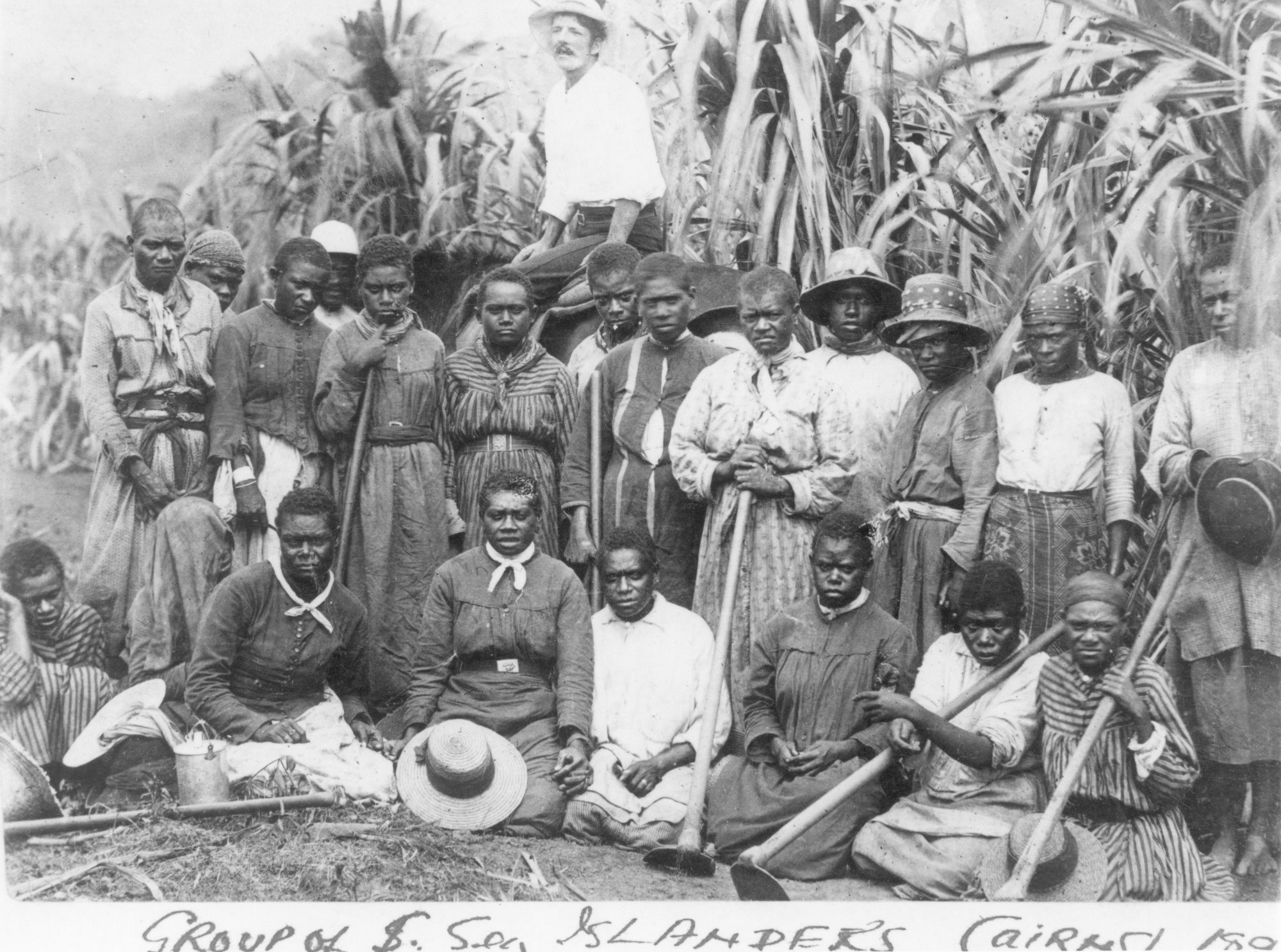 5. Using this photograph and other knowledge about the South Sea Islanders in the sugar-cane industry in Queensland, what does it tell us about the working and living conditions of the South Sea Islanders in the industry?
Evidence file E
The end of the system
Why did the system end? Read this information and decide.
The White Australia movement was gaining strength in the 1880s and the importation of labour from the Pacific Islands was opposed by Australian unions who were worried that it was taking jobs away from white workers.
On 17 December 1901, the Governor-General assented to the Pacific Islander Labourers Act (Australia).
The legislation required the deportation of most South Sea Island labourers, starting in 1906.
6. People wanted the system to end because...
7. Think about everything you have learned in this investigation. (a) What happened? (b) When? (c) Where? (d) Why?
8. In 2000, the Queensland Government recognised South Sea Islanders as a distinct ethnic and cultural Australian group. The government also acknowledged the discrimination and injustice experienced by the community throughout their history in Australia. Why do you think this was important?
9. The National Museum of Australia has many objects on display. These objects are linked to stories of people, places, events or ideas, and help us understand more about those stories.
Suggest three possible objects relating to South Sea Islanders that could be in a museum.
10. If you could choose an object to put on display in the National Museum of Australia about the South Sea Islanders coming to Australia, what would it be? Make a choice, and write a short caption for it.