1.3 Holding back a river — Hume Dam
By the late 1880s many farmers wanted to use irrigation systems to grow crops in areas of Australia that had previously been considered too dry.
A great problem, however, was that the river water used for irrigation was unreliable — it was subject to natural flows. Sometimes there might be enough water for irrigating crops, but at other times there might be too much water because of floods, or there might be too little water because of drought.
What would happen if people could control the river water, regulating both how much water was available and when it was made available?
In this case study you will investigate:
Why was the Hume Dam constructed?
What impacts did it have on people?
What impacts did it have on the places and environments involved?
7. Here are some facts about the dam. Sort them into themes — economic, social or environmental — by dragging each into the appropriate box: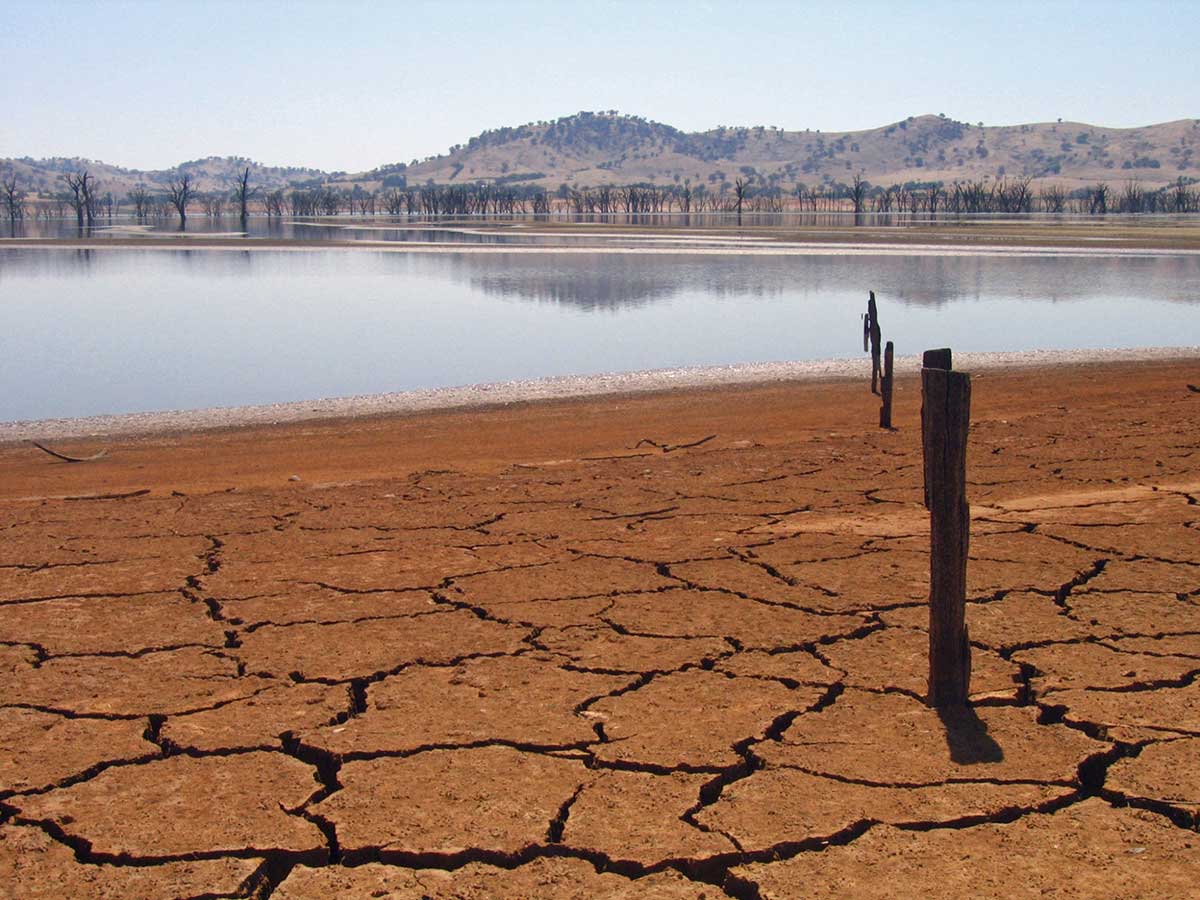 8. Look at the above photograph of part of Lake Hume (the reservoir created by the dam), taken in 2007:
Which of these are shown in the photograph?
9. Look for a more recent photograph of Lake Hume. Are your answers to the above statements the same or different?
Conclusion
10. Why are dams so important for Australia?
11. What are the main problems that must be solved to make the damming of rivers sustainable?