1.2 Turning water into food — Murray River irrigation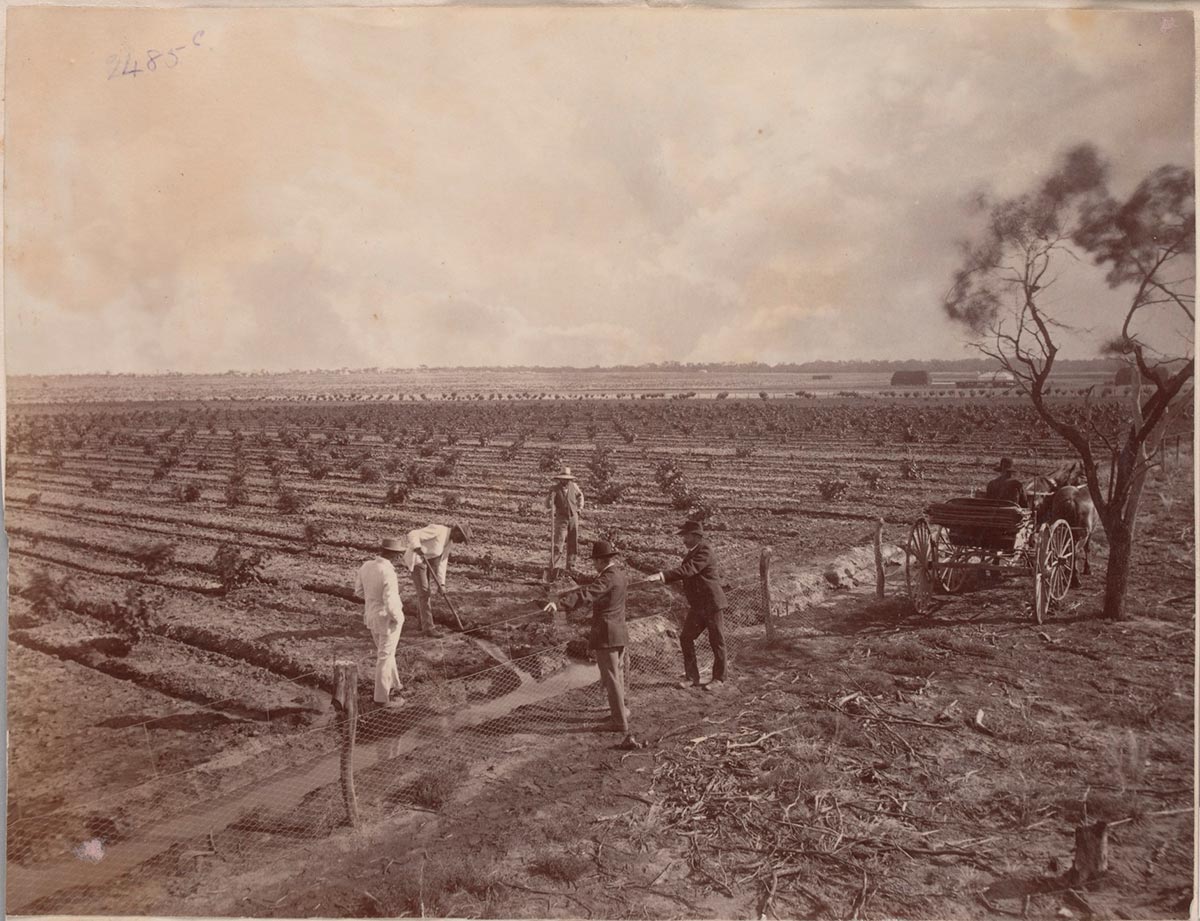 Australia is the driest inhabited continent on Earth. Wherever water is scarce, it is valuable.
After the arrival of Europeans in 1788 the colonists began exploring the continent and realised that there were a few large rivers that passed through potentially good farming land. If they could manage to move some of the water from the rivers to the surrounding land they could grow healthy crops.
How could that be done? And what impacts would it have on people and on environments?
An important way water is used in Australia is through irrigation — bringing water onto farm land from a source such as a dam or river.
What are the impacts of using water in this way?
In this case study you will investigate:
How did the first irrigation scheme begin?
What impacts did it have on people?
What impacts did it have on the places and environments involved?
 
Imagine that you are in a new place.
It is flat and near a large river, but there is no reliable rainfall. The soil is good. If only you could regularly get water onto the soil you are sure you could grow a lot of fruit trees and other food.
What could you do to get water to this place?
If you did, what economic, social and environmental impacts would it have?
1. Discuss your ideas and make some notes.
Now see how something like this really did happen in Australia.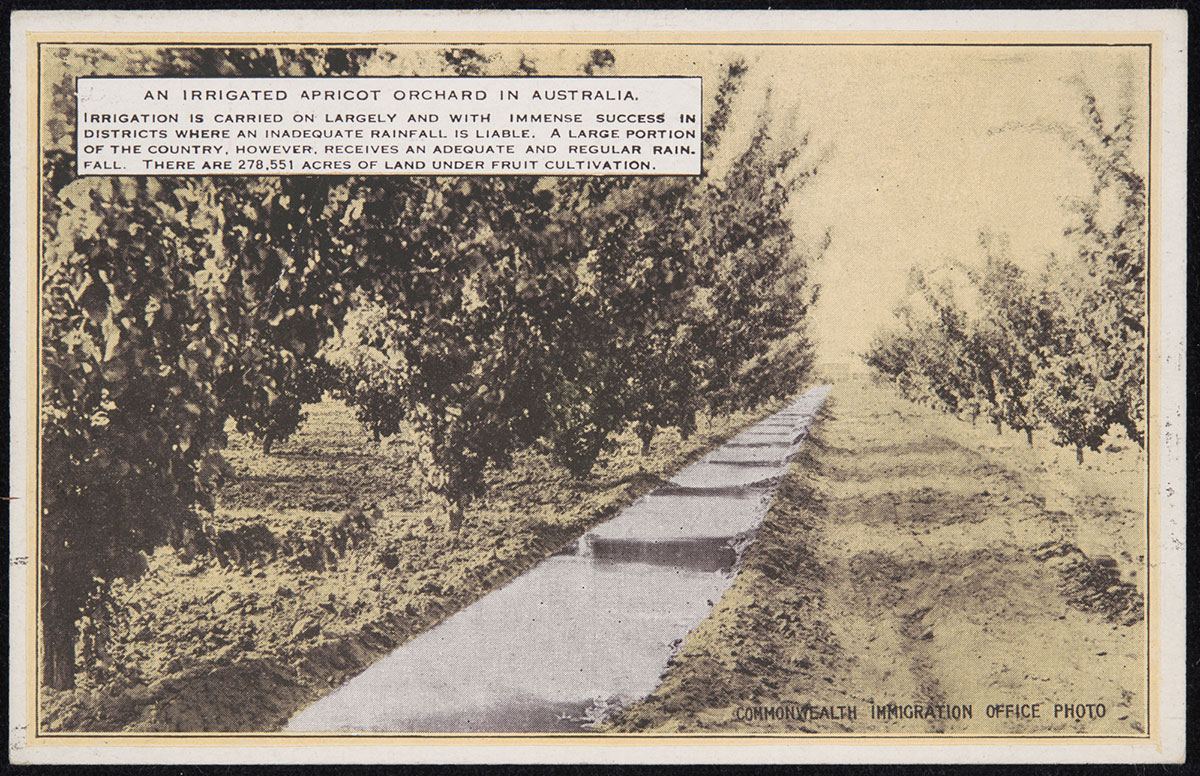 One of the problems that arose with the scheme was salinity — that is, salt percolating from below ground to the surface, killing the plants and getting into the irrigation water. This was because the area was once the floor of a sea, and salt had been left there millions of years ago.
13. Here is a diagram showing what happened when the land was cleared and irrigated. Each image shows the surface, the soil, the salt and the rising groundwater. Match the correct explanation to the appropriate image.
14. Here are some statements about the impacts or effects of using water for irrigated agriculture.
Decide whether you think each is a positive or negative impact:
15. Now decide which theme — economic, social or environmental — you think each statement fits best with, by dragging them into the appropriate box:
16. Why do you think irrigated farming is so important for Australia?
17. What do you think are the main problems that irrigation schemes must solve to make this use of water sustainable?